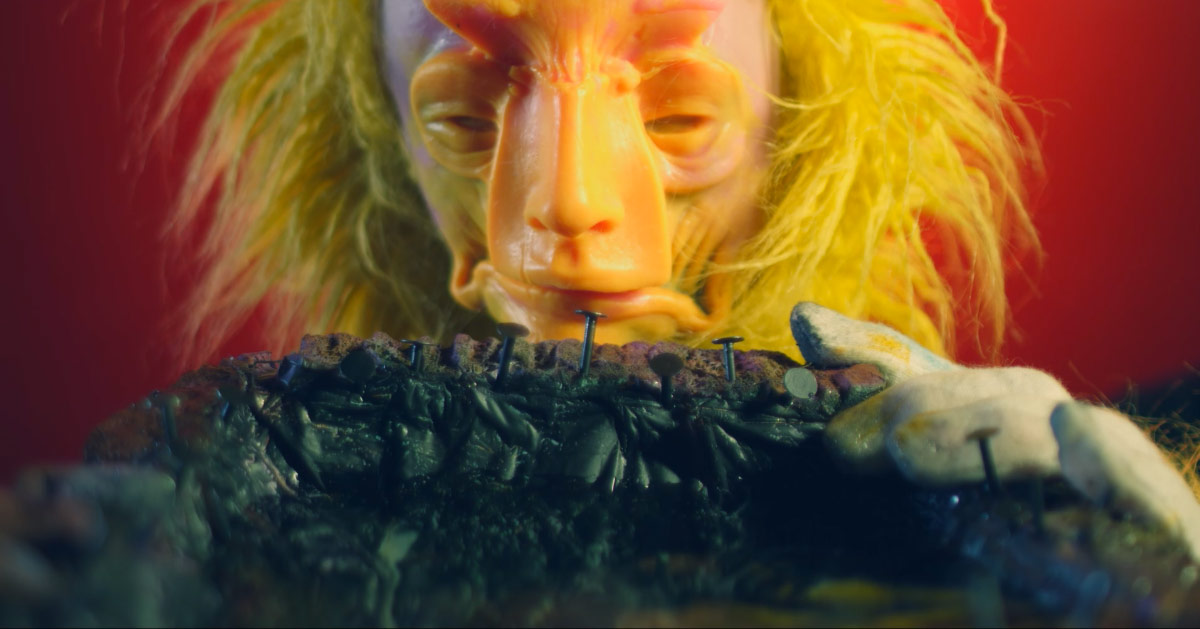 In Los Angeles-based musician
Patrick Shiroishi
's latest music video for "To Kill a Wind-Up Bird," excitable free jazz comes face-to-wrinkly-puppet-face with a
Looney Tunes
-inspired experiment, which sets skronking sounds to mismatched visuals. Sculptor and video artist
Dylan Pecora
and Shiroishi offer some insight and behind-the-scenes looks into the process in the Q&A below.
Patrick Shiroishi – "To Kill A Wind Up Bird" Music Video
How did this project come to fruition? How collaborative was the process between the two of you?
Patrick Shiroishi (Musician): I first encountered Dylan [Pecora]'s work when he did the visuals for Upsilon Acrux. I believe the label set it all up and we were just blown away by what he did. Ever since that, I've tried to have Dylan work with me on visuals for my solo music and am in love each and every time. Please check out the video he did for "the screams of a father's tears." I love it so, so much. Regarding how we work together: I send Dylan the music and give him free reign to do whatever he hears through the music. I try to give any parameters and let them bring the music to life.
How did you craft this particular character, and can you walk us through the process of shooting it?
Dylan Pecora (Video Artist): I thought of the face very clearly immediately as the song began, so I just began sculpting as I was listening.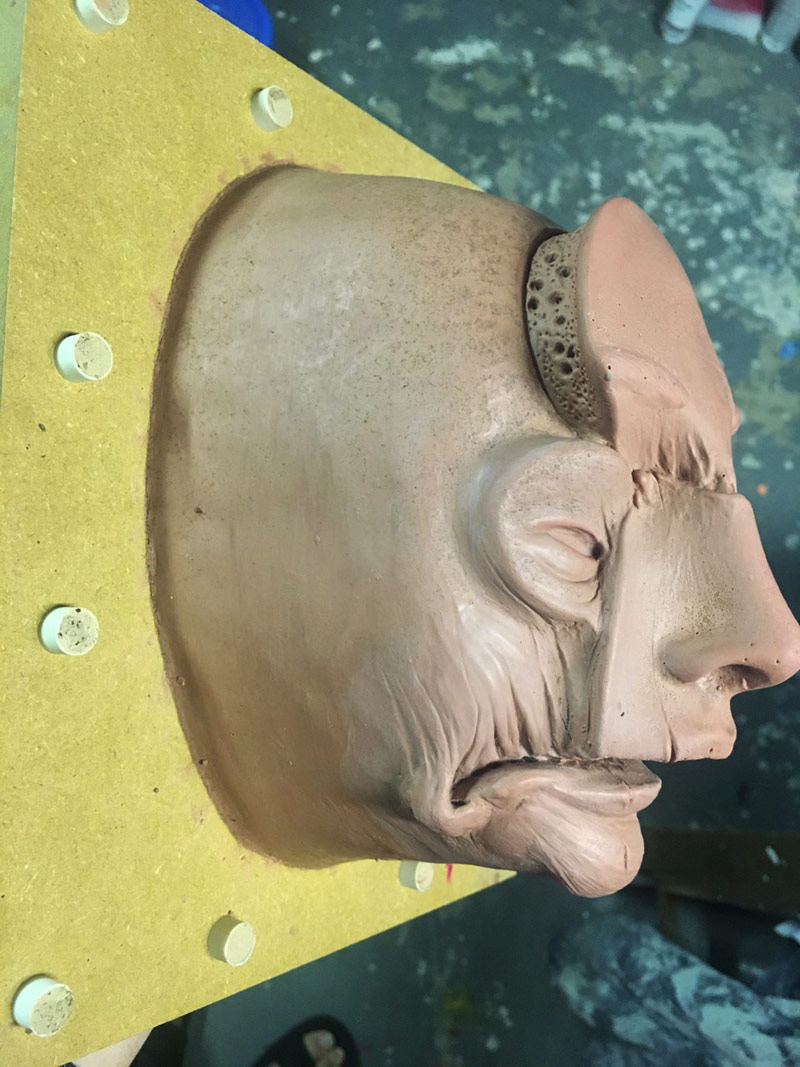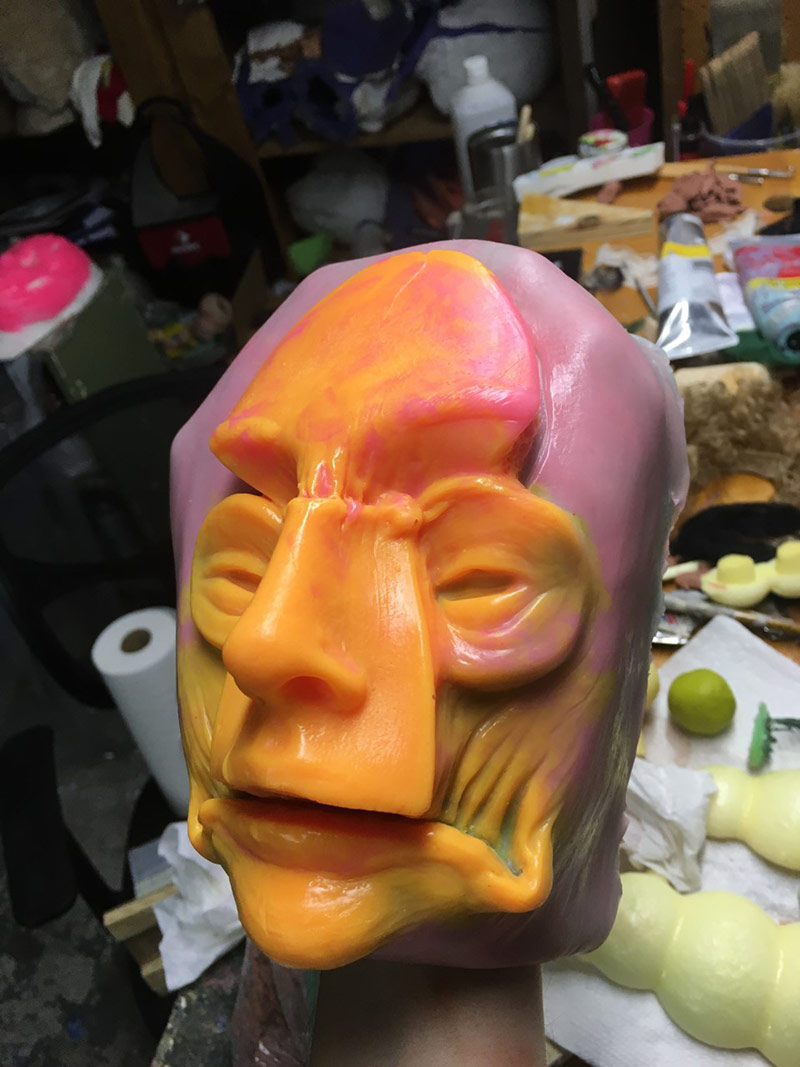 Puppet work-in-progress photos
Could you speak to the off-kilter feelings you were hoping to convey with the relationship between sound and visuals, and why it felt appropriate?
Dylan Pecora (Video Artist): It's a gentle attempt at a Looney Tunes / Carl Stalling type of thing, where we're getting a 1-to-1 fraudulent representation on screen of the sounds we hear. A tiptoeing porky pig sounds like a xylophone ascending. A puppet shaking an ancient bowl sounds like this.
What is next for the two of you, whether individually or together?
Patrick Shiroishi (Musician): I'm always working on music, although things are looking to slow down in the near future as my soon to be wife and I are planning on having a child, but I always keep Dylan in mind as far as accompanying visuals for my music.
Dylan Pecora (Video Artist): I always a joy to work with Patrick. Up next for me is a multimedia project about carrot farmers called Ecology:HomeStones.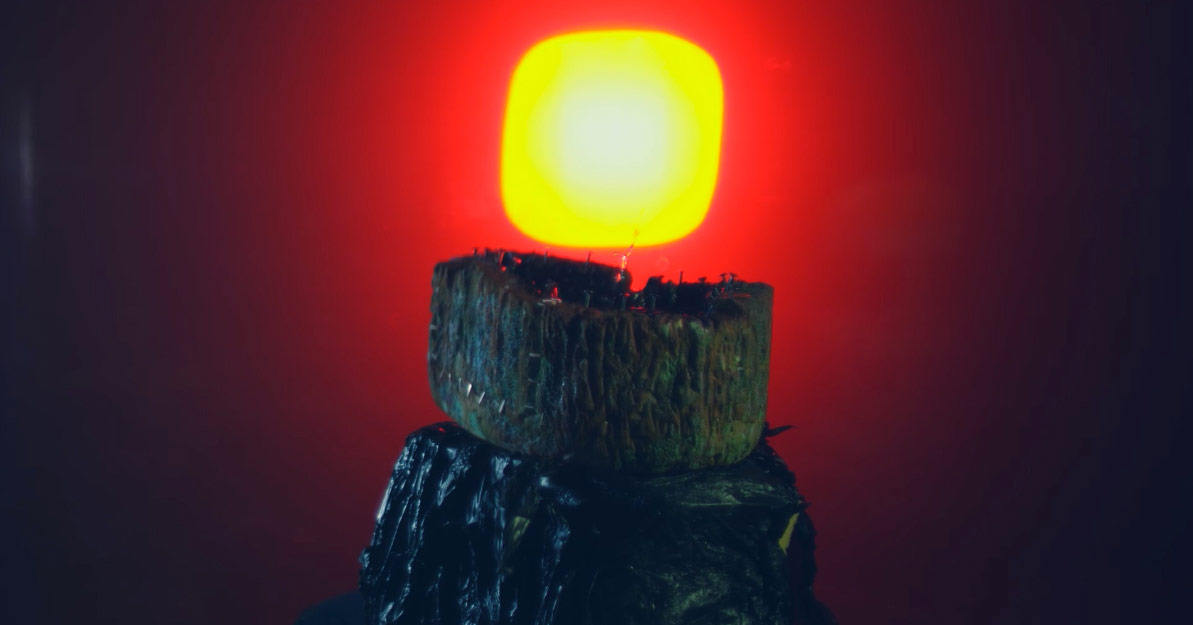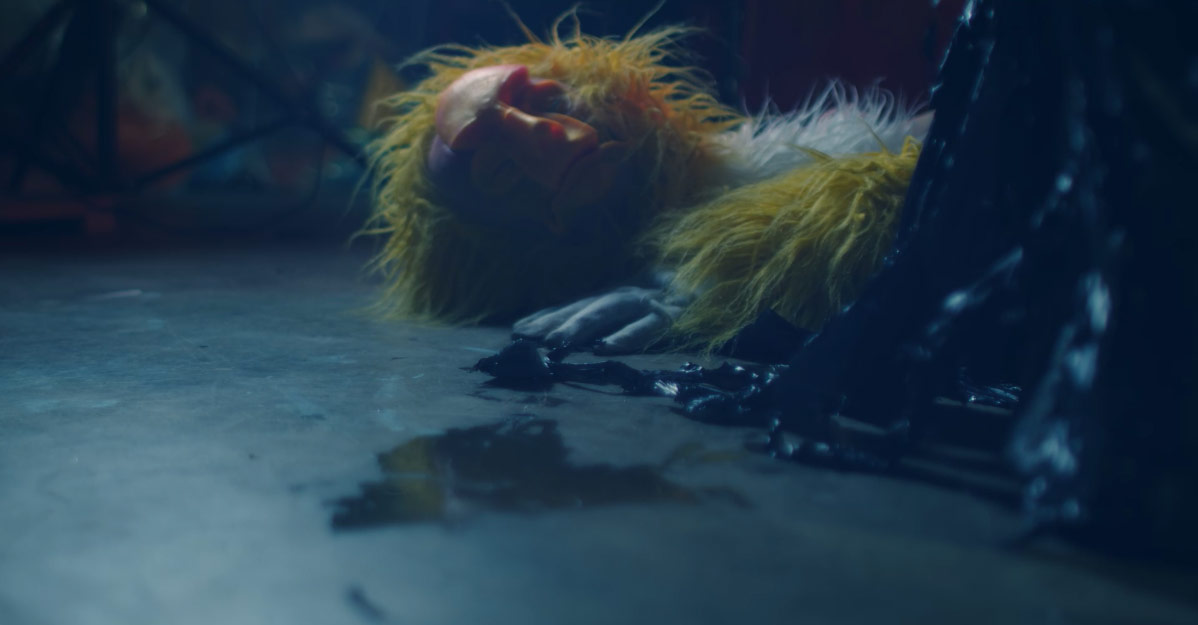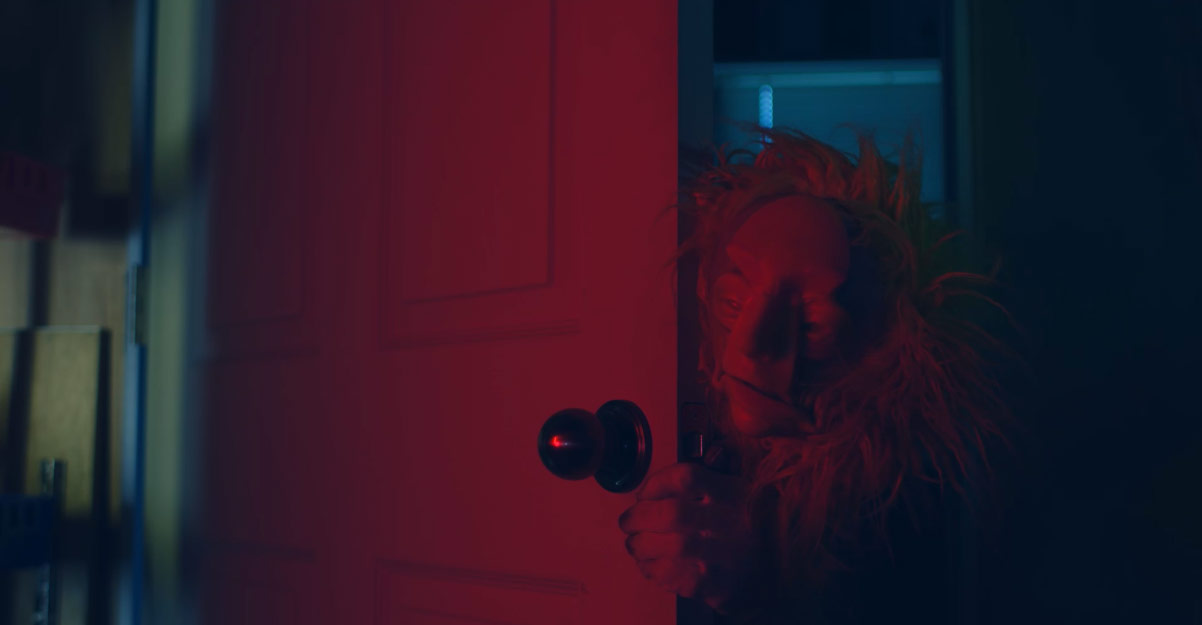 Patrick Shiroishi's upcoming full-length album, Hidemi, is now available for pre-order on American Dreams Records. His previous solo album, the highly praised Descension, was centered on America's internment camps, but Hidemi focuses more on telling the story of his grandfather's life post-World War II.
The album will also be accompanied by a chapbook titled Tangled, featuring contributions of essays, poems and interviews from other AAPI musicians in the free/improv scene.
FOLLOW THE ARTISTS:
Patrick Shiroishi: website + instagram + twitter
Dylan Pecora: website
Ω