Mother of Color (2022), the first feature-length film from Portland-based filmmaker Dawn Jones Redstone, explores the nexus of race- and gender-based marginalization through a day-in-the-life of Noelia, played by Ana del Rocío. A second-generation Latina, Noelia struggles to suppress generational trauma while juggling a dizzying number of responsibilities.
Asked about the genesis of the film, Jones Redstone says, "It was definitely Ana."
Jones Redstone came to know del Rocío while filming her campaign video for a local election in Portland. Elected in 2017 as the
second person of color ever to serve
on the David Douglas school board, del Rocío's balancing act as the single mother of two boys inspired the character of Noelia.
Jones Redstone explains, "It just struck me, this tension around wanting to raise good boys to be good men. I also thought… 'What if someone like Alexandra Ocasio-Cortez had kids? Would she ever get in this position that she's in now? What's lost, what's gained?'"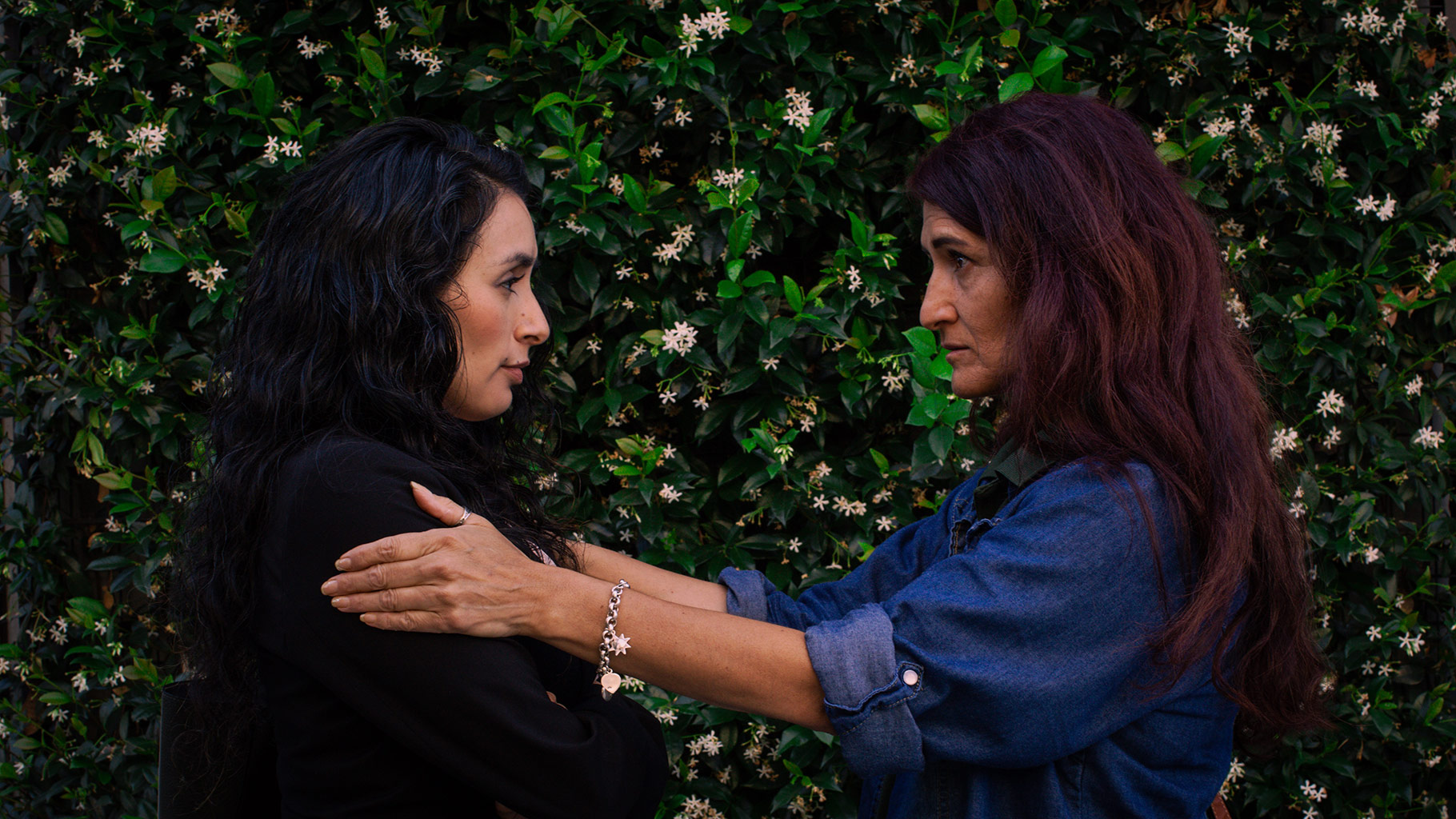 A Better World Through Motherhood
As The Atlantic reports, childcare is far more expensive in the U.S. than in other wealthy countries. Currently, the average cost of daycare is $870 per month — an amount that, for many, is equivalent to a month's rent. The fact that the U.S. invests only 0.3% of the country's GDP in pre-kindergarten and daycare is partly to blame. The country also suffers from a dearth of childcare workers, many of whom left in search of better wages during the pandemic.
Indeed, in Mother of Color, even as Noelia's boss at a community-focused nonprofit gushes that "single moms amaze me," he remains oblivious to her childcare needs. When he unexpectedly terminates her contract, she figures out the real reason: because she cannot work full-time while also ferrying her children from daycare to daycare, she is not considered a "team player."
Mother of Color spans the next day, as Noelia struggles to make it to a job interview to become a city councilmember staffer; simultaneously, she's plagued by mysterious visions and ringing in her ears. The film plays with the Hollywood trope of a "ticking time bomb," showing how an ordinary day for a single working mom can be laced with many hidden obstacles. Del Rocío is a magnetic performer, her face shading into perturbation and frustration before reverting to a placid mask.
Throughout Mother of Color, Noelia's time is usurped, as co-workers ask for last-minute help and her mom lectures her about not being with her ex. These interruptions are particularly infuriating when Noelia is already late for her interview. When her son falls ill at school, the administrator demands that she, as his legal guardian, pick him up, rather than allowing her to rely on the aid of her friend. The "it takes a village" mentality can be a matter of daily survival, yet this scene demonstrates vividly that institutions won't always accept that.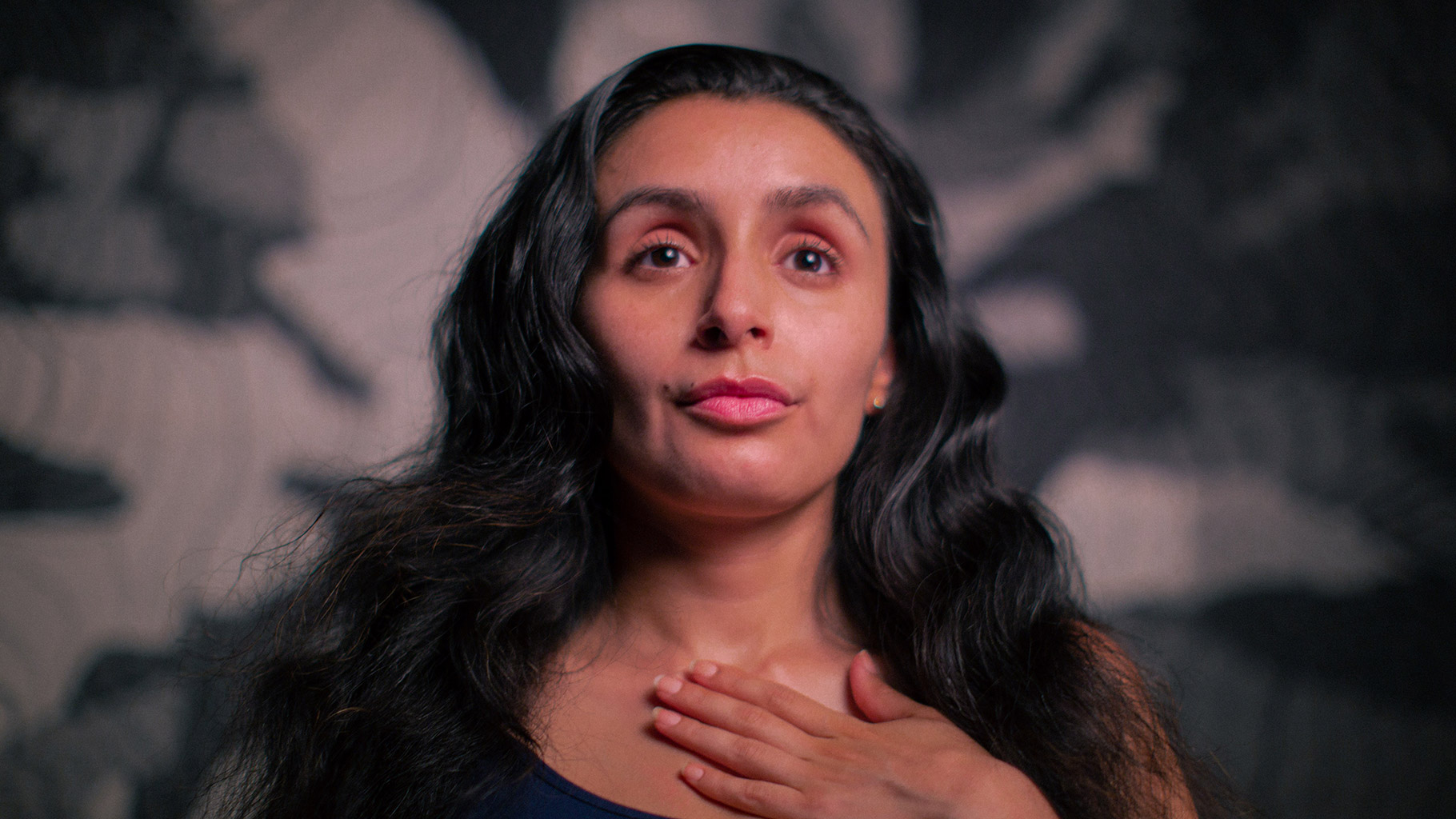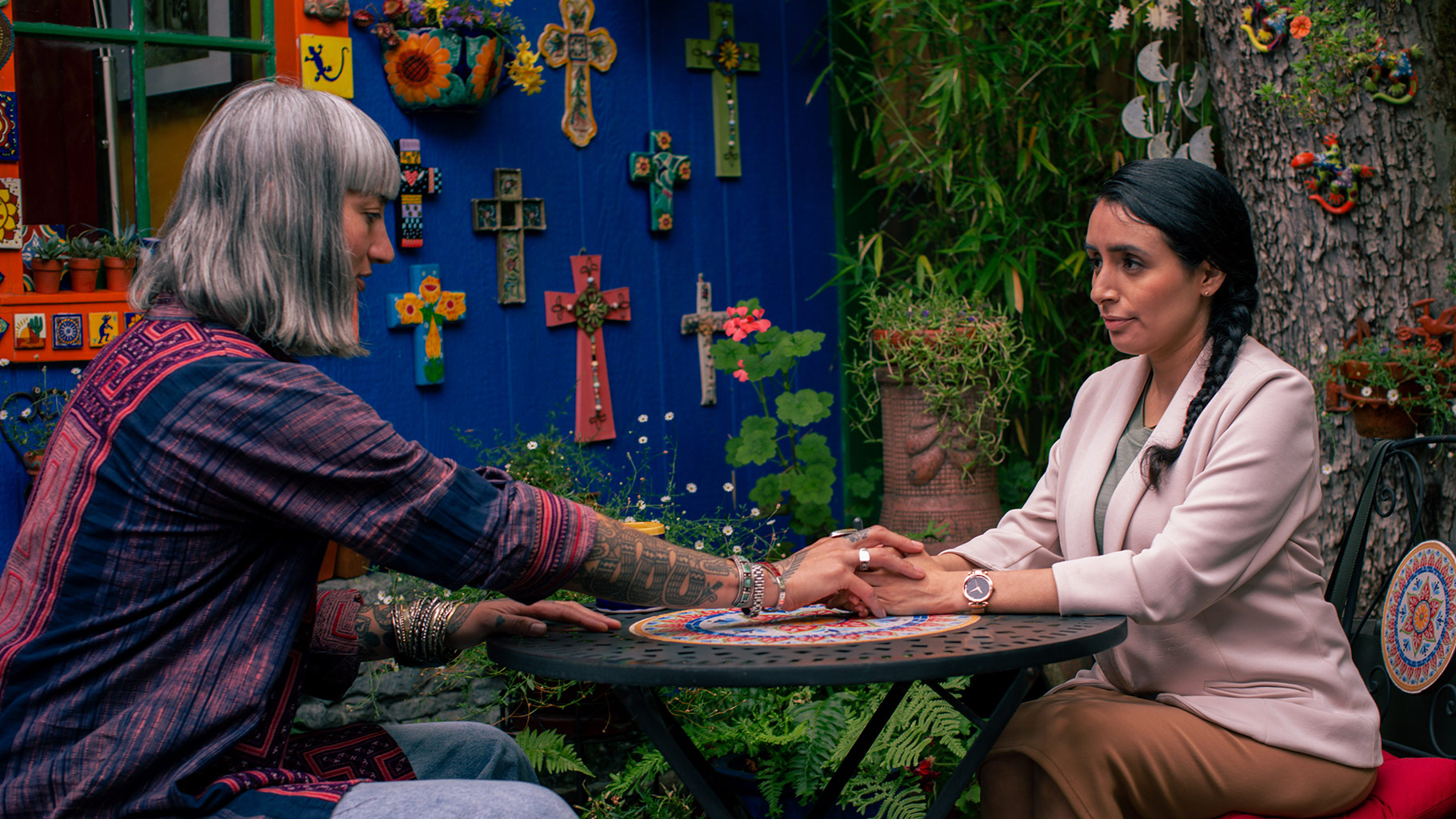 Simultaneously, Noelia strives to raise conscientious, kind sons. Bedtime stories and lullabies become opportunities for learning. Noelia transforms one of Aesop's fables, "The North Wind and the Sun," often cited as a lesson on persuasion, into a story about victimization instead. Yet her progressive values frequently clash with the rough-and-tumble reality of child-rearing. In one moment, she turns a hug into a lesson on consent; in the next, she forcibly grabs her sons by the sleeves to get to daycare on time.
"That's the reality of these contradictions that constantly come up, where you're trying to say, 'Do this, but not like this, or do that, but not right now,'" says Jones Redstone. "It can be a difficult thing, especially if you're trying to not recreate how you were raised."
"We see the impact that men have had on Noelia's life. Whether it's her ex or her boss, [they're] men that have power over her," Jones Redstone continues. "She feels like what's at stake is who her boys become. Will he be the boy that hits the girl at school, or can he be someone different? Making a better world is an extension of her mothering, and also, her mothering is an extension of her activism to make the world a better place."
Meanwhile, the ringing in Noelia's ears escalates into surreal visions. As stars swirl above desolate snowy mountains, the voices of her sons mingle with that of a healer and even figures from news coverage. Butterfly wings pound like jackhammers. Other times, the voices of her ancestors, channeled through her mother, implore, "You have to touch the wound in order to move forward." It's not clear whether or not she craves to dissociate and detach from the world. Is she tapping in or checking out?
Jones Redstone's own spiritual experiences inspired the aesthetic of these visions. "This color blue [may be] my own vision of this space I go to in my head," she says. "When I meditate, I might see my own grandmother, or just feel this connection. Sometimes I think of the ancestors communicating with us in the form of a feeling or thought we might get rather than someone imagined to be physically standing before you."
But Jones Redstone also took influence from otherworldly films. "One of them was the movie Contact. There's a scene in there where she has this conversation with her dead father. There's also a scene in The Hobbit. [It was] just these moments where you have a conversation with a guru, or someone who conveys this wisdom to you."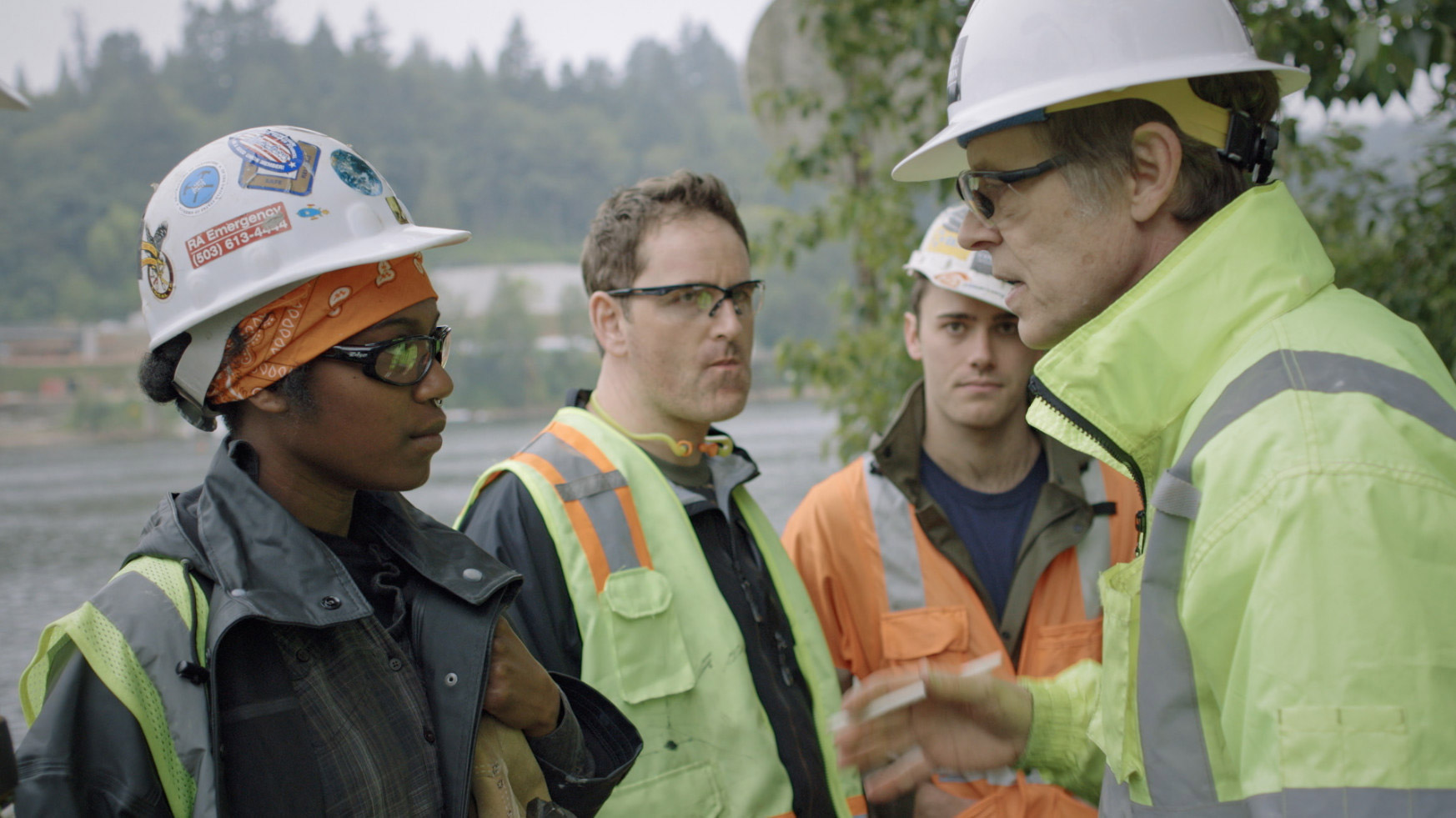 A Career with Transformation as a Filmmaking Motif
Indeed, transformative visions are a motif in Jones Redstone's work. In her award-winning short film Sista in the Brotherhood (2015), a Black female carpenter named Lenise takes inspiration from an unlikely source: a Black Rosie the Riveter, stuck in a Porta Potty. Black Rosie empowers Lenise to know her own worth. Yet while preparing to "journey out," or graduate from her apprenticeship, Lenise faces a whole spectrum of sleights from the men around her, ranging from the overt to the more subtle and, thus, pernicious. One fellow carpenter mocks her as a diversity hire, while another insists on helping her; when she politely refuses, he jokes, "Okay, Gloria Steinem!" While she is repeatedly underestimated, a newbie apprentice is over-praised, leading to her being blamed for his shoddy work.
Sista in the Brotherhood pulls from Jones Redstone's years working as a union carpenter and training other women at the non-profit Oregon Tradeswomen, Inc. When her colleague Dr. Roberta Hunte wrote a thesis about Black tradeswomen titled, "My Walk Has Never Been Average," Jones Redstone wondered how these stories could reach a larger audience.
Jones Redstone particularly wanted to highlight "the ones who were supposed to be the good guys; the one who helps her too much, and makes her look like she can't carry her own weight to the other men."
"There was someone I worked with who was totally like that," says Jones Redstone. "The superintendent who ultimately helps her [in Sista in the Brotherhood] — he's still, at the end of the day, just interested in getting work done. There's no one there that's truly advocating for her other than herself. I had one of my workers who would introduce me as his wife, which drove me crazy, because he was also the same person who was the most interested in teaching me. But I had to take a certain amount of treatment in order to get that learning I wanted."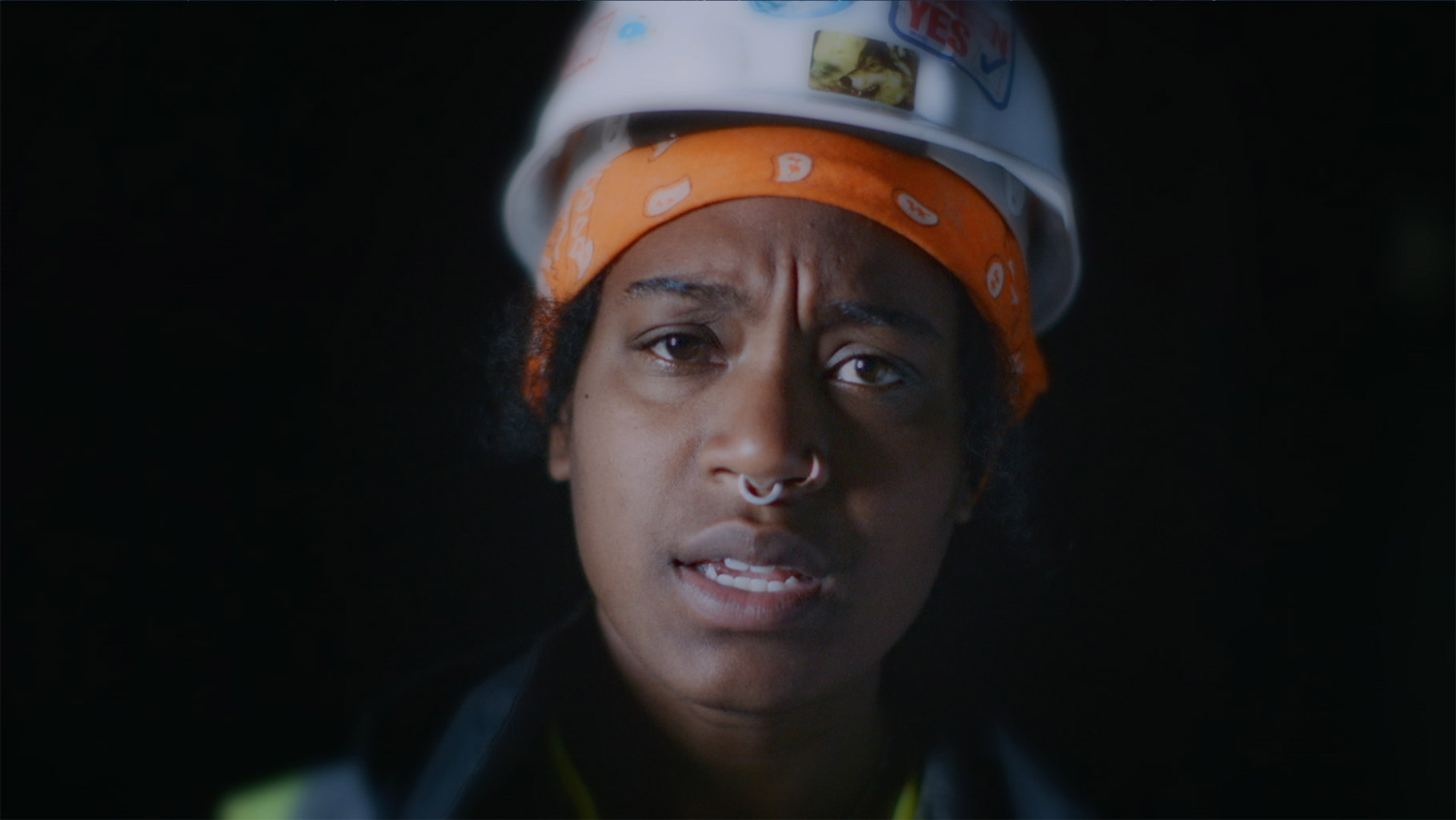 After Sista in the Brotherhood, Jones Redstone went on to direct and write several other acclaimed shorts in a variety of styles. We Have Our Ways (2018), is set in a dystopia not too far from our own, where abortion is outlawed and predatory health insurers abound. It follows a woman who must decide whether to help her cousin, even if doing so puts both of them in danger. Magnificent (2019) tells the story of two women on a date in the Oregon forest who seem to have nothing in common, but ultimately bond during a crisis. See Me (2021), explores the interconnected stories of Black Portlanders navigating the pandemic and protests of 2020.
Jones Redstone's latest short, Safe and Seen on 82nd Street (2022), was co-directed with Annie Tonsiengsom and explores pedestrian safety through an electrifying performance by the dancer and model Kiyo. Incorporating an array of filmmaking techniques, including overlays, sped-up footage, and panoramic shots, Safe and Seen explores who feels welcome on Portland's streets, especially at a time of publicized anti-Asian hate crimes. The film was made in collaboration with Michelle Fujii of the Rhythm Project, which focused on improving pedestrian access in East Portland, home to many Asian-Americans.
These seemingly disparate films share an attunement to how the mystical seeps through the cracks of everyday life, and a belief that small actions can cascade into widespread social change. Reflecting on her own journey, Jones Redstone says, "It's not lost on me that I'm telling these stories over and over again about women having these moments where they realize their own power. That's totally what I'm doing with film, and I'm using my voice on a larger platform. I'm reflecting my own journey through these stories, absolutely."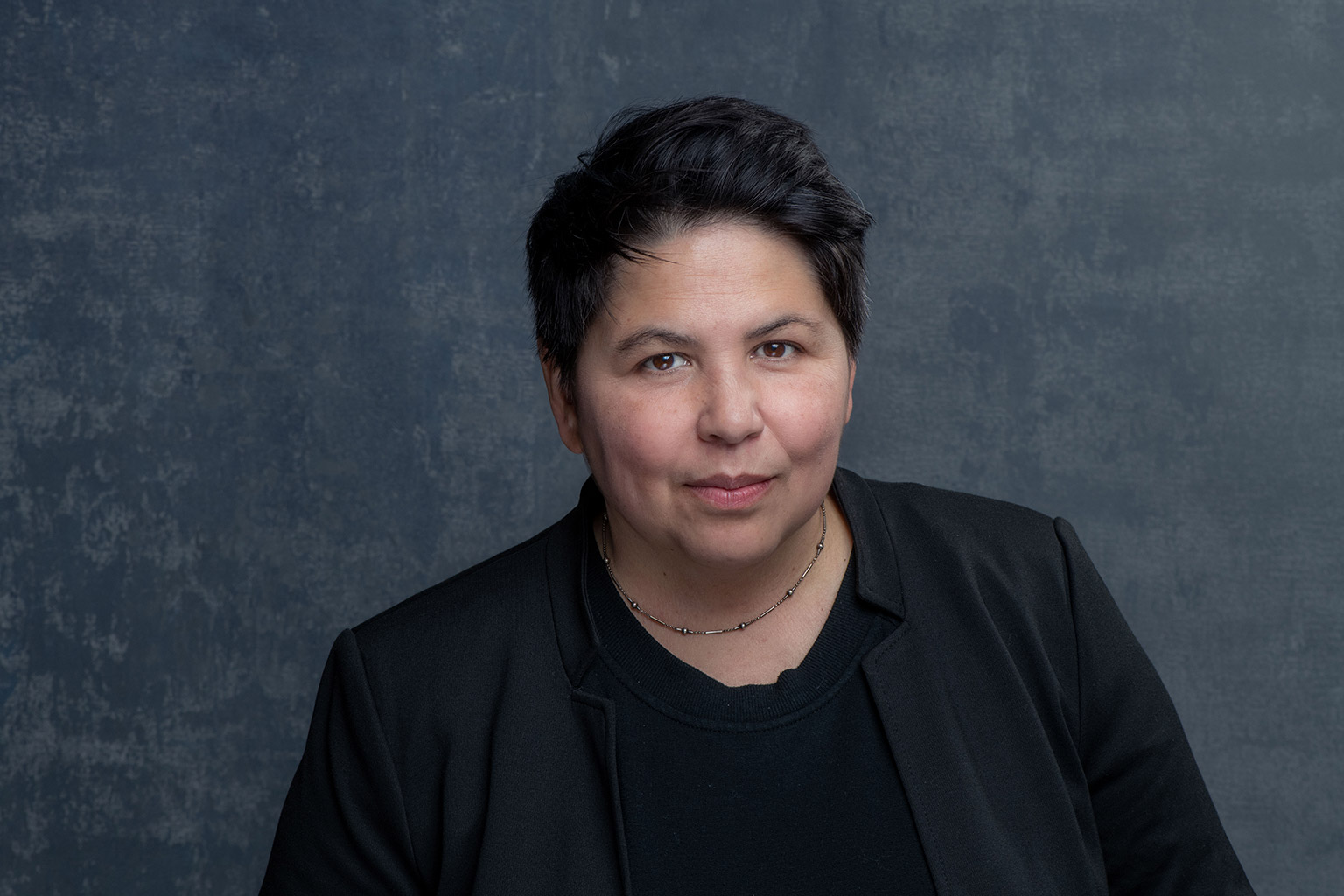 Writer and director Dawn Jones Redstone (Credit: Kim Nguyen)
---
Mother of Color Film Trailer
Sista in the Brotherhood Short Film
Ω