ENGLISH TEXT & INTERVIEWS BY KARLA HERNANDEZ
---
Imagine an ordinary day. You're driving home from work, maybe listening to the new Gardens & Villa track -- or perhaps that one Vampire Weekend song that you pretend not to like, or something more classic like The Beatles. You then stop at a red light, and the car next to you is blasting mariachi music. Annoyed, you instantly think to yourself, 'Why is it so loud? Why is the singer wailing? What is the singer even saying?' Something unfamiliar shows up, and instantly a barrier goes up. It's okay. We all do it, to varying degrees. Maybe at that Chinese restaurant where you dined last night, the moment the server went into the kitchen and started talking really fast in Mandarin, you gave your friend a funny look.
SPANISH TRANSLATION BY JEAN-CLAIRE PELTIAE
---
Imagina un día ordinario. Estas conduciendo del trabajo a la casa, quizás escuchando el nuevo tema de Gardens & Villa, o tal vez esa canción de Vampire Weekend que finges que no te gusta, o algo más clásico como los Beatles. A continuación, te detienes en un semáforo en rojo, y el auto al lado tiene música mariachi a todo volumen. Molesto, de inmediato piensas, "¿Por qué lo tienen tan alto? ¿Por qué esta gimiendo el cantante? ¿Qué está diciendo el cantante?" Aparece algo desconocido, y en este instante se forma una barrera. Todos lo hacemos, en grados diferentes. Tal vez en ese restaurant chino donde comiste anoche, en el momento que el mesero entro a la cocina y empezó hablando rápido en Mandarín, le dio a tu amigo una mirada rara.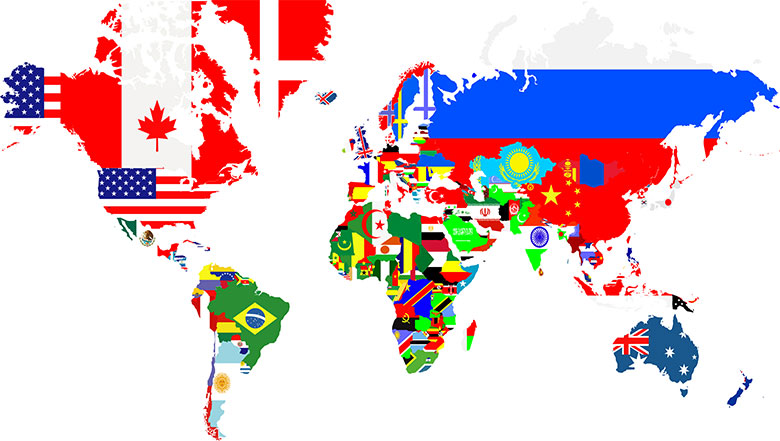 Considering the large populations of immigrants that have lived throughout the past hundreds of years in the United States, it's odd to think that something as simple as language can create disconnections between us. Going back to Gardens & Villa, Vampire Weekend, and The Beatles, we listen to these bands without giving it a second thought. However, their music would not exist today without the cultural blending that occurred decades before them.
Considerando la gran población de inmigrantes que han vivido en los Estados Unidos a través de los últimos siglos, es extraño pensar que algo tan simple como el idioma puede crear desconexiones entre nosotros. Volviendo a Gardens & Villa, Vampire Weekend y los Beatles, escuchamos estos grupos sin pensarlo. Sin embargo, su música no existiría hoy sin la mixtura cultural que ocurrió décadas antes de su aparición.
Blues and jazz were born in African-American communities, and rock mixed R&B with country, blues and folk. The Beatles received a lot of attention for incorporating the sitar in some of their songs, while Paul Simon was influenced by music from South Africa. Who knows where modern Western music would be today if our musical ancestors did not explore and experiment with mixing their own regional music with that of other areas? These were musicians who traveled to different regions of the world and were inspired by the music of other countries. Now, these other countries are affecting contemporary Western music through immigration. To use the United States as an example, immigrants here are changing the DNA of communities, job markets, schools, public policy, and the economy. Musicians who are immigrants or children of immigrants are finding their feet, heart, and minds in two worlds. Not only is their worldview different; the way that they communicate is literally different.
El Blues y el Jazz nacieron en comunidades afro-americanas, y rock mezcló R&B con country, blues y folk. Los Beatles recibieron mucha atención por incorporar el citar en algunas de sus canciones, mientras Paul Simon fue influenciado por la música de Sudáfrica. ¿Quién sabe donde estaría la música occidental hoy si nuestros ancestros musicales no hubieran explorado, experimentado y mezclando su propia música regional con la de otras áreas? Estos eran músicos que viajaban a diferentes regiones del mundo y fueron inspirados por la música de otros países. Ahora estos otros países están afectando la música occidental a través de la inmigración. Usando a los Estados Unidos como ejemplo, los inmigrantes aquí están cambiando el ADN de comunidades, mercados de trabajo, escuelas, políticas públicas y la economía. Los músicos que son inmigrantes o hijos de inmigrantes están encontrando sus pies, corazones y mentes en los dos mundos, sus dos países. No solo su visión global es diferente; su forma de comunicarse es distinta literalmente.