Black Moth Super Rainbow make music for maniacs; misfits that don't fit in anywhere but a Black Moth Super Rainbow show. The combination of lo-fi, surreal visuals with muscular funk rhythms and a battery of cosmic sci-fi synths transport listeners to a grainy interzone of abandoned playgrounds, rolling cemeteries, and haunted shopping malls. The music of Tobacco (vocals/vocoder), Seven Fields of Aphelion (synth), Iffernaut (drums), Ryan Graveface (guitar), and Pony Diver (bass) is both nostalgic, romantic & playful, while maintaining an air of menace and danger.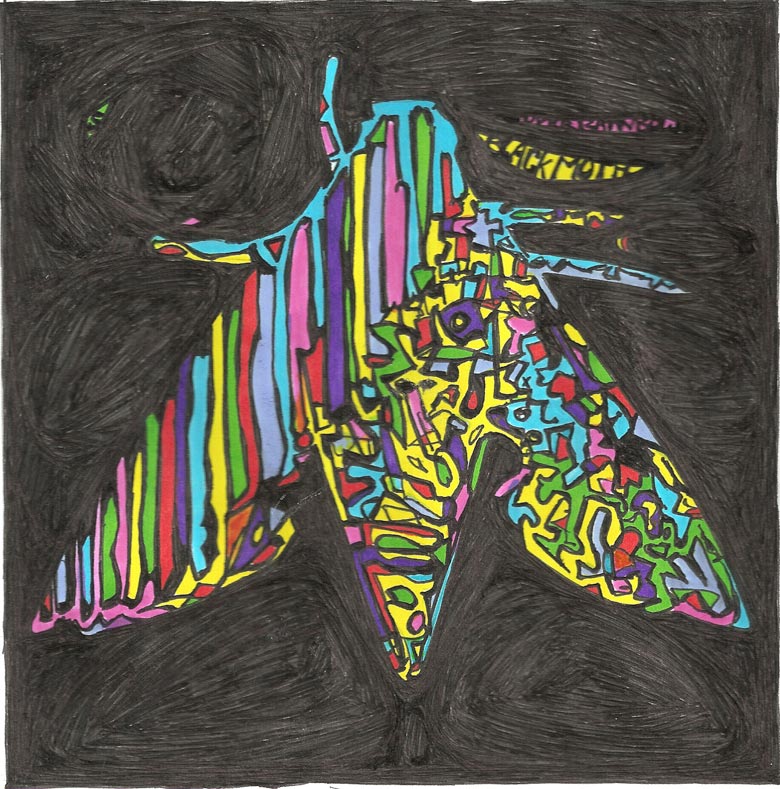 In an insert that came with the album
Dandelion Gum
, there was talk of "vocoders humming amongst the flowers and synths bubbling under the leaf-strewn ground while flutes whistle in the wind and beats bounce to the soft drizzle of a warm acid rain". This sure sounds like technopagan nature worship, but then you have track names like "I Think I'm Evil" and "
Psychic Love Damage
", and you're just not sure what to think anymore. In a recent
interview with Paste Magazine
, Tobacco (real name: Tom Fec) spoke of the apparent contradiction:
"This is not a hippie band. It was never meant to be. I've always felt like, whether you can hear it in my music or not — and I'm sure you couldn't — almost like a punk asshole. People thought I was this gentle weed-smoking kid tripping out in a field somewhere. I think I'm more of like a dickhead prankster."
He then went on to describe backlash he received for the
Sun Lips video
from irate fans because the video "wasn't psychedelic".
"[All those expectations on what I'm supposed to like] are part of what I call the Black Moth box. You create this thing that's outside of the box, right? And the second you do that, people build a box for it. And it becomes an even smaller box than any box you were trying to not be in. And I feel like that happened to Black Moth."