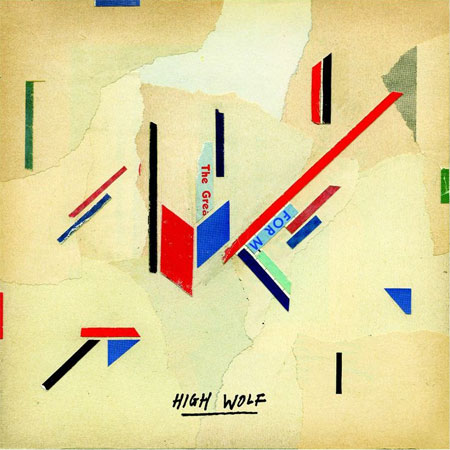 High Wolf Kairos: Chronos Not Not Fun Records, 2013
High Wolf is obviously no stranger to complicated instrumental composition. On his most recent release,
Kairos: Chronos
, he creates a work that is at times elusive, consistently impressive, and stimulating enough to provide ample room for contemplation amidst its contoured layers, contrasting soundscapes, and subtle chord progressions. The immediate density of
Kairos: Chronos
is striking. Whereas instrumental music normally relies on forward motion and significant musical transitions -- layering different parts as the song goes on, altering their course, and then perhaps disassembling them -- High Wolf's compositions are much more dimensional. He does not just layer
one
part; he layers
many
parts: everything from the bottom register's bass-y synth, to the percussive section's plethora of ever-changing electronic and real beats, to the upper register's ethereal and stringy synths and distorted electric guitar parts. In doing so, he creates a lush wall of sound that beeps, shimmers, and grooves, moving inward and outward, as well as back and forth.