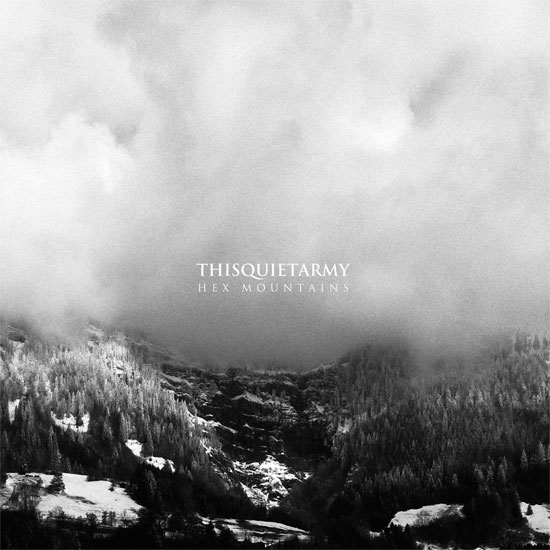 thisquietarmy Hex Mountains Denovali Records (2013)
Hex Mountains
is a black mass, that rends the veil of consensual reality, plunging the listener into a twilight afterlife of elder gods and ancient wisdom. It's good to have post-rock back. For years, it seemed that all the genre could produce was ham-fisted
Mogwai
knock-offs that lost the emotional subtlety and expansive listening habits of the original movement. Imitators with long names sucked the marrow right out of post-rock's bones until it was an embarrassment, a shell of its former self. People forgot how thrilling it could be to combine the crushing weight of metal with the sonic possibilities of electronic music, and the weird eeriness of drone. The Denovali Records release of two albums from Montreal drone alchemist Eric Quach, who has released over 50 albums under the name thisquietarmy, suggest that this is about to change, and that it is again okay to appreciate epic instrumental rock 'n roll; people are finding new and interesting things to do with the format.
Hex Mountains
suggests a new phase in Thisquietarmy's extensive catalog. After touring with heavyweights like Year Of No Light and
Deafheaven
, Eric Quach wanted to turn up the intensity. He shattered the traditional isolation of TQA's somnolent soundscapes, to enlist members of Alashan, Northumbria and Monarch. It's some of his most pummeling work to date.