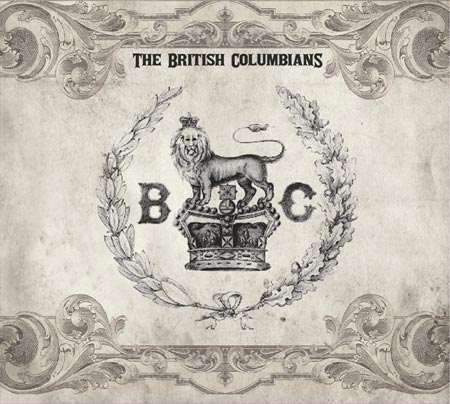 There seems to be a folky revolution in the works. Maybe it's always been there; it's hard to tell for sure. But regardless, a neighborhood of Langhorne Slim, Blitzen Trapper, The Avett Brothers, etc., is suburban-sprawling like a bastard. What can I say? They've got an excellent school system…
But hey, look — The British Columbians fit oh so nicely into the area. Their self-titled debut is folky and beautiful, and heavy in some places, with songs like "Bye Bye Marie" and "Gasoline Handshake," and softer in others, like "In the Leaves" and "By and By." It's full of the heart that is found in dusty bars and smoky backyard barbecues, in driving through the desert at sunset with the windows down. There's something about this sort of music that welcomes some sort of honesty and closeness. It's hard to pin down, and people tend to call me crazy when I mention it, but it's inside these songs.
For some reason, "Ain't No Direction" makes me feel like it's summer again. Maybe it's the strong, funky guitars. The solid beat? I don't know if you've noticed this, but folk music is almost impossible to dance to, but I promise that as I type this and listen to the aforementioned song, I'm sit-dancing. It's wild, and I love it.
And there's a lot of that on this album. It tends to swing the way rockabilly and bluegrass do, while still being more listenable than some rockabilly and bluegrass bands are. Girard Knox's voice is a sort of happy medium between the more ragged vocals of bands like The Two Gallants and Langhorne Slim and prettier voices, like Mason Jennings. And yet, it's not by any means average.
The British Columbians are polished and filled-in; it doesn't sound like three guys at a backyard barbecue. It sounds like a legitimate studio album, and at the same time, it still holds this thing that distinguishes folk from anything else. This heart. This closeness.
Ω