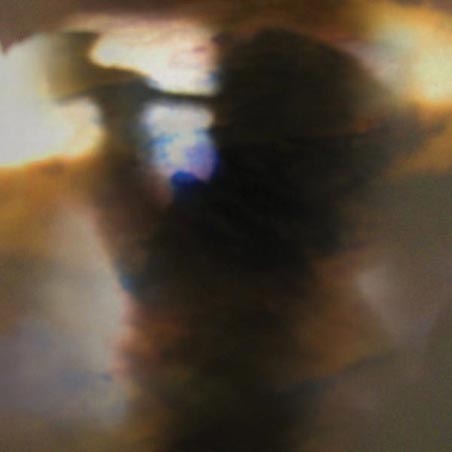 Animal Collective have just released a five-song EP entitled Fall Be Kind on the heels of their unbelievable smash, Merriweather Post Pavilion. Merriweather was a true rock n' roll landmark. Catchy vocals atop electronic cacophony set a new standard for indie composition. The question now facing Animal Collective: how will they top a record that so perfectly realized a style that, in retrospect, had been in development across so many years?
The first track on Fall Be Kind, "Graze," answers with a split personality. It begins with three minutes of airy, glittery loops; I am reminded of Peter Gabriel's soundtrack for The Last Temptation Of Christ, particularly when the unaccompanied high hat finally comes through. The last two minutes open up wide — like a whole other song — into the huge sound and clean production that made Merriweather so amazing. The lead vocals have matured and taken a new prominence in the mix, so the melody sounds more like one off a Beach Boys record and less like a couple of dudes singing as loud as they can (not that there's anything wrong with that).
"What Would I Want? Sky" is the real revelation and the reason that Animal Collective fans should be paying attention to this EP. Like "Graze," the song comes in two movements, spaced-out in the front and all pop on the way out. Movement one is sweeping and features what sounds like doctored vocal samples of their own singing. Animal Collective remixes Animal Collective, with a little help from Amon Tobin-style explosive drumbeats. But then! Movement two is honest-to-goodness pop music — a sunshine-and-rainbows loop featuring the world's first licensed Grateful Dead sample. It could have been made by Nightmares On Wax, and it is brilliant. The tambourine, piano, and cut-up chimes fall right on the beat, but the drummer keeps the rim shots tricky so you can't really dance to it and you can't really play it in a club. A less confident band — or a skeezier record label — would have turned this movement into its own single, but Animal Collective is too much mammal for that. College radio take note: drop this into your Christmas Break auto-play before it's too late.
So what will we see on Merriweather's true follow-up? Ambient soundscapes, shimmering pop, or the happy marriage of the two? Fall Be Kind asks the question but doesn't answer it.
Oh, and the three other songs. Not a lot to tell, really. They sound like Animal Collective (not that there's anything wrong with that).
Ω