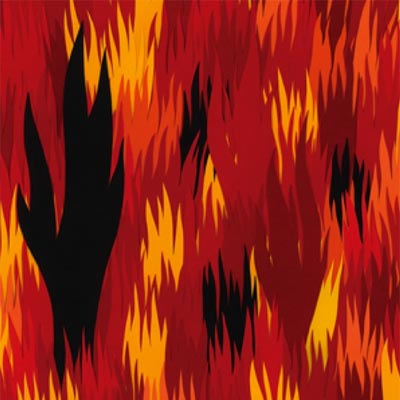 So, Bright Eyes. It's come to this.
That The People's Key came out somewhat overcooked in the studio cannot come as a shock to most long-time fans of Bright Eyes. Each subsequent album after Fevers And Mirrors (with the exception of I'm Wide Awake, It's Morning) has added exponential amounts of instruments, overdubs, and cutesy effects to the last. But despite piling as many sonic adornments as possible onto its songs, Bright Eyes largely managed to maintain a sense of space. The arrangements seemed to almost float through the air in spite of their ever-increasing weight. Not so with this latest album, the first in four years. Critics who found Lifted overstuffed would surely suffer a claustrophobic fit with all the fancy wizzing and wiggling synth lines cramped between the towering walls of crunchy guitar noodling found here. Hell, even Cassadaga, with all its high-gloss, CMT-ready sheen seems sonically barren in comparison. The People's Key is Bright Eyes finally crashing back to earth as a monolithic, Pro Tooled mass of airless studio wizardry. The songs are given absolutely no room to breathe, with every available space filled with three keyboard melodies, a guitar solo, chopped and screwed vocal samples, an EQ sweep on an out of phase drum fill, something that sounds like a submarine pinging the ocean floor, and then it's on to the next four bars and forty effects. Oh, and over all of this, Conor Oberst is trying to say something.
Bright Eyes has always been a "words band." For better and for worse, from the outset of his career at a very early age, the primary focus of Oberst has been on his lyrics and the particular way he delivers them. Amongst critics and listeners, these two items have been the polarizing factor about the group. You either considered Oberst a melodramatic whiner, who annoyingly reveled in his own histrionics and navel gazing; or you bought the tortured artist bit, hook and
line, because that quavering voice was just proof he was really feeling it, you know, because his heart must totally be like, fucking shattered, and he was obviously the new-new-new-next Dylan (I was in the latter camp). Through his first three albums, Oberst's whimpering billy goat wail seemed the perfect instrument to articulate his seemingly bottomless despondency.
Lifted was a watershed moment for the group. While still featuring his trademark bleating, Oberst began turning his focus outward from his self-deprecating self-pity, and, ever so slightly, towards a more empathic take on lives other than his own. Bipolar albums I'm Wide Awake and Digital Ash In A Digital Urn continued this trend: the former looking farther out into world, and the latter looking beyond it, to death. Cassadaga took one further step up the ladder, immersing itself in some sort of pseudo-spiritual cloak, with increasingly obtuse lyrics and allusions to End Times. This brings us to The People's Key, and a lyric sheet which reads as part acid fried omen, part Mad Libs.
Opener "Firewall" features a lengthy rumination on space lizards, alternate dimensions, Hitler, ancient Sumerians, time travel, and other completely related topics. "It's the same damn trip," the narrator reminds us. Indeed. It's actually quite breathtaking, listening to all these ideas flying by with hardly a pause for recollection or explanation. When Oberst finally enters the song, he offers the listener a tale of our poet and his grey macaw, Jules Verne, and their encounter with a holographic girl in the Land Of Tomorrow. Really.
Inscrutable couplets abound as the album progresses. "So I go umbrella under my arm/ Into the green of the radar," Oberst sings on Cursive-lite rocker, "Jejune Stars." "Now you are how you were when you were real," he confusingly asserts on downbeat "Approximated Sunlight." Lead single, "Shell Games," dials back the "crazy," ostensibly to make room for the stadium-sized guitar riffs and new wave-y keyboards. "Triple Spiral" borrows the chugging guitar tones of Weezer circa 2000, and like Weezer, comes off as not so much fuzzed out force as furry harmlessness. In fact, listening through this album is a lot like listening to any post Green Album release, in that, while The People's Key is nowhere near as atrocious as some of Weezer's recent albums, all of its best moments immediately point to previous, superior efforts.
That Oberst may be repeating himself is hardly a crime. With an extended discography and prolific output, staying fresh becomes increasingly more of a challenge. Perhaps Oberst sensed this, in all his preemptive declarations of this being the final Bright Eyes record. Or perhaps he simply outgrew the name founded in no small part by almost comic levels of adolescent angst. Perhaps I have, too. So so long, Bright Eyes. It's been real.