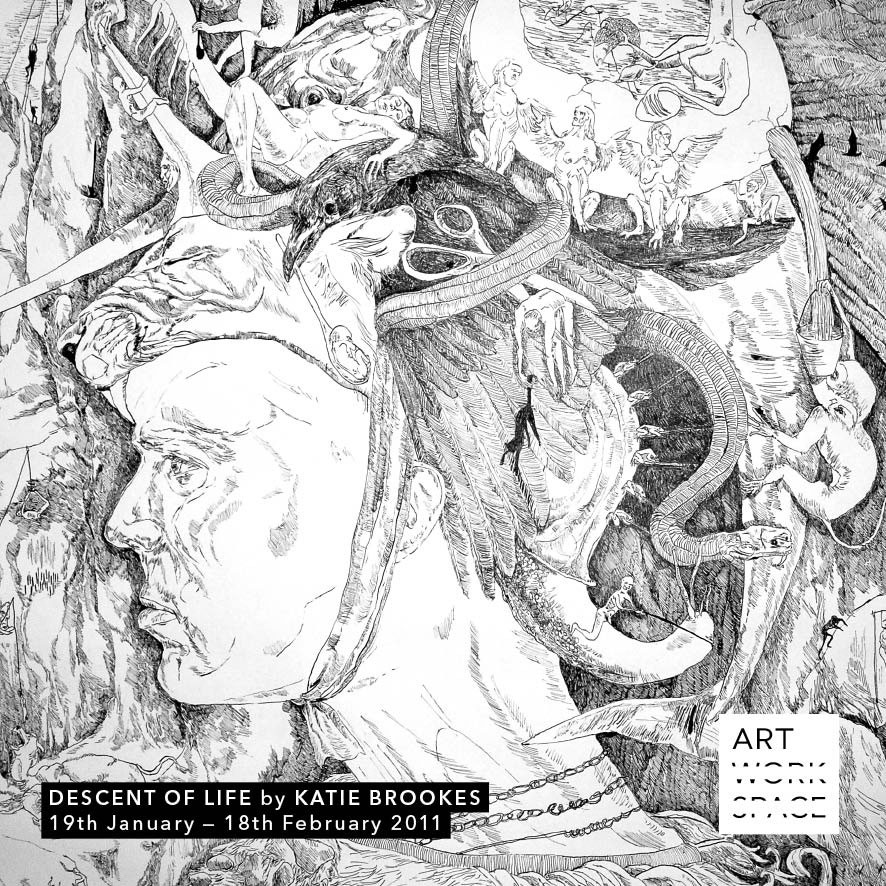 Herein lies the works of London-based artist Katie Brookes, who creates gently-crafted works of intense subject matter! First and foremost, a fair warning: the thin lines of her imagery seem better-suited for an etching on a copper plate, to be studied in real life, than it does for viewing on a digital medium, at low resolution. So, if you are in London, you should stop by Art Work Space (Lower Ground, The Hempel Hotel, 31-35, Craven Hill Gardens, London W2 3EA) from now through February 18th. By seeing it in real life, you can get lost in the pen and ink drawings, which pull inspiration from Flemish Renaissance artists. The detail here is wonderful, like Dante's Inferno being channeled and reinvented; no wonder the show is called Descent Of Life!
Here, mankind is portrayed in its most volatile, with plenty of open graves, crucifictions, and copulation.
In the words of Brookes herself:
"I make drawings that involve extremes of narrative, physical being and extremes of emotion in various sorts. I play with distorted forms and the grotesque, heaven to hell ratios, people never just going about their daily lives but pushed into uncomfortable circumstances. I rely on my drawings and use of different weighted lines to tell a story within an image."
Some of these images are too large for us to post, so please head over to her website to see more.