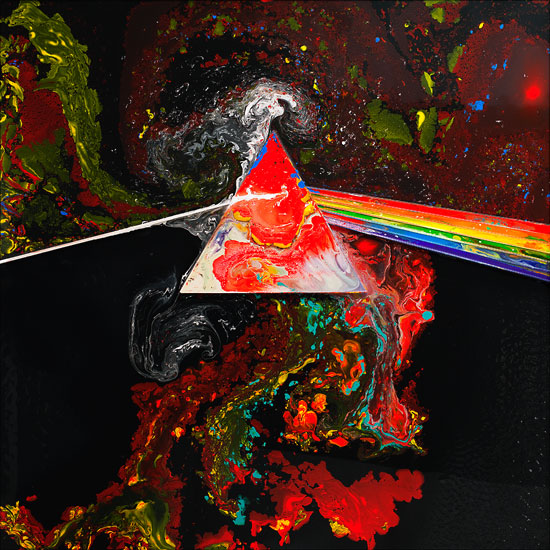 Storm Thorgerson is eternally taking photography to next levels. While doing research today for his recent cover of the Wombats' This Modern Glitch (see below), I came across this lovely project he is doing for Dark Side Of The Moon.
The name of the game is controlled randomness! Chaos in the order.
Scroll down for his explanation.
The Dark Side of the Moon, DSOM to us, offers fertile revisiting, as in the liquid version with which we sort of ended last news update. It's so nice I'm going to show it again, at least a variation thereof. As I said, we developed this process by doing an album cover for Powderfinger from sunny Brisbane, for whom it seemed appropriate to use an Australian motif, namely a kookaburra.

This was first designed as a graphic, then turned into a 'tray container' in which liquids could be poured and allowed to leak with a little encouragement, thus contaminating neighbours with beautiful and unexpected patterns and swirls. Magic.

Controlled random… what you see is what we did, minimal computer, just paint and water mixing randomly in controlled/contained departments or 'zones' depicting in outline the Australian kookaburra – a bird for song and for flights of imagination which appealed to the aforesaid Powderfinger, much enjoyed by them and us.
Two images of the kookaburra can be seen below.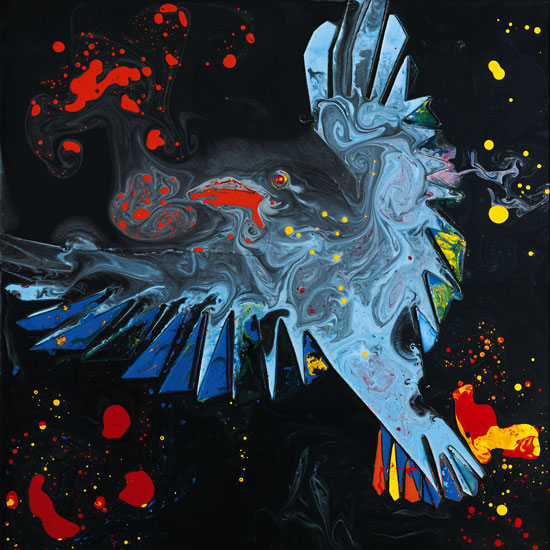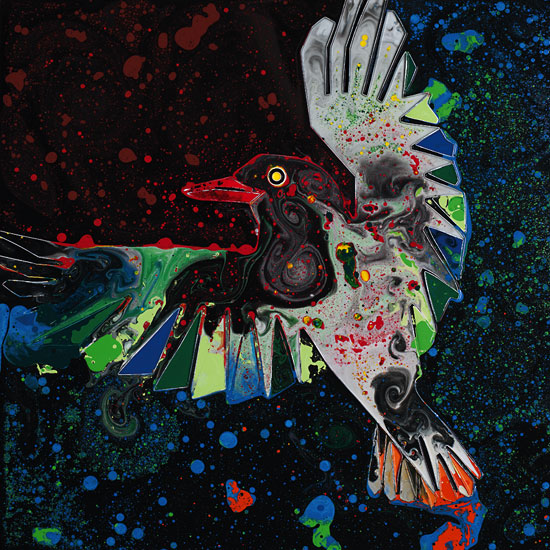 And the aforementioned cover for The Wombats disc…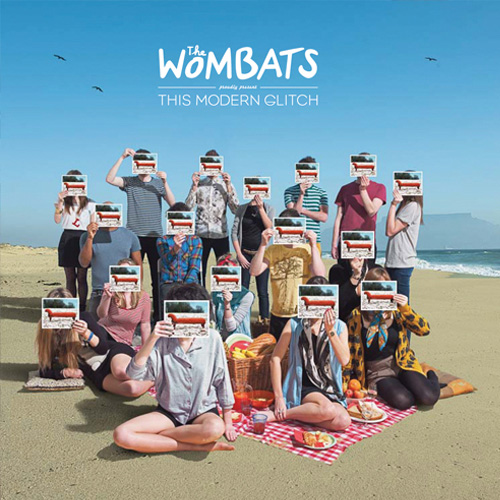 Click here to buy a copy of Thorgerson's collective's latest book, The Raging Storm.
And while we're at it, let's just go through a few other works, along with a focus on some Shpongle records! I much appreciate Thorgerson's willingness to detail experiences on his website so that people can get a sense of his mindset despite being so detached from his as a person! (I can't even find any contact information, unfortunately.)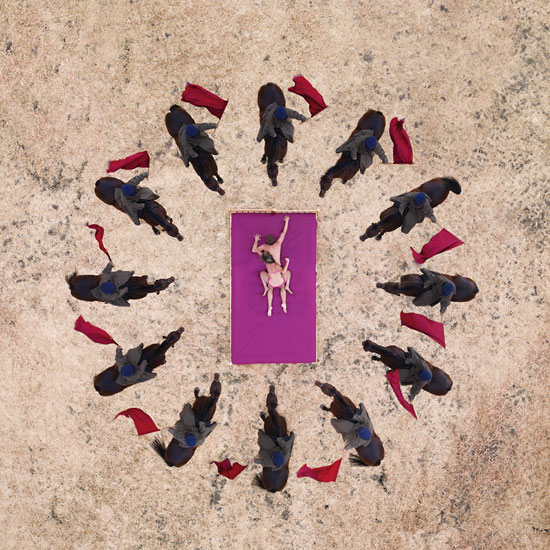 Biffy Clyro – Lonely Revolutions
Lonely Revolutions was an album of B sides recorded whilst making Only Revolutions, consisting of tracks which initially needed to be deselected from the main album. They were now resurrected for an internet release for fans only, or so we were told. Anger, sex, fighting/arguing were prominent in the lyrics and music. Something circular for 'revolutions' and horses because the band were temporarily into them and a couple fighting or fucking – can't always tell, now can you?

An assortment of Shpongle-related artwork.