Have you ever wondered what it'd be like to trip out in
Midday Veil
's practice space with them? Well, now you can virtually, through the wonders of the first video from their upcoming album,
The Current
(release date and label TBD). Whereas this video's predecessor,
Moon Temple
, set a high water mark for godhead hallucinogen mimicry, this one's a bit more subtle. It's like the difference between ingesting a heroic dose of mushrooms before meditating in the woods and casually dropping a quarter tab of acid to jet fuel a night of social drinking. Both are fun, and it really depends on what you're in the mood for.
The way Midday Veil swirl subtle layering effects together to recreate distorted states of consciousness goes hand-in-hand with their modus operandi of consciousness expansion. My favorite part is when it focuses on David Golightly playing the keys and you get the classic LSD chemtrail effect — or when there's a bunch of freaky keyboard noise, and then I realize it's actually Tim Mason, the guitar player. Or the part where Emily smiles at the camera and her image kind of dissipates into the ether. It's all pretty fun, but more than anything gives a teaser for their new album which I'm sure will be even more potently psych-tastic.
SEE ALL POSTS RELATED TO MIDDAY VEIL
FULL TOUR DATES, PRESS PHOTOS, AND MORE CONTINUED IN FULL POST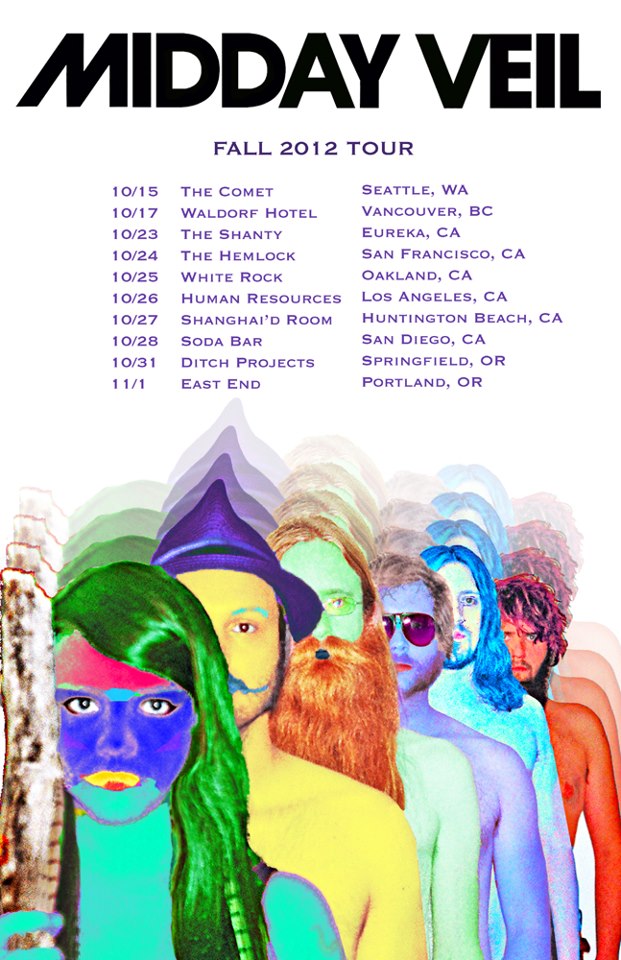 You can download "Choreia" on Midday Veil's SoundCloud page or our Pour Le Corps||MIND Mixtape.
Midday Veil are heading down the West Coast this month for a string of dates with California fuzz-n'-wah-lords White Manna (Holy Mountain), as well as Seattle and Vancouver shows with Krautrock legends Faust. Full dates below, along with their latest promo photos, which are faerie exceptional.
10/15 The Comet Tavern, Seattle, WA
w/ Faust, Dull Knife
10/17 The Waldorf Hotel, Vancouver, BC
w/ Faust, Von Bingen
10/23 The Shanty, Eureka, CA
w/ White Manna, Howlin Rain
10/24 The Hemlock, San Francisco, CA
w/ White Manna, Ersatz
10/25 White Rock, Oakland, CA
w/ White Manna, Clipd Beaks
10/26 Human Resources, Los Angeles, CA
w/ White Manna, Warm Climate
10/27 Shanghai'd Room, Huntington Beach, CA
w/ White Manna, Ahkiyyini
10/28 Soda Bar, San Diego, CA
w/ White Manna, Los Loaded Saints
10/31 Ditch Projects, Springfield, OR
w/ White Manna
11/1 East End, Portland, OR
w/ Eternal Tapestry, Hot Victory, Grapefruit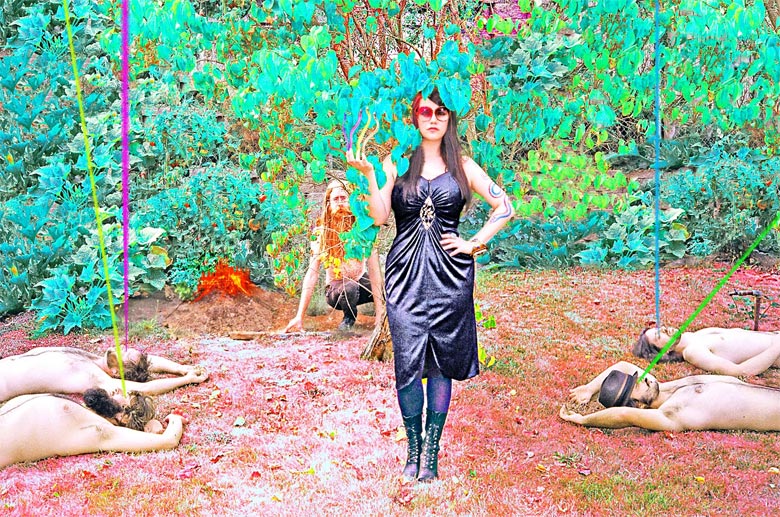 Photography by Frank Correa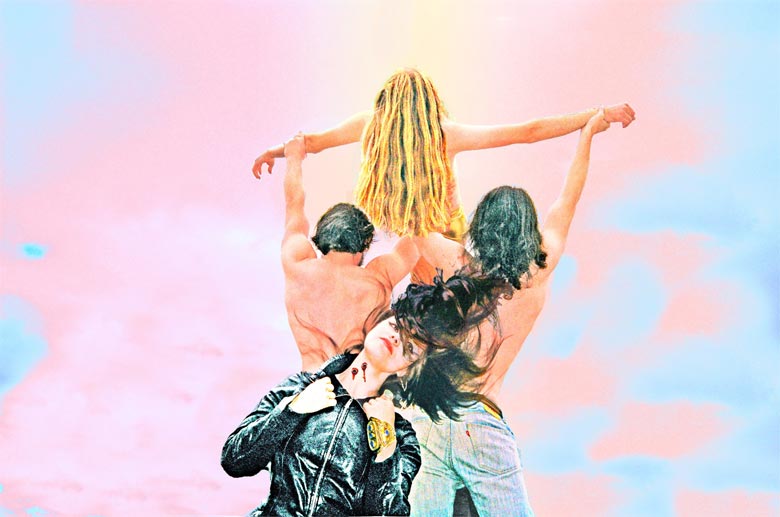 Photography by Frank Correa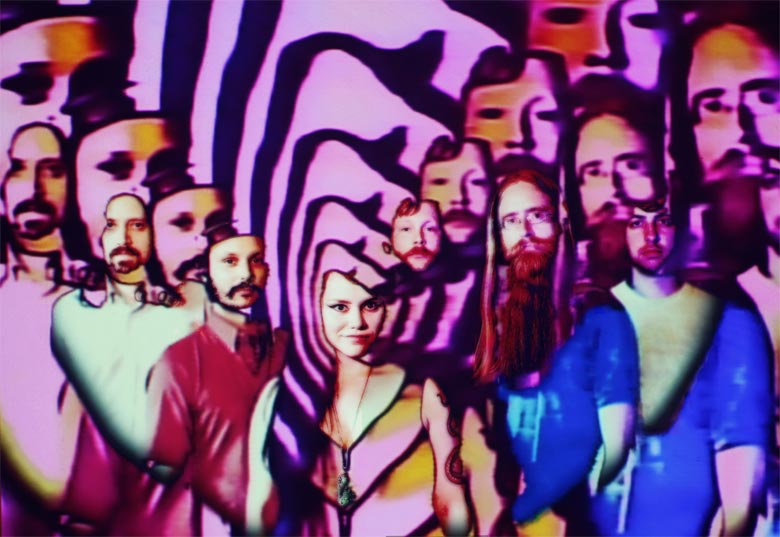 Photography by Marleigh Katarina; Processing by Midday Veil
Ω