05 Sep

Remix City: The Cambodian Space Project + David Gunn, How To Dress Well + Koreless MP3 Downloads & Steams

Remix City

Sifting through mountains of remix trash so you don't have to, in an attempt to find the ones that contribute to their originals. Today, modern Cambodian rock band

The Cambodian Space Project

get some love from

David Gunn

, and the single from

How To Dress Well

's upcoming record,

Total Loss

, gets remixed by UK producer

Koreless

.

++ SEE ALL: REMIX CITY POSTS – MUSIC COLUMNS – FULL POST
How To Dress Well + Koreless
How To Dress Well just premiered a new track today via NPR, entitled "& It Was U". This post is not about that, though you can listen to that sparse track HERE. Instead, this post is fixated on the remix of "Cold Nites" that UK producer Koreless did, which is like a tinkering melody emanating from an opened jewel box. This track is from HTDW's upcoming record, Total Loss, which comes out on September 17th on Weird World and Acephale. The original, in true Tom Krell fashion, is much more dramatic, somber, and R&B-oriented.
Pre-order the record HERE or HERE. Limited editions available; full tracklisting below.
How To Dress Well – "Cold Nites" (Koreless Remix)

How To Dress Well – "Cold Nites" (Original)

How To Dress Well + Koreless (cont'd)
HOW TO DRESS WELL – TOTAL LOSS TRACKLISTING
1. When I Was In Trouble
2. Cold Nites
3. Say My Name or Say Whatever
4. Running Back
5. & It Was U
6. World I Need You, Won't Be Without You (Proem)
7. Struggle
8. How Many?
9. Talking To You
10. Set It Right
11. Ocean Floor For Everything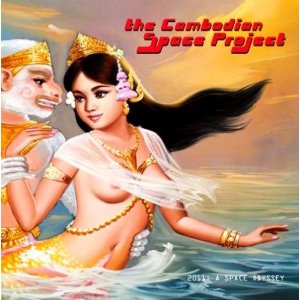 The Cambodian Space Project + David Gunn
The Cambodian Space Project create modern day Khmer rock n' roll influenced by Cambodia's rich cultural history. Fronted by lead singer Srey Thy, who never had the opportunity to go to school in post-Pol Pot and post-war Cambodia, The Cambodian Space Project are now seeing a bit of international attention as the sounds of the East become sought after for their unique melodies and vocal qualities. These two remixes by David Gunn turn "Love Like Krom" into a minimal vocal track with dub undertones, and "Krom Like Honey" into a pulsating drone track.
The Cambodian Space Project – "Krom Like Honey" (David Gunn Drone Mix)

The Cambodian Space Project – "Love Like Krom" (David Gunn Vocal Mix)

The Cambodia Space Project – "Krom Like Honey" (Original – Live)

Ω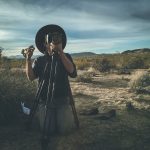 Vivian Hua 華婷婷 is a writer, filmmaker, and organizer. As the Executive Director of Northwest Film Forum in Seattle and Editor-in-Chief of the interdisciplinary arts publication, REDEFINE, much of her work unifies her metaphysical interests with her belief that art can positively transform the self and society. She regularly shares human-centered stories through her storytelling newsletter, RAMBLIN' WITH VEE! In 2020, she will [hopefully] begin production on a comedic Asian-American series entitled Reckless Spirits.
Ask Vivian about MARSHMALLOWS, cuz she's gross... and being tips for being frugal while nomading!