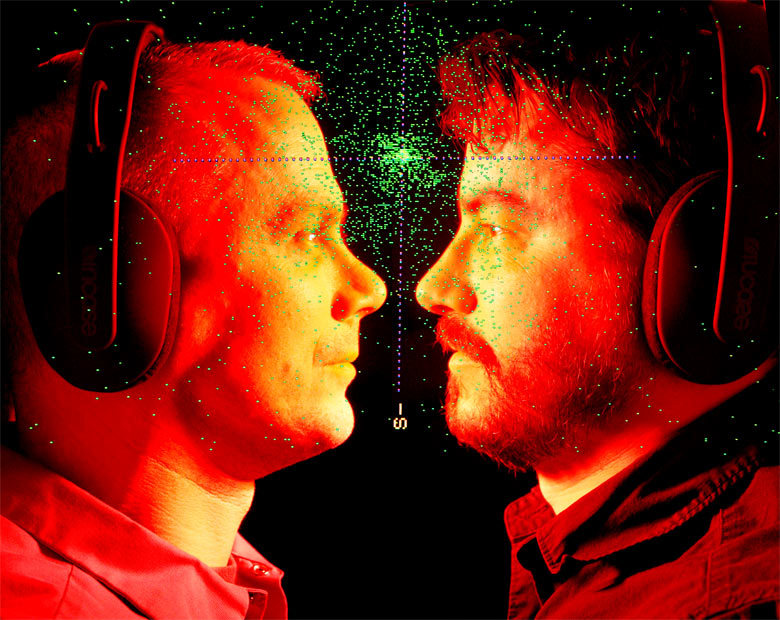 Decades in the making, the musical duo Matmos have built upon their noisy and experimental past to create increasingly conceptual albums that collide together many worlds of thought and style. On their latest album,
The Marriage of True Minds
, M.C. Schmidt and Drew Daniel have properly outdone themselves, this time basing their project on a concept so well-crafted that its exact specifications shall never be known by anyone save for the band members themselves.
At the heart of these vagaries are experiments in extrasensory projections — that's right, ESP — though be not fooled: Matmos are skeptical in their own way. Daniel is quick to drop the fun fact that belief in ESP is still considered a symptom of schizophrenia, so outlandish it seems to scientific professionals — but all that hardly matters in the context of Matmos' project, for they aren't looking to shift any scientific paradigms. No, they are looking to shift their own musical paradigm, and five years of conducting artistic ESP research and synthesizing its results have led to what may perhaps be the band's most exciting record yet. What's more, Matmos have proven that growing with age and experience have not made them any tamer. Their apparently unyielding desire to explore the strange and experimental is as strong as ever, even if it is taking on many different shapes along the way.
"I liked the idea that there was simultaneously total honesty about what we did but also this kind of hard kernel which was obscured." — Drew Daniel of Matmos, on the concept of The Marriage of True Minds