03 Jul

Thanks, You Totally Rule!

In 2012, we promoted and completed an Indiegogo fundraising campaign to aid us towards our goal of becoming a publication that inspires

"conscious growth thru arts journalism"

. Thanks to donations from 33 kind-hearted funders, we were able raise just over $3.5k to use towards more in-depth feature articles, graphical web layouts, and the promotion of interdisciplinary events. Thanks to all of these wonderful people for believing in us.

Sarah Applebaum
is a Bay Area-based explorer. She hand-crafts brilliantly simple and adorably-shaped objects that can brighten up any room, and as
she describes in an interview she did with REDEFINE
, her works capture "the revelation of the mundane". She's a gem.
www.sarahapplebaum.comJesse Dienner
is a designer, writer, and musician based in the SF Bay Area. He is currently mixing and mastering an EP.
www.jcddinc.com
Robert Hardgrave has been a key player in the Seattle arts scene for quite some time. "snowtrack", a dizzying black-and-white piece representative of his latest body of work, creates a world that seems to fill endlessly with stairs, slides, and wooden panels. Up and down become constantly inseparable, while stand-out figures — a wheel, a coffin, a C…? — catch one's eye and confuse one's mind even further.
www.roberthardgrave.com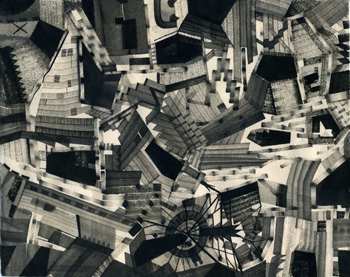 Mihae Jung is a Prevention & Development Staff Member at WAPI, a Seattle-based organization that helps colored youth in the Seattle area deal with substance abuse and dependency issues through counseling, drug treatment programs, and arts and education programs.
www.wapiseattle.org
Erin Kendig is a Seattle-based illustrator and artist who enjoys exploring complex themes with her artwork, such as: "the interplay between the micro and macro, how the many comprises the whole, ideas of perception and psychology, issues of connection and disconnect, relationships, the triumphs and failures of language and the narratives we construct."
www.erinkendig.com
Jesse Pohlman's novel Physics Incarnate is a sci-fi novel and psychogical thriller rolled into one. The story follows a physicist who unwittingly finds himself confronting a secretive past he left behind — as well as a buxom blonde seeking revenge. It is available digitally or in paperback via Amazon.
www.jessepohlman.com
Working Brilliant's latest artist, Lee Koch, found some success on NBC's The Voice — and on his latest folk-Americana record, he takes inspiration from true love and marriage, and his rediscovered love of traveling and performing. "Trusty Branch" is the first acoustic single, and you can download it here.
www.workingbrilliantly.com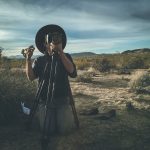 Vivian Hua 華婷婷 is a writer, filmmaker, and organizer. As the Executive Director of Northwest Film Forum in Seattle and Editor-in-Chief of the interdisciplinary arts publication, REDEFINE, much of her work unifies her metaphysical interests with her belief that art can positively transform the self and society. She regularly shares human-centered stories through her storytelling newsletter, RAMBLIN' WITH VEE! In 2020, she will [hopefully] begin production on a comedic Asian-American series entitled Reckless Spirits.
Ask Vivian about MARSHMALLOWS, cuz she's gross... and being tips for being frugal while nomading!