FESTIVAL PREVIEWS COMPILED BY JUDY NELSON AND VIVIAN HUA


Pacific Northwest Music Festivals
---
---
August 1st to 3rd, 2014 – Happy Valley, OR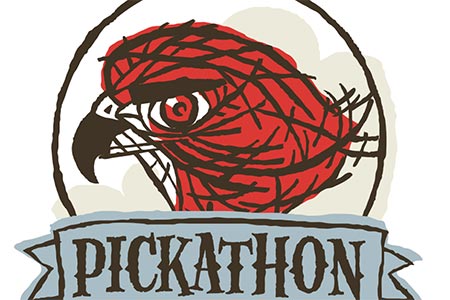 (Past Pickathon Festival Coverage)
Pickathon began as a typical Pacific NW roots and folk festival, but has grown in recent years to represent a wider range of festival-savvy genres. Nonetheless, it has retained some of its charm; outdoor showers, sustainable food, and camping maintain the woodsiness showgoers have come to love and expect. A local festival that truly does it right, in a quaint but excellent manner.
REDEFINE's Recommended Picks:
Warpaint, The War on Drugs, Parquet Courts, Angel Olsen, Ages And Ages, Julianna Barwick
---
August 16th and 17th, 2014 – Portland, OR

(Past MusicFestNW Coverage)
Switching up its format for the year 2014, Portland's MusicFestNW is no longer a genre-diverse SXSW/CMJ-esque venue-hopping affair, but a waterfront music festival with a focus on indie rock. It's a controversial move by the festival curators at Willamette Week, and the outcome remains to be seen. I, personally, will be sad that I can no longer run from a Swans show to a Tobacco show, but those without cars will readily admit that venue-hopping wasn't the easiest with MusicFestNW's old model, either. Luckily, the lineup for 2014 remains ring quite solid for many and is still way more well-curated than a lot of other two-day festies, as almost every act is worth a watch.
REDEFINE's Recommended Picks:
tUnE-yArDs, Run The Jewels, Gardens & Villa, Phantogram, Fucked Up, Man Man, Shy Girls
---
August 30th to September 1st, 2014 (Labor Day Weekend) – Seattle, WA
(Past Bumbershoot Festival Coverage)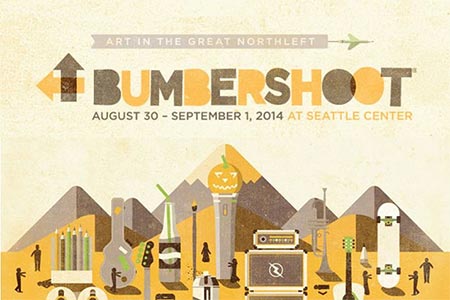 Despite its small size, the Pacific Northwest knows how to do festivals, and Bumbershoot is the premiere festival for those who are open-minded and tired of the traditional festival hub-bub. Sure, one can whine about how ticket prices have gone up exponentially in years past, or that they book some truly strange acts every year, but that's actually the saving grace of Bumbershoot. It is best experienced with an open mind that is interested in exploration; those who are happy to peruse show posters in-between watching random bands, or hopping in on a panel or a dance performance, will find the event to be one of the most innovative around. Lots of good hip-hop and soul-influenced acts this year.
REDEFINE's Recommended Picks:
Wu-Tang Clan, Kishi Bashi, Twin Shadow, Big Freedia, SZA, Yuna, Rose Windows, Julianna Barwick, Jessica Hernandez & The Deltas, Fly Moon Royalty
---
September 24th to 28th, 2014 – Seattle, WA
(Past Decibel Festival Coverage)
If you're to ask me, Decibel Festival is the premiere electronic music festival in the United States, if not one of the premiere music festivals in the United States, period. Genres be damned. Hang out in Seattle during the four-day phenomenon that is Decibel, and you will find yourself so overwhelmed by local, national, and international audio-visual goodness galore that picking shows can lead to an existential meltdown. Every year I say: don't miss Decibel. Seriously. Full lineup incoming, but we will keep an updated list of recommended acts.
REDEFINE's Recommended Picks:
Andy Stott, Lindstrom, Richie Hawtin, Rival Consoles, Son Lux
// Back to Top
New York City Music Festivals
June 6th – 8th, 2014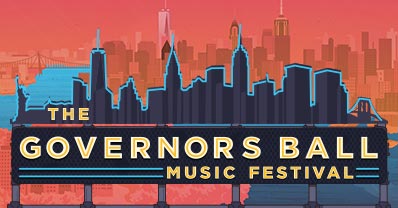 The loud newcomer on the block, Governor's Ball made waves last year when it announced its headliners: Kanye West, Guns N' Roses, and Kings of Leon. It was the East Coast festival to beat, and has been in years past as well. Debuting in 2011, it was a bit sparser out of the gate with headliners Girl Talk, Pretty Lights, Empire of the Sun, and only a few other acts; this year the schedule includes massive headliners such as Outkast, Phoenix, The Strokes, TV on the Radio, Jack White… and that's only naming a few. The three-day festival takes place at Randall's Island in NYC, which is a dreaded commute from basically anywhere, but at least the festival offers shuttle buses!
REDEFINE's Recommended Picks:
Friday // Outkast, Phoenix, Jenny Lewis, Janelle Monae, Run The Jewels, Kurt Vile, Washed Out
Saturday // Disclosure, Childish Gambino, Fitx and the Tantrums, Deafheaven, Claxsixx, The Glitch Mob
Sunday // Foster the People, James Blake, AlunaGeorge, Banks
---
June 12th to 19th, 2014 – Brooklyn, NY

(Past Northside Festival Coverage)
Northside Festival takes place only in Williamsburg, Brooklyn venues, of which there are a lot. 2014 marks its sixth year, and while there are badges for sale, there are also a lot of free shows. Northside does a nice job of including a range of up-and-coming bands across all genres in addition to the heavy hitters. One of the big draws this year will be a free performance from CHVRCHES; other acts include Eagulls, Luke Temple, Beach Fossils, Big Ups, and the return of the Dead Milkmen. The festival, similar to SXSW, includes both an interactive portion (called "Innovation") and a film festival.
REDEFINE's Recommended Picks:
Beach Fossils, Big Ups, Omar Souleyman, Dead Milkmen, Fuck Buttons, Sharon Van Etten, Craft Spells, Psychic Twin, Thee Oh Sees
---
July 11th to 13th, 2014 – Saugerties, NY
2014 is Hudson Music Project's inaugural year, so it is yet to be determined how good this festival will be. However, the lineup is very impressive, with Kendrick Lamar, Modest Mouse, Flaming Lips, Moby, Flying Lotus, Matt & Kim, and Atmosphere in the mix. It's a really great trend that all of the genres can play so harmoniously together; Twin Shadow next to Jon Hopkins next to Lettuce next to Gold Panda should be interesting. The festival is three days in Saugerties, which is outside of Albany, NY. Not an ideal location, but it's sure to be lovely in the middle of July.
REDEFINE's Recommended Picks:
Kendrick Lamar, Flying Lotus, YACHT, !!!, SZA, Chrome Sparks
October 21st to 25th, 2014 – New York, NY
(Past CMJ Music Marathon Coverage)
This 34-year-old music festival was initially an industry-only trade show with panels all day and music at night. Like SXSW, it has turned into a beast of a festival lasting an entire week and catering to fans both in the industry and out of it. There are still panels, but rather than being geared towards just college radio kids and music industry folks, CMJ has cast the net wider to make this an event worth traveling for. Known for breaking bands like Arcade Fire, Mumford and Suns, Dale Earnhardt Jr. Jr., and The National — among many others — CMJ consumes every single venue in the city (for the most part), with over 1,400 bands playing over the course of a week. There are the bigger names, but mostly it's the unknown gems that you go to see during this festival, with the hope that you can say you were there when they had "that" show.
REDEFINE's Recommended Picks:
Stay tuned! The schedule hasn't been announced yet.
// Back to Top
National Music Festivals
May 24th to 26th, 2014 (Memorial Day Weekend) – Detroit, MI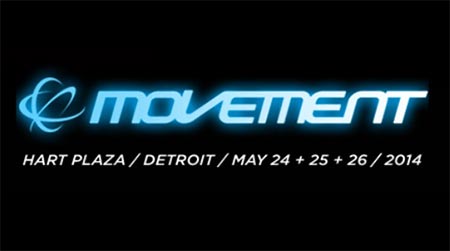 This Detroit electronic music festival (formerly DEMF, now Movement) dives deep into the genre and stays there. Started in 2000 as a celebration of dance music culture, this festival has been historically supported by the city of Detroit itself and is impressively committed to the niche group of artists and their fans. There are a large range of acts from all over the world, and regardless of what genres of electronic music you're into, this is the place to be on Memorial Day.
REDEFINE's Recommended Picks:
Ryan Hemsworth, Jimmy Edgar, Jacques Greene, Shackleton, Boyz Noise, Action Bronson
---
July 18th to 20th, 2014 – Chicago, IL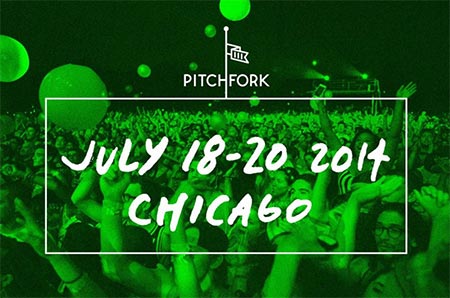 Taking place mid-July in Chicago every year since 2006 (which was the year I went!), Pitchfork once again has one of the best line-ups and remains the one of the most moderately priced summer music festivals in the US. Boasting headliners that include Beck, Neutral Milk Hotel, and Kendrick Lamar, Pitchfork Festival proves that it has still has major pull in the music industry. To be honest, nearly the whole lineup is worth taking a look at.
REDEFINE's Recommended Picks:
Kendrick Lamar, tUnE-yArDs, FKA Twigs, Dum Dum Girls, Real Estate, The Julie Ruin, Majical Cloudz, The Range, KA, Empress Of, SZA, The Haxan Cloak
---
July 25th to 27th, 2014 – Newport, RI
Probably the music festival on this list with the most history, Newport Folk Festival remains as lively and relevant in 2014 as it did in its first year, in 1959. If you're not aware of the depth that this festival holds for not only folk music but for popular music in general, let's name one of its more famous moments: Bob Dylan made his first national appearance and then had his first show on electric guitar (he was booed). The festival has been played by such a wide range of artists in the past 50 years that it seems almost silly to call it a "folk" festival. From the Pixies to Trombone Shorty to Beck to Johnny Cash to Neko Case, Newport caters to a wide variety of audiences, and having attended this festival for the first time last year, I can assuredly say that it is a blissful, calm experience. Highly recommended for those who are looking for a more calm festival experience (and one that doesn't go past 11 pm). This year's headliners include Ryan Adams, Mavis Staples, and Nickelcreek.
REDEFINE's Recommended Picks:
Jimmy Cliff, Jeff Tweedy, Kurt Vile, Shovels & Rope, Lucius, Rodrigo Y Gabriela
August 1st to 3rd, 2014 – Chicago, IL
Started by Perry Farrell in 1991, Lollapalooza ran until '97, stopped, and has been running again since 2003. Always known for getting the largest radio groups of each era (Pearl Jam, Smashing Pumpkins, Depeche Mode, The Cure, Alice in Chains, and Bjork have all played Lollapalooza, just to name a few), this year's headliners are no different. The names at the top of the bill include Outkast (they are doing a giant festival tour this summer, so their name is going to show up everywhere), Eminem, and Kings of Leon. While this is mostly a pop music lovefest, there are some great smaller bands to check out at this three-day festival if you're in town. Spoon, Lykke Li and Interpol are all playing, for starters, and our recommended picks are even better.
REDEFINE's Recommended Picks:
Phantogram, Darkside, Warpaint, Jagwar Ma, Blood Orange, Portugal. The Man
---
August 8th to 10th, 2014 – San Francisco, CA

(Past Outside Lands Coverage)
Outside Lands takes over the hobo-residing, frisbee-throwing lands of Golden Gate Park to bring an annual sold out festival of epic proportions. Same ol' usual festival circuit stuff here, but as usual, some goods to be found in that familiarity.
REDEFINE's Recommended Picks:
Friday // Chromeo, Disclosure, Warpaint, Bear Hands, Kanye West
Saturday // Death Cab for Cutie, Dum Dum Girls, Big Freedia, Jagwar Ma, Trails and Ways
Sunday // Boys Noize, Jenny Lewis, Gardens & Villa
// Back to Top
May 24th to 26th, 2014 (Memorial Day Weekend) – Southern California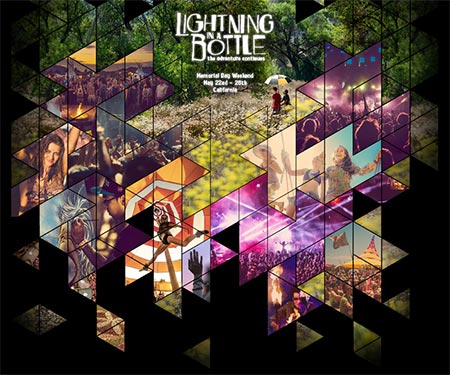 Some festivals tend to do so much in three days that it seems a bit too overwhelming. Lightning in a Bottle is part music festival, part yoga festival, part art festival, part interactive festival… the list goes on. There is a tent for "Temple Music" and a tent for "Grand Artique" music, as well as the regular band line up. Taking place in Bradley, CA, this festival is not for recommended for newbies. Started originally in 2000 as a giant birthday party, the event stayed private until 2003 and then was opened up to the public in 2004. Previous bands have included Thievery Corporation, Bonobo, Purity Ring, Blockhead, and Fool's Gold; the acts definitely skew towards electronica. This year's line-up is well stacked, with headliners that include Little Dragon, Moby, Phantogram, Simian Mobile Disco, and Amon Tobin.
REDEFINE's Recommended Picks:
Little Dragon, Gold Panda, The Gaslamp Killer, Chet Faker, Ryan Hemsworth, Kraak & Smaak, Natasha Kmeto
---
Multiple Locations & Dates
This multi-city festival is mainly focused on yoga, but there are always a few musical acts at each city. This year's Wanderlust Festival begins in Los Angeles in early May and then heads east to Philadelphia and Vermont, and then back to CA again. Stating their mission as being "to create community around mindful living" the festival focuses on healthy mind and body through lectures, fitness, art, and eating. The music portion looks especially significant in Aspen, where the headliner is Jurassic 5 (where have they been for the past 5 years?), and in Whistler, where RJD2 makes an appearance. The rest of the dates have a rotating cast of DJs and musicians, including DJ Rehka, DJ Taz Rashid, Charles Bradley & His Extraordinaires (in Tremblant, CA), The Soul Rebels among others.
May 24th to 26th, 2014 – New York, NY
June 20th to 22nd, 2014 – Las Vegas, NV
TBD – Orlando, FL
Electric Daisy Carnival, like Lightning in a Bottle, is all-encompassing, with a ton of events, including theatrical performances, light shows, installation art, and much more. The festival has been taking place (in some format) since 1997, with events across the country ever since. That first festival was in LA, and since then, it has been held in Colorado, Florida, Texas, Puerto Rico, London, and Mexico City. The music portion of the festival is mostly electronica-focused, and past lineups have included Groove Armada, Underworld, MSTRKRFT, Diplo, and Skrillex. Big headliners this year in NYC include John Digweed and Tiesto.
---
RELATED ARTICLE
Transformational Festivals: Where Ecstatic Spirit and Sonic Celebration Unite
"We're not just trying to give people a place to go and dance and listen to music. Instead, we're trying to inspire people to gather, celebrate and lesarn in a responsible and healthy way so they can inspire change in the world when they leave." – Dede Flemming, Lightning in a Bottle
// Back to Top
Ω