"For this to work, and be worth it, you need to do all three. You need to change policy… you've got on-the-ground physical work and representation for individual sites, and then you've got the long-term sustainability." – David Keenan, Safer DIY Spaces
Influencing Policy from the Ground Up
In the chaos following the Ghost Ship fire, urgent community forums were convened around the Bay Area. Some sought healing, and some, solutions. Most petered off – but Safer DIY Spaces is one that has continued strong, because its reputation has spread like wildfire through Oakland's underground community.
Two of the organization's key members include Tom Dolan, the architect who wrote the live-work code in Oakland, and David Keenan, a veteran of preserving DIY spaces. For next to no compensation, and under promise of anonymity, they work tirelessly to help bring DIY and live-work spaces "up to code," even if many of those spaces never choose to go public.
"It's just the real in-the-trenches work," says Keenan, who, through fiscal sponsorship from the art and technology nonprofit, Grey Area Foundation, has become the only paid administrative personnel in Safer DIY Spaces.
What's done "in the trenches" includes but is not limited to: drawing plan sets, managing construction estimates and schedules for places that have been "outed," and going through complex city codes to ensure that spaces comply. It can also include convincing officials not to forcibly vacate everyone in a building or advocating to raise the 4-person occupancy limit on live-work spaces, so that large warehouse spaces would no longer be in violation.
"There is some fundamental goodness that we're appealing to," says Dolan. "We don't want to throw people out of their spaces. We are making the case, space by space, that the codes as they are written don't necessarily apply to this kind of thing."
By sharing the stories of relatively invisible populations, Safer DIY make it known to lawmakers that Ghost Ship was not the only one of its kind. In fact, it belonged to a large underground community that was born out of absolute necessity, and its equivalent can be found in every big city.
"You could say the Ghost Ship fire was a symptom of the affordability crisis," Dolan adds. "It was kind of the bleeding edge of not being able to find a safe place to live."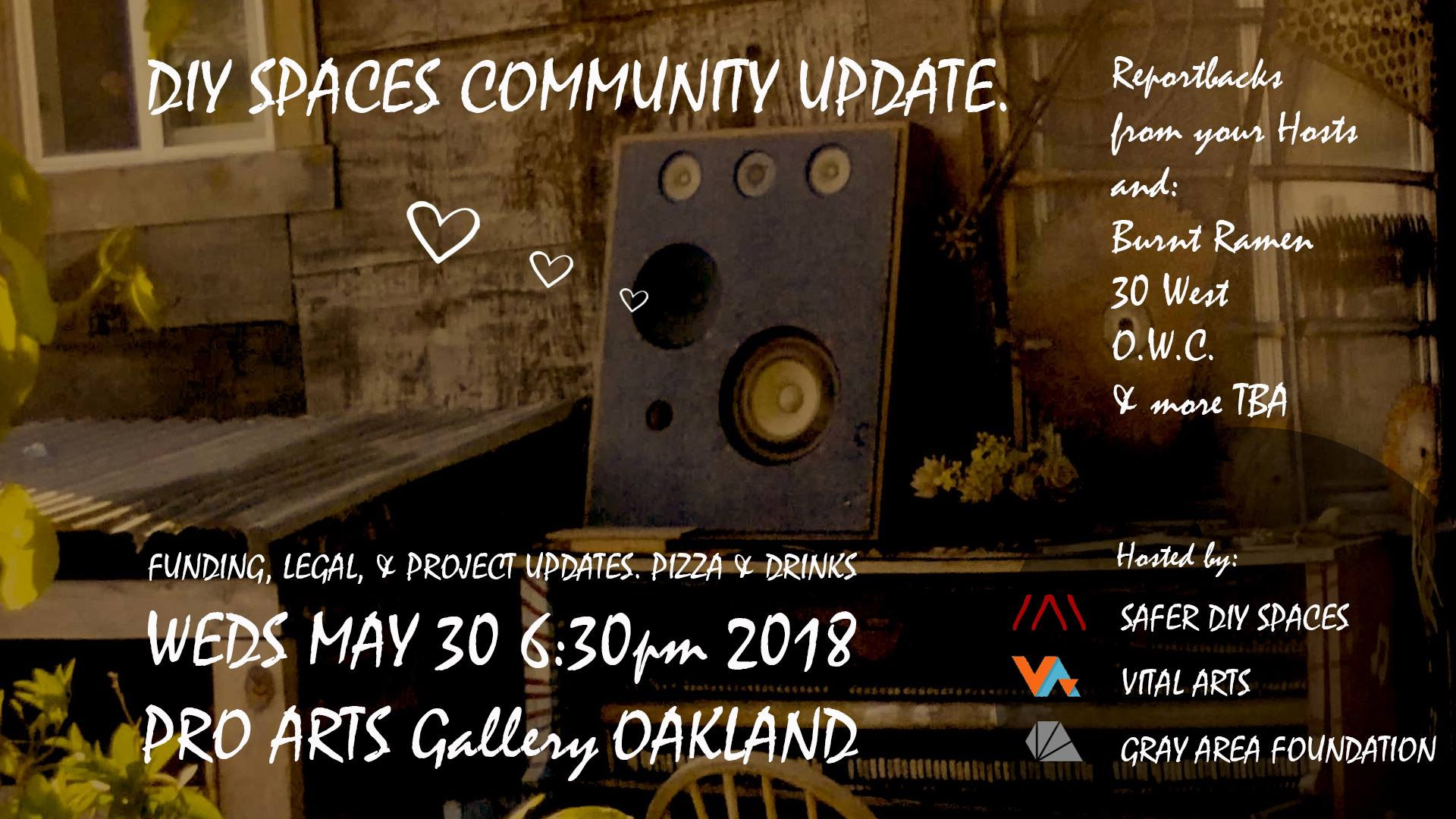 Safer DIY's downtown office at Pro Arts Gallery is a mere hop and a skip away from Oakland's Building and Permitting Department, which helps Keenan keep in constant dialogue with the city.
"You can't just throw money at these problems," says Keenan. "We've spent an incredible amount of effort trying to get a lot of the bureaucracy to… [see] the realities facing these people, and getting them to trust that we really are about making spaces safer. That's just totally invisible labor."
Safer DIY Spaces has been able to help drive legislation by building trust. Behind the scenes, Keenan played a role in suggesting one recent policy change, which could have wide-reaching implications for any state where marijuana becomes legalized.
"One of the challenges we've faced is a market force… of cannabis operations offering $300 a square foot to buy," Keenan details, referring to an industrial sector of East Oakland nicknamed the "Green Zone." He explains that though landlords understood that Safer DIY could help bring their buildings up to code, the cannabis industry gave them an easy way "out" from paying for expensive upgrades and violations which had become newly problematic after Ghost Ship. With the promise of easy money in their pockets, most landlords would choose to sell, regardless of who they might be displacing.
One notable case study is the Cannery, an arts warehouse that began in the 1970s and has been home to 30 artists at any given time. When the building was purchased in early 2018 by Green Sage, a Denver-based cannabis company, its artists faced the threat of eviction on an undisclosed timeline. A glimmer of hope came when Oakland's City Council easily and quietly passed an amendment to the city's cannabis ordinances, which prohibited cannabis licenses from being issued to any spaces that would displace live-work. Unfortunately, it did not guarantee the future of the Cannery, since it had already been sold, but it did have implications for an estimated 25 other spaces.
Safer DIY's work is proof that a thorough understanding of city code is crucial to helping to devise regional solutions.
"For this to work, and be worth it, you need to do all three," Keenan stresses. "You need to change policy… you've got on-the-ground physical work and representation for individual sites, and then you've got the long-term sustainability."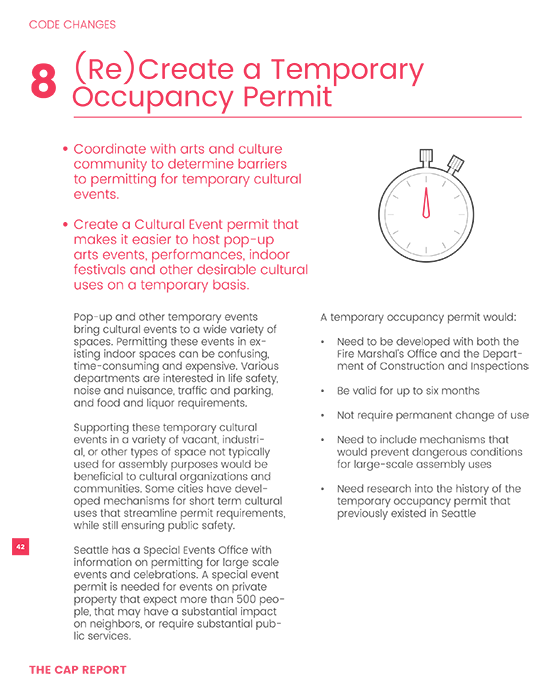 In Seattle, The Office of Arts and Culture are exploring code-centered options through their new half-time Arts Permit Liaison – who works for OAC but sits in the Seattle Department of Construction and Inspections (SDCI), which is dedicated to the nuts and bolts of building code. The role allows, in an official capacity, a culture-centered deep-dive exploration into everything from permits to inspections, and could, in Richter's words, "help shepherd projects through the system."
One small example is The CAP Report's suggestion to "Create a Temporary Occupancy Permit," which would allow cultural organizations to temporarily use vacant spaces.
"It seems like a no-brainer… but when you actually get into the minutiae," Richter explains, "there's not really an easy fix to it. The code is so nuanced, layered, and self-contradictory in a lot of places that it's really frustrating… [it] needs someone dedicated full-time to thinking about it and exploring the options in code."
---
Leveraging City Resources
Sam Farrazaino is a sculptor and arts facilitator who founded Equinox Studios in 2006, in South Seattle's industrial Georgetown neighborhood. Equinox, like much of the more than 300,000-square-feet of cultural space which Farrazaino has helped manage since 1995, is an enclave for 150 working artists, set in a former WWII-era factory.
With his diverse expertise in art, construction, and development, Farrazaino has served on the Seattle Art Commission's Facilities and Economic Development Committee since 2010 and is an ongoing advisor to The CAP Report.
"There's a lot of stuff in there," he admits. "A lot of the things we've been talking about at the city level for decades. [But] some things are starting to shift. The city is putting more money towards the soul; towards the arts and culture."
What he is referring to is an aspect of The CAP Report which is already gaining community support: the potential formulation of a Public Development Authority (PDA), spearheaded by the Office of Arts and Culture. A special designation unique to Seattle's city code, PDA's are, according to Farrazaino, a "quasi-governmental" model that sits somewhere between a government and a nonprofit, and has "the best of both worlds."
PDA's already have an influential history within Seattle. Well-known ones include: 4Culture, one of the largest arts funding organizations in the region; Capitol Hill Housing, which primarily focuses on low-income housing and is responsible for 12th Ave. Arts; and Pike Place Market Preservation & Development Authority, which protects buildings, incubates small businesses, and provides services for low-income people in the 9-acre Market Historic District.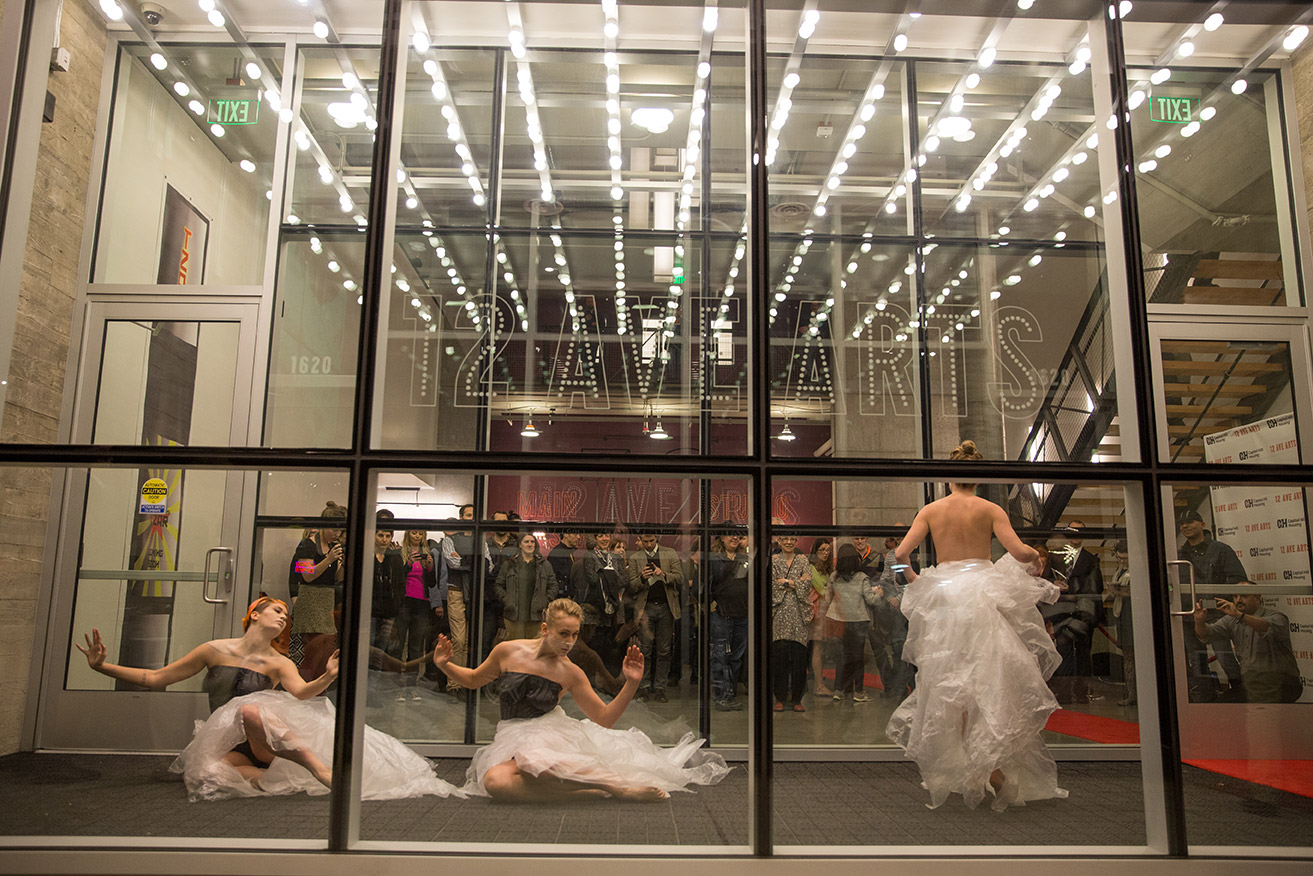 12th Ave. Arts (Credit: William Wright)
An intentionally arts and culture-centered PDA, spearheaded by ARTS, could not only hold, develop, and lease property – and then sublease it to artists, cultural organizations, or small businesses at subsidized rates – but could attract grant money or use the city's credit rating towards leveraging bond issuance. That leverage would allow it to take advantage of surplus city real estate, as well as make bold moves which smaller organizations and nonprofits would not as easily be able to accomplish, such as purchasing multi-million-dollar properties using their bond leverage.
One use case, for example, could be found in new constructions, which frequently have retail spaces that sit empty for months.
"Because retail is challenging, [developers] look at national credit tenants coming in. They want Quizno's as opposed to Joe's BBQ shop, because if Quizno's goes down, they know they have a bank to back it up, whereas if Joe's goes down, they don't get anything," says Farrazaino.
In this classic gentrification scenario, the PDA could potentially masterlease or buy the retail levels, then lease them out to small businesses or arts organizations at more affordable rates.
"You go up California Avenue, and there's all these local small businesses – but as soon as that block gets sold… the whole character of the neighborhood is gone," says Farrazaino. "The PDA could act as a community liaison between developers and the actual community they're developing in – and be a mechanism to stop displacement of existing businesses."
Framework, the cultural placemaking-focused design firm that was instrumental in creating The CAP Report, is currently undertaking a feasibility study on The Cultural Space Access & Stabilization Project, which encompasses the PDA and much more. Modeled similarly to CAST, the entire project would employ a partnership-driven model that engages a wide range of stakeholders in joint advocacy for the arts. At a city level, offices as diverse as Economic Development, Planning and Community Development, and Historic Preservation could all join with the Office of Arts and Culture (ARTS) to solve the affordability crisis – and together, their collective power could leverage real change within the city.
"It's kind of reaching critical mass," Farrazaino says. "In the past year, with political situations happening, people are really starting to recognize that we need to talk more; we need to connect and figure out those pieces. So that, for me, is showing light."
As the PDA is being explored on a level, Capitol Hill Housing (CHH) is fundraising for the Capitol Hill Arts Stabilization Fund, which will allow CHH "to purchase arts space for preservation and life safety improvements." Their sister districts in Uptown and the Central Area, who hope to someday replicate the model within their own neighborhoods, have pledged their joint support.
A coalition of arts districts within the city could be significant, considering the increase in the Office of Arts and Culture's Cultural Facilities Fund. Started in 2012 to support capital projects that improve Seattle art spaces, in 2018, its budget has gone up from $250,000 to $1,250,000. Furthermore, similar to the BASE Cohort, the Cultural Facilities Fund will take the city's Racial Equity Toolkit into account by prioritizing communities of color throughout the application process.
"The research that I've been doing is that most arts districts work better if there's policy on their side," says Carol Rashawnna Williams, of Historic Central Area Arts and Culture District. "One of the really cool things about our arts districts is because the Office of Arts and Culture created them… [they] are really open to suggestions and letting us lead and determine the direction…"
"Usually, cities just create them and leave them alone, and that doesn't help. You've got to have the policy piece, and the financial piece. [ARTS] is supporting all three of our agencies."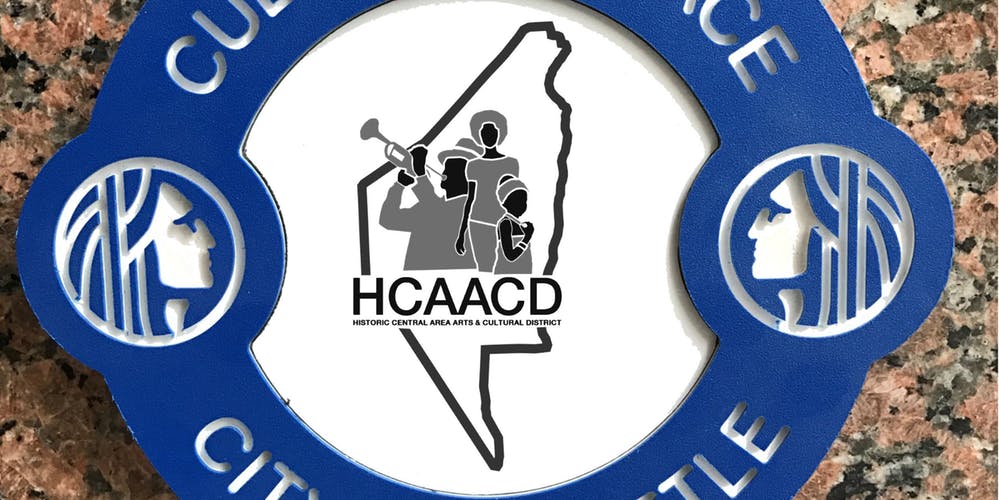 ---
Stirring the Public Imagination
While cultural groups and city governments build models and streamline their processes for speaking to one another, public awareness around the need to preserve cultural space is still primitive at best.
"If you find sympathetic owners that are interested in doing good, you can negotiate a destiny that is better than being at their whim," says Farrazaino. "But I think that's a bigger conversation about: how do you do civic engagement that actually gets property owners involved in the arts and engaged in a way where they want to invest in it and preserve it?"
Much of this process comes down with expanding ideas of what "community" means. In a climate where it is easy to play the blame game and pin displacement on big tech, the cannabis industry, or any number of seemingly apathetic parties, cultural workers need to not only "raise a flag," as Firth of Common AREA Maintenance suggested, but to actively push for solutions that are radical and unconventional.
"We have to reshift the conversation, as well as be thoughtful and strategic in addressing the whole question of, 'How do we engage and address a problem? And who might be partners in that engagement?' so it's not rhetoric, but action," states Moy Eng of Community Arts Stabilization Trust (CAST).
"We, as a whole community, from the artists all the way to the bankers, developers, whatever, have to be proactive about what we want, because nobody else is going to do it…" says Farrazaino. "There is money out there. It's just connecting with them, with a cohesive vision, [and] with a group of people that are willing to work their ass off to make it happen."
"If you do that together, you have force. But if you're just waiting for stuff to happen to you, then you have no options."
One need only hearken back to the success of the Liberated 23rd Community Building in Oakland – which not only consolidated the efforts of a number of co-operative organizations, but formed alliances with a broad range of community stakeholders, in order to accomplish a goal that many believed they never would. Together, they raised a collective voice, powerful enough to work its way up the chain of command and demand attention for their needs as cultural gatekeepers.
"When you're a creative… your practice, is imagining something that didn't exist, and then making that thing," says Randy Engstrom of Seattle's Office of Arts and Culture. "We spend so much time fighting about whether a thing is right, and not enough time imagining what we could be doing. We have the capacity; we have the companies with the resources. I think we need to create a vision that we can all be part of… and make a meaningful change."
Ω