"Seattle comes from a history of segregation; it comes out of a history of housing covenants and redlining, which purposefully excluded communities of color from owning land and property throughout the city. So isn't it the right thing to do to change that investment model and start with investing in the communities that have been disenfranchised most?" – Cassie Chinn, Deputy Director of the Wing Luke Museum
Uplifting Communities of Color
Outside of directly space-related considerations, The CAP Report's strongest solutions are people-powered. They include hyper-local convenings, matchmaking sessions linking developers and artists, and the creation of a part-time Arts Permit Liaison position within the city's permitting department. Its point on "Certifying People" may have the most significant ramifications of all.
Inspired by LEED, the green building certification program known as Leadership in Energy and Environmental Design, the new Build ArtSpace Equitably (BASE) Certification Cohort will train artists, developers, and architects to create shared language around cultural space.
"We hear it all the time from the cultural community; people want to understand what goes on in what is perceived to be a black box of commercial property development," says Richter, who stresses that they either lack the tools to interface with developers or are told that new constructions are inappropriate for their organizations.
"Believe it or not, from the commercial development side, we really do hear the same question," Richter adds. He notes that artist communities that he routinely fields questions as basic as, "Can cultural organizations pay rent?" and "How long of leases do they typically want?"
The BASE Cohort would help developers answer those questions, and, as in the case of something like Blackzone, equip artists with tools to advocate for their own livelihoods. It is a bold approach that requires radical trust, since its success is highly dependent on artists believing that the system could work for them, and developers acknowledging that the arts have intrinsic value beyond just money.

Build ArtSpace Equitably (BASE) Certification Cohort (Credit: Kyoko Matsumoto Wright)
Presently in its first year, the BASE Cohort is split equally between individuals from the development and creative communities – but more importantly, centers around the City of Seattle's much-lauded commitment to their Race and Social Justice Initiative. People of color will not only form the first graduating class; they will also develop the curriculum.
"Any negative impact is disproportionately magnified in communities of color… whether you look at pay gaps or displacement rates," says Richter, of the decision. "If we can solve the issues in communities of color… the radiation out from there will start to impact wider communities as well."
The lead organizations and individuals behind the cohort are Carol Rashawnna Williams of Historic Central Arts and Culture District (HCAACD) and Cassie Chinn, Deputy Director of the International District's Wing Luke Museum. Both represent culturally-significant neighborhoods that are fighting gentrification and are well-connected to adjacent communities with similar struggles.
"Prior to this year, the Office of Arts and Culture brought together a small group of individuals from organizations in Southeast Seattle – from neighborhoods that have been historically disinvested in, and are rooted in communities of color – to think about: 'Where do we want to go from here? We have The CAP Report; what's the priority moving forward?'" Chinn recalls. "We met for a year… and the idea of increasing capacity and investing in people really resonated."
From there, the Office of Arts and Culture, with the help of Williams and Chinn, put out an invitation to POC communities and encouraged people to join BASE.
"The response was incredible," says Chinn. "That people who are already taxed by doing community work, raising their families – you know, just surviving – to be willing to set aside even more time to participate in this was pretty unbelievable. I had folks who were like, 'This is what I've been hoping for.'"
BASE will build synergy within the cohort itself, as well as transform communities by investing in key POC leaders, who will then disseminate knowledge outwards.
"Our entire community doesn't even understand the process. They don't understand how you activate a space, how you acquire space, what it takes to develop land…" says Williams. "Having people of color educated on the process alone is going to be phenomenal, [but] all these people have power in the community. They're movers and shakers, and they'll actually be able to utilize this information. That is powerful."
"There's a whole lot of people working in communities of color who have dedicated their lives to this, and they have an incredible asset and strength when it comes to community engagement, [and] knowing community needs, from the ground-up," says Chinn. "Rooting it in that core source… will result in more authentically community-led, community-bred cultural space programs that are rooted in the places and the people of Seattle, instead of doing a top-down model, which we've seen, where there are many large developments that are not integrated into neighborhoods, who are then coming down and creating projects that don't quite fit."
As a one-year program, the ripple effects from BASE will come slowly. Real estate can be quick to displace yet slow to acquire, as evidenced by the trajectory of Wing Luke. It began in a small storefront space in 1967, upgraded to a renovated 2,000-square-foot spot in 1987, and in 2008, finally acquired its current space – the first it has ever owned. Their timeline, while long, is one that Chinn stresses was absolutely necessary.
"People overlook what it takes to build that capacity and invest in that capacity," she says, of the organization's learning curve. "But if you do take the time… then you can do incredible things."
---
"My perspective comes from one that's not a developer, but an independent artist that has been working really hard independently to try and facilitate cultural space. I really do feel that independence. I feel that isolation, in a lot of ways. There's a tremendous amount of capital all around us… we just need to raise a flag that's visible, in a way that's unique." – Timothy Firth, Artist & Founder of Common AREA Maintenance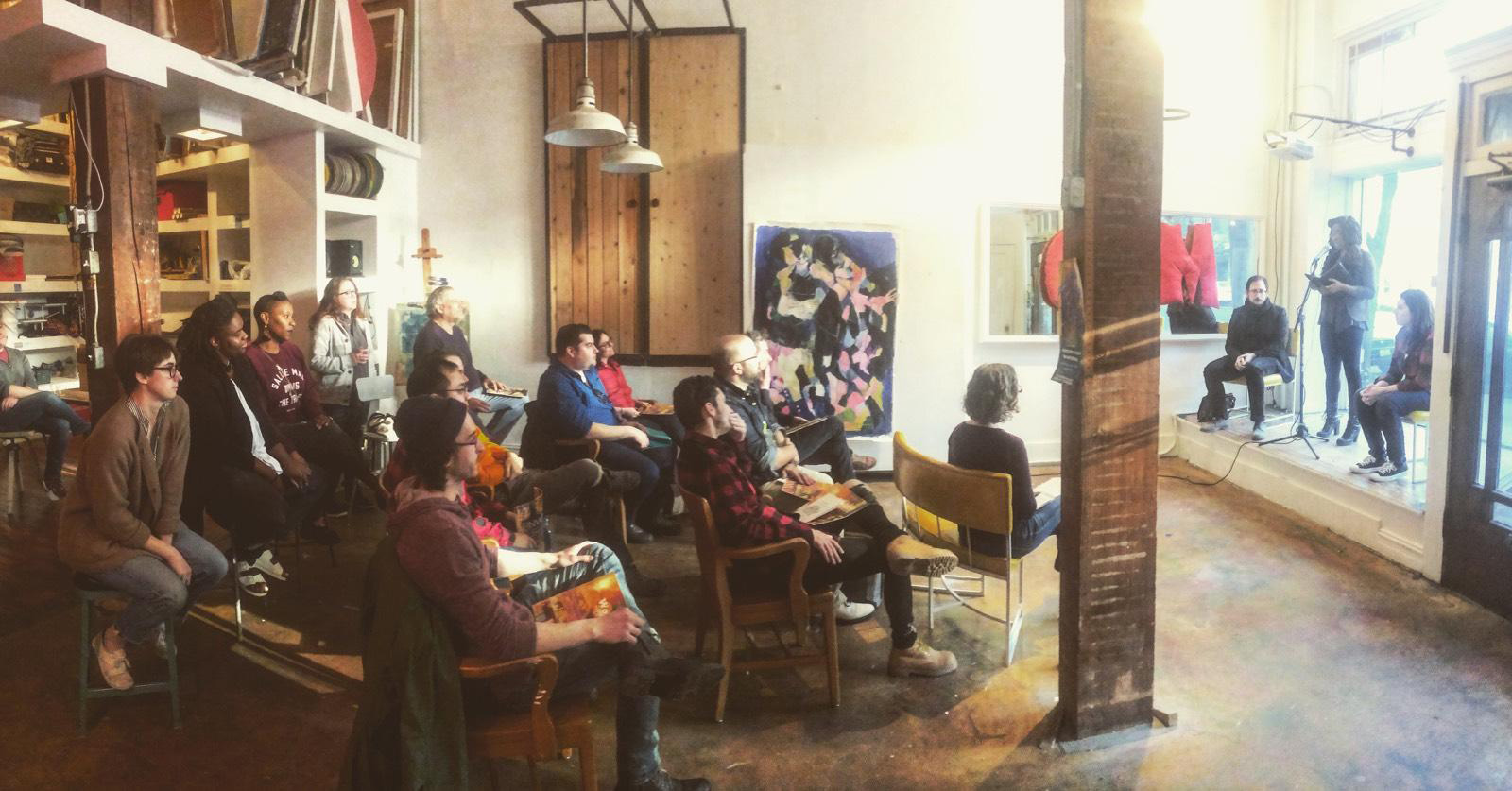 EVENT AT COMMON AREA MAINTENANCE
Activating Self-Started Solutions
While a city's long-term investments in the arts are crucial, the slow pace of bureaucracy can sometimes feel disconnected from the daily needs of working artists. Timothy Firth runs Common AREA Maintenance, an interdisciplinary venue and collaborative art studio in Seattle's Belltown neighborhood, and he deals regularly with artists who must rely on more immediate, self-started solutions than what governments are often equipped to offer.
"I have lived and worked in warehouses all across the city over the years, and the last one I was working in, we woke up one day, and it had a 'For Sale' sign on it," he recalls. "We had a stable lease, but at the same time, we knew that someone could buy the lease at any moment… it's like living in a coffin."
To secure Common AREA Maintenance – as a renter, with a long-term lease – Firth contacted numerous landlords in the area, only to find that none wanted to "invest energy that wasn't predicated upon an individual or a small group of people making a bunch of money – or any money, really."
After many months of failure, he finally connected with one who supported the arts enough to take a risk on his idea for an "open-formatted, affordable, generative workspace for the art community."
That flexibility allowed Firth and his partners to negotiate around their deposit, so they could begin the crowdfunding campaign to start remodeling the space.
"Without the owners being able to negotiate on that level, this never would have happened," says Firth, who adds that family and individual-owned buildings are becoming increasingly rare. "If you're working with a developer or some kind of corporate entity that owns a bunch of buildings, you're never going to have that kind of flexibility – unless there's some kind of help from the city or realistic pathway to exchange."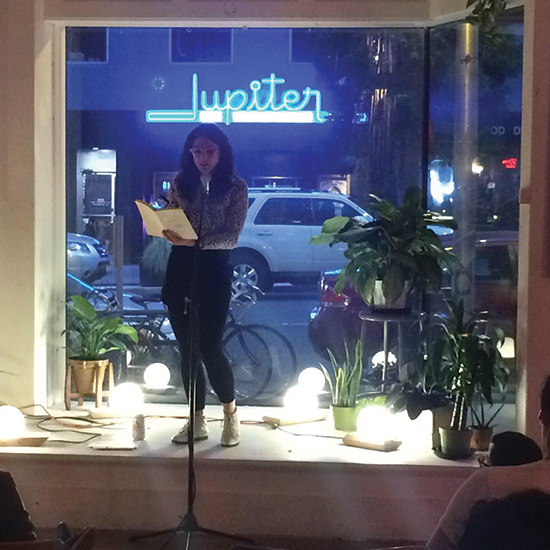 Despite the fact that 13 artists now rent generative studio space in the 3,000 square foot venue, Firth cites a huge lack of knowledge on the part of the cultural community, and an immediate need for workshops and mentorship programs. Common AREA Maintenance is primarily volunteer-run, and sustainability remains difficult, even with a long-term lease and a hospitable owner-renter relationship. Still, Firth remains hopeful.
"We, as an [artistic] community, have a fantastic fucking opportunity. Even in a city that has crazy high property prices and rents that are skyrocketing. Even within a market that is very hostile to those that don't have; those who are not monied… [securing space] can absolutely still be done," he asserts. "There's a tremendous amount of capital all around us… We just need to raise a flag that's visible, in a way that's unique."
As more and more artists assess whether to stay in expensive cities or seek out cheaper alternatives, whether a flag gets raised or not can, in fact, be crucial to the survival of an entire scene.
"Many artists I know are having [that conversation]. 'Do I want to struggle here forever, or do I want to move to a city that's a little more inclusive or energized to have an arts organization move there or thrive there?'" questions Firth.
Rather than waiting by idly, he and his partners are well into their pursuit of a larger sister venue to Common AREA Maintenance.
"I don't think we can build models predicated upon any governmental agency giving us capital. That's like holding our breath until some dream check comes in…" he says. "I think all of us need to look at what we actually need to be thriving and survive, and make the kind of progressive environments that we want to see. Name those things, and then find that space to actually make those changes."