Seattle is a city that wears its Scandinavian heritage proudly, and so it's only fitting that Seattle International Film Festival (SIFF)'s Nordic lineup is such a standout this year. In particular,
two films from Denmark
,
Superposition
and
Copenhagen Does Not Exist
, each astound with audacious cinematography, twisty scripts, and heady philosophical themes.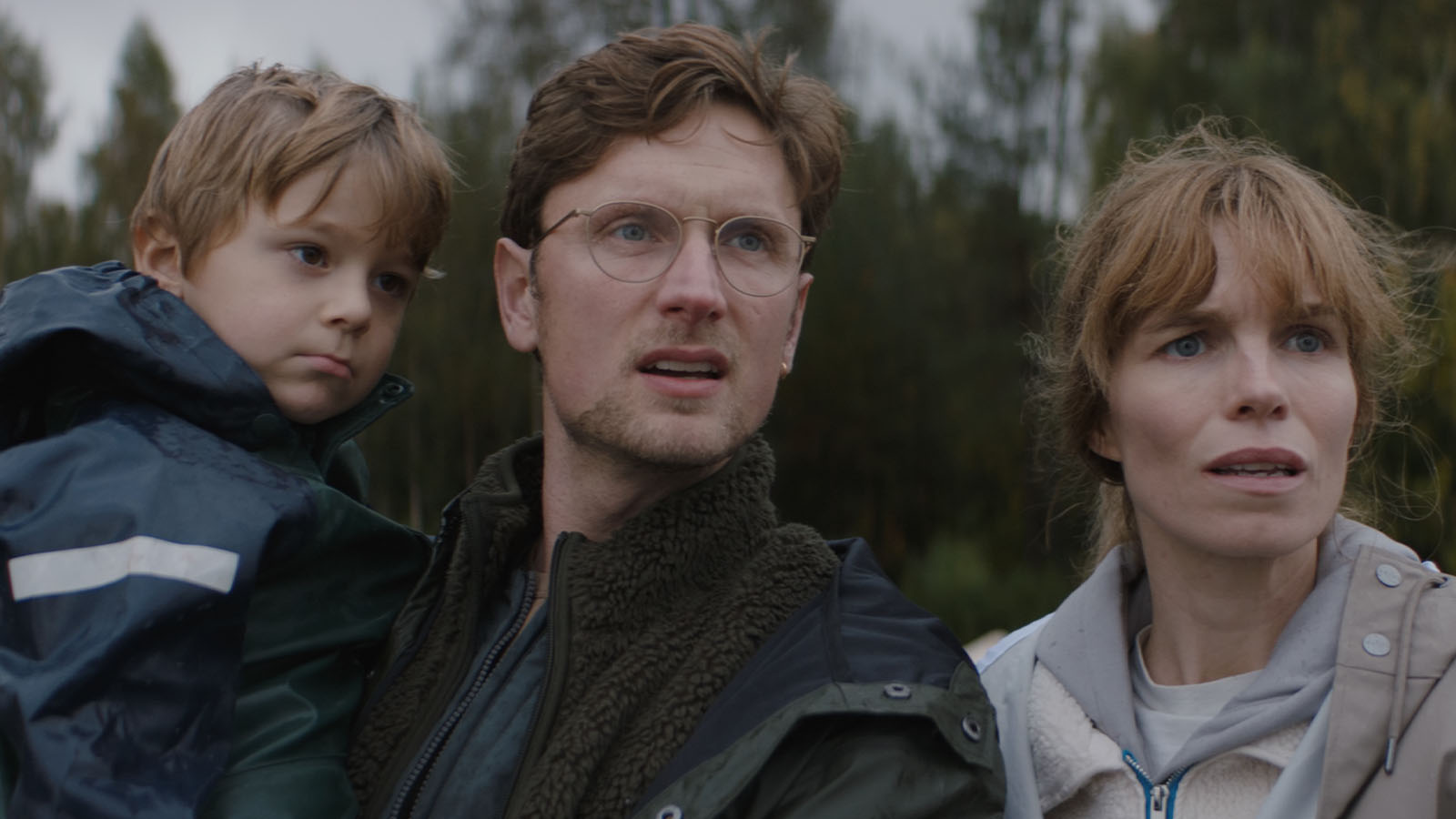 Superposition
Denmark, 2023, 105 min., Karoline Lyngbye
In Superposition, a rich couple looking for self-actualization decides to decamp to the woods for a year with their young son, Walden-style. Stine is a novelist in search of inspiration, while her husband Teit is a podcaster hoping to spin a miniseries out of the experience. The film begins as a biting satire of privileged, unselfaware creative types. I laughed out loud when Stine spots evidence of a couple across the lake, and blurts out bitterly, "Didn't the website say we'd be completely isolated?"
Like another Scandinavian film about how a freak event reveals fractures in a marriage (2014's Force Majeure), the discovery of their doppelgangers exposes their worst — or maybe just their truest? — selves. Without spoiling things, let's just say that I got freaked out watching the screener, even inside on a sunny day. Turning tropes about doppelgangers on their head, Superposition is a tense, taut thriller whose ending is certain to spark debate.
Superposition Film Trailer
---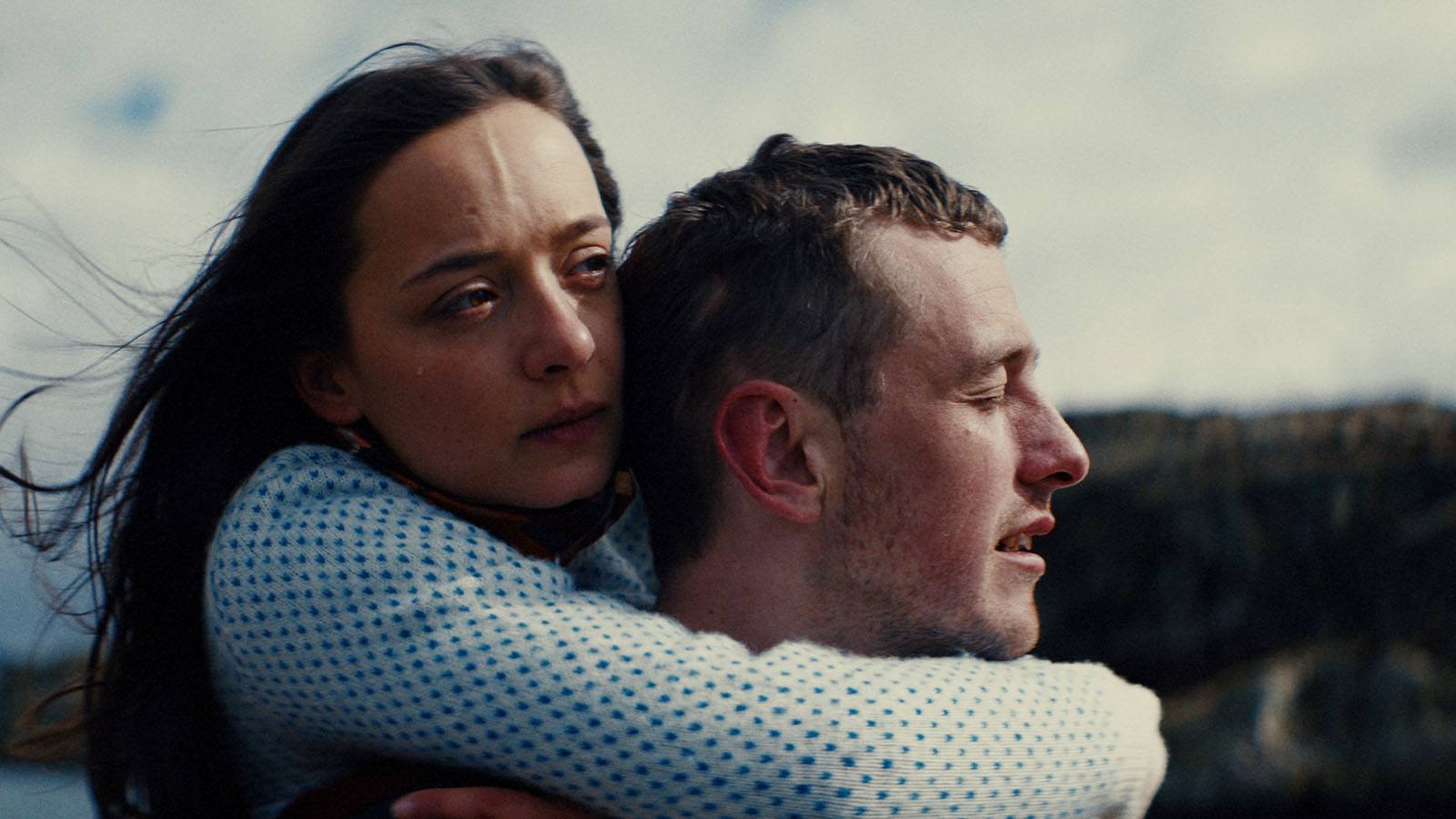 Copenhagen Does Not Exist
Denmark, 2023, 99 min., Martin Skovbjerg
Copenhagen Does Not Exist is the new film from the screenwriter of The Worst Person in the World (2021), which garnered a Best Original Screenplay nomination at the 2022 Oscars. After a young woman, Ida, disappears while on an island excursion with her boyfriend Sander, her father traps him in a mansion to interrogate him. In the vein of juicy dramas like the HBO show Big Little Lies (2017-19), the film cuts between a tense investigation and flashbacks of the lead-up to the crime.
From the aristocratic family's perspective, Sander is a ne'er-do-well leeching off of Ida's money. The father asks him what he used to do all day, while Ida worked. His response? "I waited for her." His infatuation verges on awkward, as in a scene where Ida's friends ask how the two met. As he describes spying her on the street and following her from shop to shop, they attempt polite smiles. Sander is a shifty-eyed blank, making Copenhagen Does Not Exist an unnerving watch. Ida's tightly-wound brother films the interrogation, magnifying Sander's furrowed brow and dark circles. But as Copenhagen Does Not Exist ventures to darker places, the viewer begins to wonder: is Ida a blank, too? Copenhagen Does Not Exist is a haunting, impressionistic portrayal of obsession and dissolution, as two people craft a world apart from the city around them.
Copenhagen Does Not Exist Film Trailer
Taken together, Copenhagen Does Not Exist and Superposition show the face of Danish cinema today. The settings are gorgeous, with either breathtaking scenery or modernist architecture. But the characters' inner lives are decidedly tormented, and the directors wring dark comedy out of their woes.
Ω