There has been much lamentation and gnashing of teeth about the decaying music industry, with many opinions and conversations about what to do about it. If you were to believe the soothsayers, we'll be reduced to a generation of SoundCloud demoes and buskers in 10 years' time. We may not know what will come, but it's not worth bemoaning the point. True musicians and record labels, the ones who are in it for the love and the art of the thing, are rolling up their shirtsleeves and getting down to work.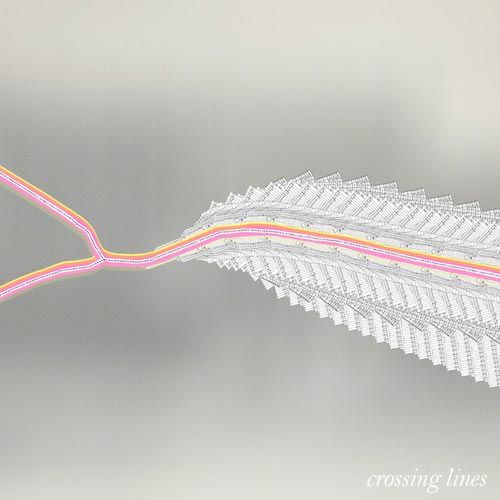 Enter
NX Records
, a collaboration between Goldsmith's, University of London's music department and Matthew Herbert's Accidental Records. Students and alumni are actively involved in the release of music, not just as musicians, but also in all aspects, including marketing, legal and administrative. Some recent graduates of the program include Mercury Prize winner James Blake, as well as members of Nigel Godrich's Ultraista, so this is no fly-by-night operation.
Crossing Lines
is the inaugural transmission. ranging from airy, experimental pop to widescreen anthemic rock, with all points in between, wrapped in a rather spiff map of the New Cross area that NX Records calls home.
Crossing Lines
manages to sound both classic and hypermodern; super-polished to raw, immediate and lo-fi.