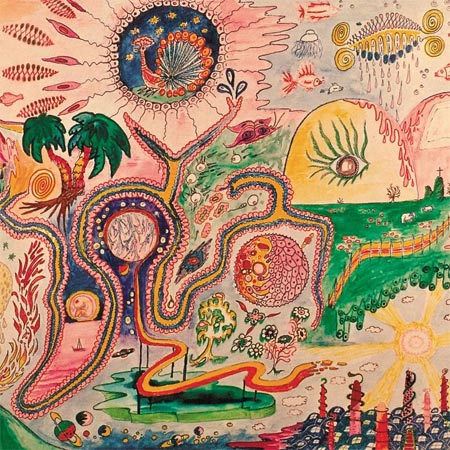 Youth Lagoon
Wondrous Bughouse
Fat Possum
Around the time Trevor Powers was set to release his first record for free, before Fat Possum or any other record label came calling -- or rather, begging -- there was an insatiable desire for home-recorded dream pop. Atlas Sound, Wild Nothing, Real Estate... the list goes on and on, an endless wealth of nostalgic-tinted, lo-fi recordings that fans, websites, and magazines couldn't get enough of. As a result, Youth Lagoon's initial rise always felt forced, and his debut nothing out of the ordinary, a collection of expected music. But now, as time has passed and tastes have shifted, Powers' brand of estranged psych ambiance somehow stands alone. And he wouldn't have it any other way. In talking about his debut,
The Year of Hibernation
, Powers consistently brought up the fact that his music is dictated by what haunts him, not by any contrived sense of nostalgia, no matter how retro or en vogue his songs may sound. The ability to escape the misappropriation of
The Year of Hibernation
proved vastly important in the growth of Youth Lagoon, but
Wondrous Bughouse
ushers in a new era for the ambitious musician.
ALBUM REVIEW CONTINUES BELOW
SUMMARY: "Instead of the mostly personal stories Powers was so insistent on telling throughout The Year of Hibernation -- an exercise no doubt necessary for his overall maturation -- Wondrous Bughouse is a much more outward-facing record."