"Pop music shouldn't always get a bad rap," says
Top Pops!
, a recurring selection of indie pop highlights across a selection of styles, updated every month to keep you on your dancing toes. This month,
Gauntlet Hair
pay homage to noise pop vibes and
Pure Bathing Culture
get adorable, while
Grumbling Fur
and
Dubais
present a psyched-out jam and lo-fi offering, respectively.
+++
FULL POST + ALL TOP POPS! COLUMNS + ALL MUSIC COLUMNS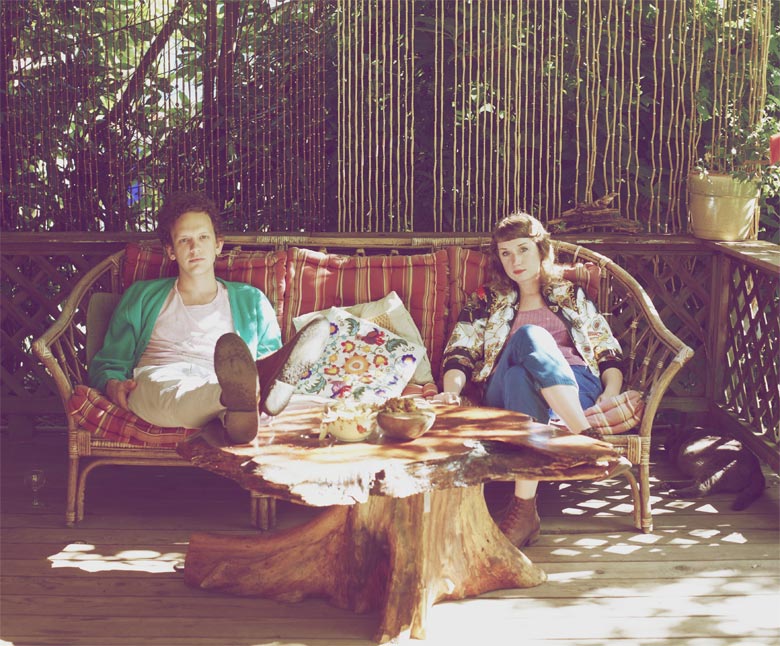 Pure Bathing Culture - "Pendulum"
Portland favorites
Pure Bathing Culture
, comprised of guitarist Daniel Hindman and keyboardist Sarah Versprille, have done the boy-girl music partnership thing to great success. After blowing up the local scene with humble fanfare, they've taken the same type of reverb and cutesiness that has become grotesquely overdone in the indie pop genre and gone on to offer something just a bit more. It's hard to detail just what that something is in words -- but it's a feeling evoked, of genuine pleasantries and not of fads, of beauty in wispy, fleeting moments, to be celebrated. A reminder of the passing of time in this way, "Pendulum" is the opening track of their upcoming full-length,
Moon Tides
, which will be released on August 20th via
Partisan Records
.