01 Jun

Christine Wong Yap: Positive Signs Interpretive Diagrams

The SF Moma blog has taken to publishing a series of Positive Signs, which is described as, "a weekly series of interpretive diagrams, quotes, and speculations on creativity, optimism*, and the lives of artists, published every Wednesday through June. (*Notwithstanding brief forays into the nature of space, stuff, experience, and cognition.)"

#25, #26, and #27, created by Christine Wong Yap with glitter pen on gridded vellum, utilizes careful precision with a finicky medium on a finicky material (trust me; glitter pens are indeed finicky, as is vellum!) to create pieces that are refreshingly big picture. These images speak abstractly about "universal truths," giving equal weight to feeling and thought in literary and graphical manners. The quotes are from the book Space and Place: The Perspective of Experience by Yi-Fu Tuan… which apparently I need to read, with immediacy.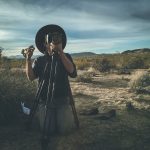 Vivian Hua 華婷婷 is a writer, filmmaker, and organizer. As the Executive Director of Northwest Film Forum in Seattle and Editor-in-Chief of the interdisciplinary arts publication, REDEFINE, much of her work unifies her metaphysical interests with her belief that art can positively transform the self and society. She regularly shares human-centered stories through her storytelling newsletter, RAMBLIN' WITH VEE! In 2020, she will [hopefully] begin production on a comedic Asian-American series entitled Reckless Spirits.
Ask Vivian about MARSHMALLOWS, cuz she's gross... and being tips for being frugal while nomading!