04 Oct

Worldwide Collaborations Between Kyle Noble and Jamie Irvine

Scottish illustrators

Kyle Noble

and

Jamie Irvine

travel the world individually but remain tethered together through the constant exchange of twisted, fantastical comics. Emerging from their psychedelic landscapes — some of which hardly resemble landscapes at all — come floating heads with third eyes, praying mantises with Madonna streaming out of the top of their heads, fungal universes, and possible tractor beams.

Noble and Irvine's collaborations are inspired by Exquisite Corpse, a Surrealist invention that serves as a mode of artistic interplay between individuals. Drawings are exchanged back and forth to evolve an image spontaneously and to create an organic, ever-unstable narrative.

In the case of Noble and Irvine, this results in works that they describe as "unutterably absurd, sexually graphic and loaded with scientific as well as 'new age' theories" — a natural output considering their respective influences. Noble cites interest in themes such as "the origins of man, Megalithic monuments, ancient civilizations, shamanism, psychedelia, cultural truth, skepticism, and spiritualism", and Irvine finds equal interest in "the exploration of the subconscious and the relationship with mind, sold, and body."

Madness unfolds from there, to be seen in the batch images below. Some of Noble and Irvine's solo works to follow.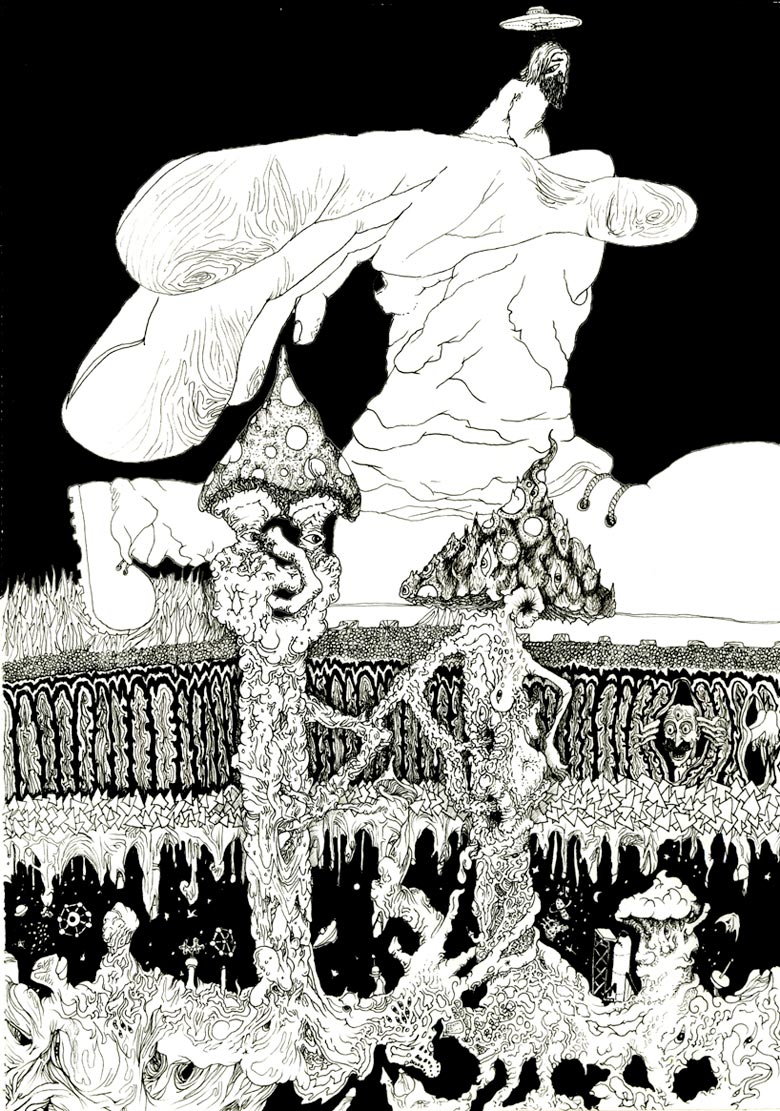 Kyle Noble & Jamie Irvine – Collaborative Works (cont'd)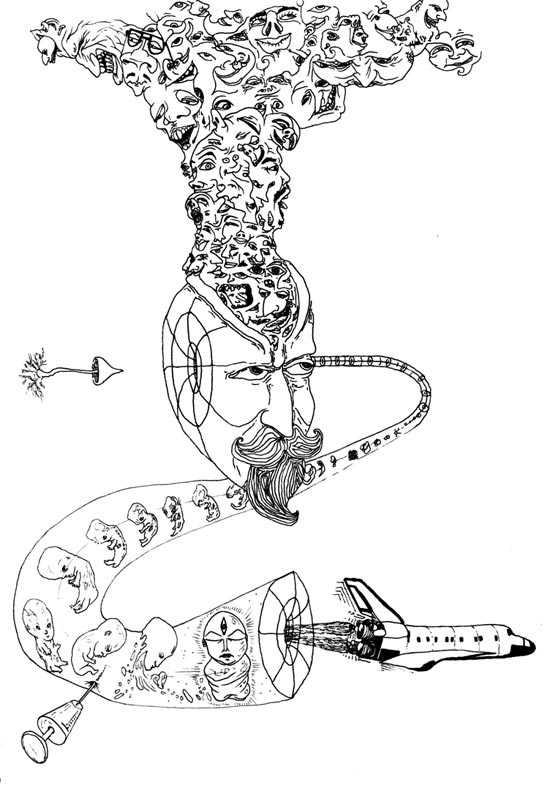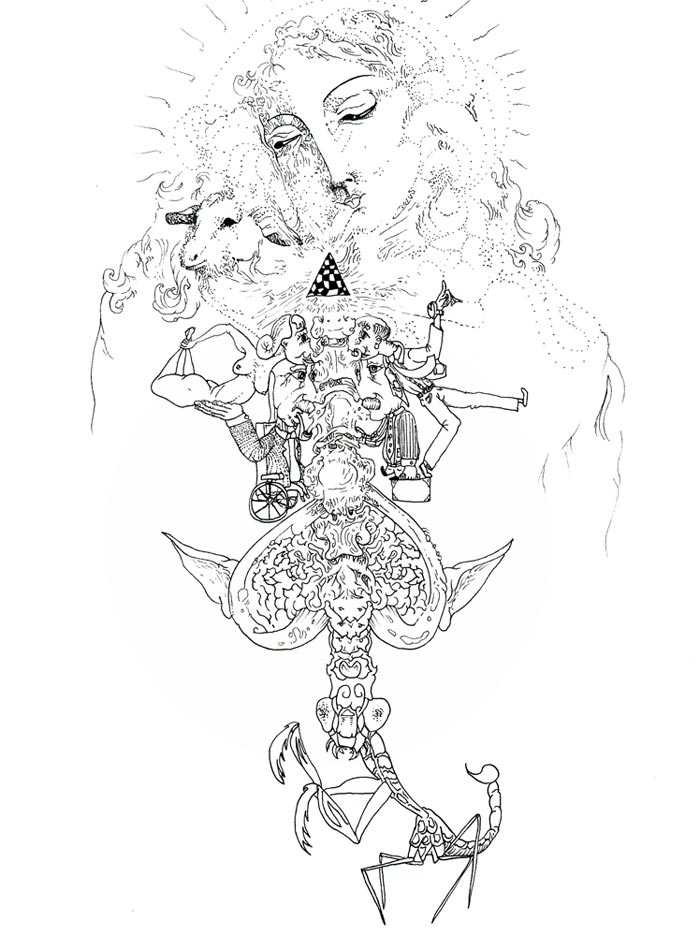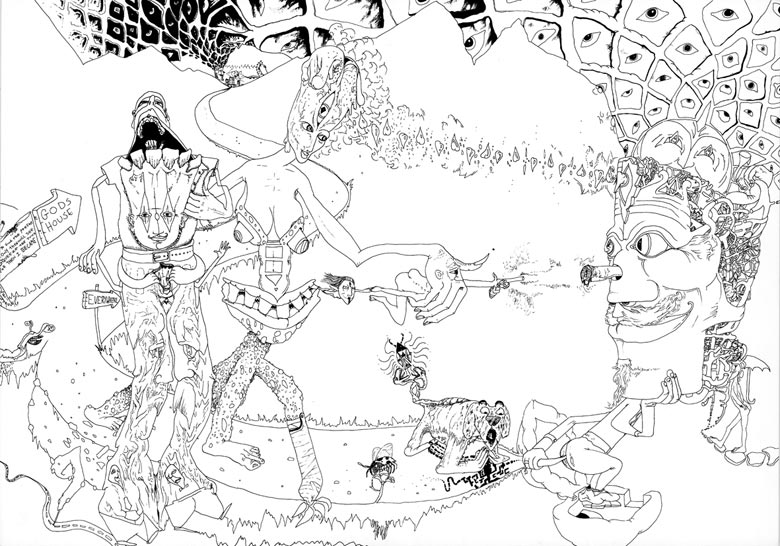 Kyle Noble
Jamie Irvine
Ω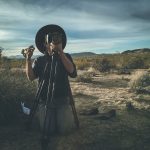 Vivian Hua 華婷婷 is a writer, filmmaker, and organizer. As the Executive Director of Northwest Film Forum in Seattle and Editor-in-Chief of the interdisciplinary arts publication, REDEFINE, much of her work unifies her metaphysical interests with her belief that art can positively transform the self and society. She regularly shares human-centered stories through her storytelling newsletter, RAMBLIN' WITH VEE! In 2020, she will [hopefully] begin production on a comedic Asian-American series entitled Reckless Spirits.
Ask Vivian about MARSHMALLOWS, cuz she's gross... and being tips for being frugal while nomading!