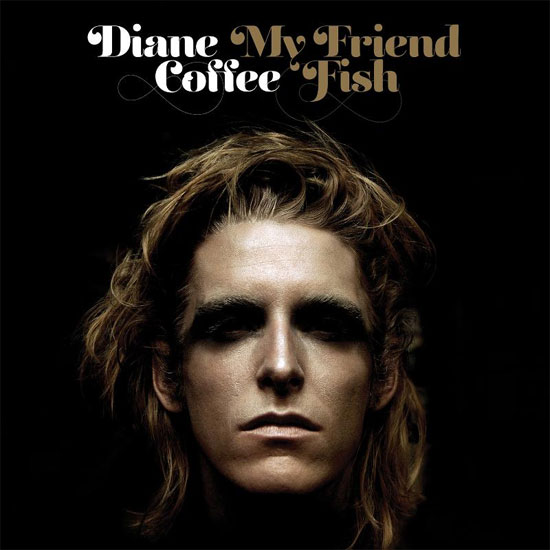 Diane Coffee
My Friend Fish
Western Vinyl (2013)
Capitalists would have you believe that you need a million dollars and a luxurious studio to create a masterpiece. They would hate the fact that Diane Coffee, the solo project of former child voice actor and drummer for Foxygen, Shaun Fleming, was able to record this psych/soul/gospel-infused gem with pots and pans and detuned guitars in his New York apartment in two weeks, while recovering from the flu.
It's possible, but it's also exceedingly difficult, which is why the widescreen, classic sensibilities on My Friend Fish come as such a refreshing surprise. It's all about the details, like the tasty phased organ on "New Years" or the chorus of layered vocals on "When It's Known". These details are helped out, no doubt, from a childhood immersed in "the four Bs": The Beatles, The Beach Boys, David Bowie and Bill Withers. Yet Fleming gives the classics a modern flair, being equally inspired by Sufjan Stevens, Feist and Bon Iver – and what we're left with is a classic soul record, infused with garage rock rave-ups ("New Years"), rockabilly romance ("All The Young Girls"), doo-wop ("Green") and Nashville twang ("Never Lonely"), that stands up among the giants. Fans of modern-day revivalists like Beach House or the fuzz rock of Ty Segall will drool.
Even with the greatest instincts on Earth, and the fanciest Pro Tools rig, you can't make a great record if you can't play or sing. Fleming plays at least six instruments fluently on My Friend Fish, as he plays nearly every note on this record. That fact alone is worthy of attention and support, but My Friend Fish is a great record regardless of anecdotal information.
There seems to be a trend of drummers make excellent soul records, with the recent triumph of Father John Misty. Bands, you better be paying your skinthumpers well, or you're all going to be left with drum machines, and we'll all be stuck in the '80s again. Shaun Fleming left the concrete jungle of New York City for the greener pastures of Indiana not long after recording this record, so it's not likely to be repeated. It stands alone as an outstanding document of an interesting period in a young and talented musician's life. Don't miss out.
Ω