Kraftwerk's 1974 album,
Autobahn
, was inspired by the feeling of traveling freely along the open German motorways it was named after. Forty years later, a different driving journey serves as a guiding force behind Brian Reitzell's debut album,
Auto Music
: Reitzell's commute to and from work in Los Angeles. Its
motorik
kinship with other Krautrock greats is keenly present on tracks like "Auto Music 1", echoing as it does Can's formative free-form instrumentation and the metronomic pulse of Neu!. In that sense, the song and album's influences feel expertly curated–which isn't surprising, given that Reitzell is the same man who is responsible for the Jesus and Mary Chain's "Just Like Honey" playing over the closing scene in Sofia Coppola's
Lost in Translation
–as well as getting My Bloody Valentine's Kevin Shields to contribute to that film's soundtrack after a long spell out of the spotlight.
As he explained recently in an interview with The New York Times Style Magazine, Brian Reitzell arrived at his current position of being a music supervisor and composer (or "music conceptualist", as he considers himself) by way of his previous stint serving as the drummer for long-running California rock band Redd Kross during the 1990s. It was during his time in the band that he met Sofia Coppola, who sought him out to help put together the soundtrack for her first full-length film, The Virgin Suicides. He ended up pulling double duty by working with Air to compose and perform the score for the film as well. Since then, he has been at the helm for the soundtracks to almost all of Coppola's films, among others, making a name for himself in very individualistic ways.
Soundtracks of Our Lives: Early Curations
Based on the bleak Jeffrey Eugenides novel set in suburban Detroit in the mid-1970s, Coppola's The Virgin Suicides (1999) called for a soundtrack of soft-ish hits from bands of the era. Reitzell delivered with an assemblage featuring the likes of Heart, 10CC, and Todd Rundgren. More subversively, Reitzell also slipped Nova Scotia's finest '90s indie rock band, Sloan, into the mix. Whether or not that placement brought the band significantly more attention in America, the choice was demonstrative of Reitzell's ability to understand the tastes of his audience, and also cultivate them, connecting the dots that they may not have connected on their own otherwise.
The Virgin Suicides (1999)

That keen sense of foresight would make itself even more apparent with Reitzell's work on the
Lost in Translation
(2003) soundtrack, which became a must-own among the 18-35 demographic when it was released in the summer of 2004. Where slapping "Sometimes" on the disc and calling it a day would have made enough people happy, Reitzell went above and beyond by getting Kevin Shields to contribute four original tracks, sparking a million speculative conversations among starved My Bloody Valentine fans. Without any specific time era constraints, Reitzell assembled a soundtrack that culled from a diverse range of artists (Death in Vegas, Squarepusher, and Phoenix long before they blew up), including a couple of pieces by Reitzell and Roger Joseph Manning, Jr., to create an ambience that ran symmetrical with the alternating poignancy and weightlessness of the film.
Looking down the tracklist, it doesn't seem like those fifteen songs on the Lost in Translation soundtrack should work as well together as they do, which is where credit is due to Reitzell. And if Coppola's next film, Marie Antoinette (2006), didn't live up to popular expectations, it surely had nothing to do with Reitzell's work on assembling the soundtrack, which brought fan-favorites from post punk and '80s greats like Gang of Four, New Order, and The Cure together with tracks by newer bands like The Radio Dept. When it came to the "score" side, another prescient choice was made in the contribution of a few pieces from pianist and composer Dustin O'Halloran, who continues to be increasingly acknowledged by his peers as one of the premiere post-classical musicians. Released that same year, the soundtrack for Marc Forster's film Stranger than Fiction (2006) laid heavily on Britt Daniel–both in the form of Spoon and in collaboration with Reitzell–but also managed to squeeze in a couple of classic '70s-era Brit songs of longing, from the Jam and Wreckless Eric.
Lost In Translation (2003)
BUY THIS SOUNDTRACK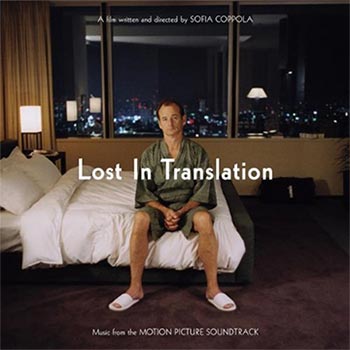 Marie Antoinette (2006)

---
The Stuff (Bad) Dreams Are Made Of: Recent Experimental Collaborations
Through the years, Reitzell has continued to be Coppola's go-to guy, with recent projects including The Bling Ring (2014); he has also overseen the soundtracks for indie films starring big-name leads like Shrink (2009) with Kevin Spacey and Beginners (2010) with Ewan McGregor. Recently, he has even gotten into the realm of video games with Red Faction: Armageddon and WATCH_DOGS. Overall, Reitzell's work on soundtracks has turned more toward the composing side–in particular, and perhaps surprisingly, in the horror milieu. In late 2007, the year following Marie Antoinette and Stranger than Fiction, the soundtrack for David Slade's vampire film 30 Days of Night (2007)–which is based on the graphic novel series by Steve Niles and Ben Templesmith–was released; it featured an eerie and jarring score of original music created by Reitzell.
30 Days of Night (2007)
BUY THIS SOUNDTRACK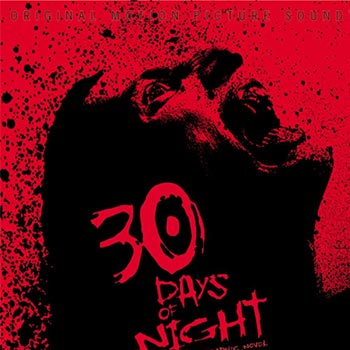 Red Riding Hood (2011)
BUY THIS SOUNDTRACK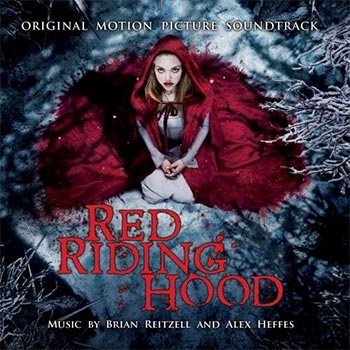 Regardless of whether it was ever part of Reitzell's intention, the
30 Days of Night
soundtrack seemed to lead from one nightmare-encouraging project to the next. Four years later, in addition to a collaboration with Anthony Gonzalez of M83 on "In Church", which capped the
Stranger Than Fiction
soundtrack, Reitzell also composed or collaborated with the award-winning British composer Alex Heffes on almost all of the music for the Leonardo DiCaprio-produced film,
Red Riding Hood
(2011). Naturally, though, the soundtrack also provided room to feature a few timely choice cuts from Fever Ray and the Big Pink.
Then, in 2013, Reitzell began creating the disturbing sonic backdrop for NBC's thriller television series Hannibal, which Grantland recently dubbed "TV's Creepiest Soundtrack". All the while, as he has experimented with the kinds of projects he produces music for, so too has he continually experimented with what he makes that music with. An avid collector of instruments of all kinds, Reitzell has a knack for seeing promise even in random noisemakers, such as the five-dollar bullroarer that he picked up off the Internet which was then incorporated into the season finale of Hannibal. He also has an eye for prized vintage synths and keyboards, drums, and other colorful gear–a nuanced palette that helps to give Auto Music its sun-bleached aura, its hum and propulsion.
---
Lost And Found Highway: An Expansive Solo Project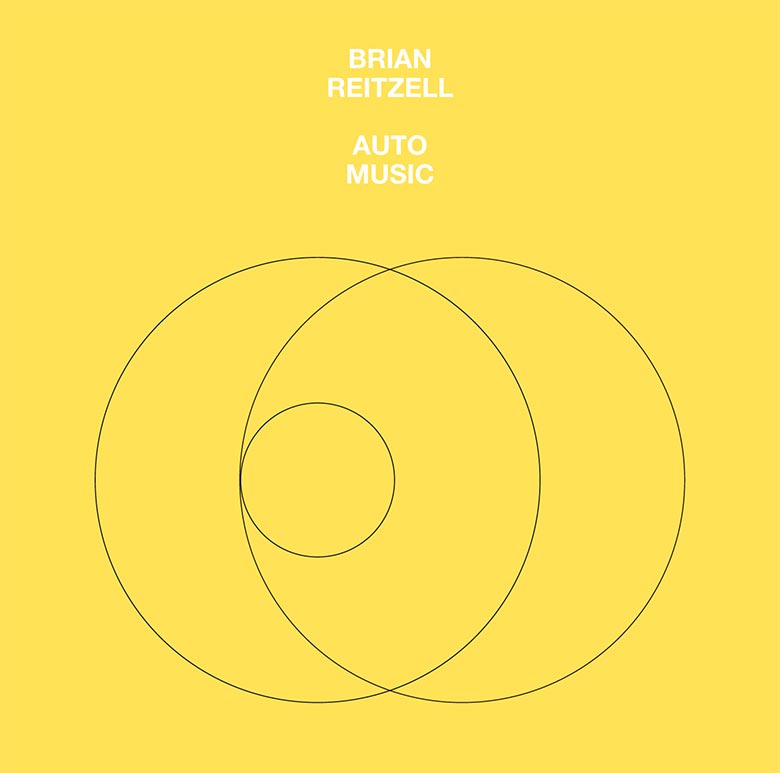 Around the time of Lost in Translation, Reitzell began slowly and steadily assembling Auto Music. Along its journey, the album brought on board a number of contributors, including frontmen like Kevin Shields ("Last Summer"), Jim James (chorused seven times over on "Ozu Choral"), and other, more behind-the-scenes operators, such as his colleague Roger Joseph Manning, Jr. The result is an organically unfolding collection of (mostly, save for the occasional use of voice) instrumentals that resembles more the work of a collective than the typically more tightly wound compositions of a lone artist. Despite it being his baby, and one that took a decade to gestate, Reitzell himself has expressed that he sees Auto Music as being not just a solo record, but a collaborative effort. The album exudes that loose sense of control. Though sonically sculpted and polished, and usually grounded by steady percussion, the melodies on Auto Music are allowed freedom to roam and swerve, build momentum and glide to a halt.
Discussing his creative process in an interview with NPR, Reitzell explained that when organizing the music for a film, he likes to pick music for scenes before they are shot, preferring to get a mood from reading the script alone. To get inspiration for Auto Music, he went in almost the other direction, selecting a variety of DVDs to play in his studio, which provided a visual theme to each song.
"Gaudi", for instance, was guided by Hiroshi Teshigahara's 1984 documentary on the architecture of Antoni Gaudí, whose dream-like vision during the turn of the 20th century came to define the singular look of Barcelona. Having perhaps a greater effect than any other architect on a single city in the modern age, Gaudi's Modernisme movement had a wide surreal streak running through it, from Barcelona's Sagrada Família cathedral to the Parc Güell, fluid rendered in stone. Teshigahara's documentary captured Gaudi's creations on film by allowing them speak for themselves, relying on visuals, not voice-overs, to tell the real story. In accord, Reitzell's "Gaudi" is appropriately minimal, representative rather than instructive, a fitting accompaniment to drifting through the inimitable Catalonia capital.
Antonio Gaudí (1984)

The Spirit of the Beehive (1973)

As though flipping through the "Spanish" section of the Criterion Collection, Reitzell also pulled Victor Erice's 1973 film, The Spirit of the Beehive. Erice's debut heavily cloaked its critiques of Franco's regime in symbolism; the tumult and upheaval of the Spanish Civil War battlefields were replaced by the inner life of a young girl and the dynamics of her disjointed family. The brief, circular "Beehive" is one of Auto Music's most soundtrack-like moments, akin to the interlude feel of Squarepusher's "Tommib", or Reitzell's own "Shibuya", from Lost in Translation. Watching Teshigahara's film and flipping back and forth between "Gaudi" and the film's actual audio, it's not unreasonable to find Reitzell's work a more agreeable accompaniment, at least by the standards of modern taste. Similarly, striking a tonal balance of spare melancholy and curiosity, one can easily imagine "Beehive" having a place in Erice's film. Reitzell is not just adept at arranging soundtracks for new films; he also has a knack for reimagining the music for old ones.
Auto Music is not just meant to float entirely in the background, however. The barreling "Ozu" and "Oskar" have shades of recent-era Mogwai, riding on steady swells of noise. "Auto Music 2" has a gentle lilt unique amongst an otherwise more mechanical-oriented vibe. "Last Summer," with Shields' guitar fingerprints all over it, is also an obvious standout.
Yet, instead of resting on Auto Music and soundtrack work alone, Reitzell has already announced his next plans: to work in Japan with Daniel Lopatin of Oneohtrix Point Never and then Yamantaka Eye of the Boredoms. The prospect of that is a promising combination of set and setting, as it is in such collaborations that Reitzell's own songwriting often feels most naturally at home.
Ω