Year four of REDEFINE's Unofficial SXSW 2014 parties finds us in Austin with some changes: one stage was whittled down to two, with unbelievably excellent results, and we brought in a new collaborator at XRAY.FM! The things that remained constant were the ~1,500 free beers from Dos Equis, good vibes, and tons of bands and friends hanging around all day at the 21-person University of Texas co-op, House of Commons! Here are some clips and photos of our favorite bands of the day, and massive thanks to all of the bands and attendees.
Listen to the original mixtape & press release promoting the show!
Portland's Sama Dams get the party started bright and early, at just 1:30pm. They were also kind enough to lend us backline for the entire day. Thanks, guys!
It's admittedly a bit strange to see Slow Magic perform in the light of day without the neon glow from the lights of his homemade mask, but he brought an eager younger crowd at just 2 in the afternoon. Wearing a butterfly-winged shawl she purchased at Austin last year, Holocene booker and Pure Potentiality co-promoter Gina Altamura looks on!
Animal Eyes continue the party with an eclectic set driven by multiple vocalists. As usual, they hung out at the house for the entire day, and we can't help but thank them for being as supportive as they are.
A crowd-pleasing favorite of the day was Tei Shi, who rolled up in her Wild Honey Pie-approved bee outfit and blew our minds with brand new interpretations on her recorded output, strong vocal loops and a capella moments, and a Beyonce cover of "No Angel".
Meanwhile, people were lounging about, celebrating multi-level, multidimensional awesomeness atop every surface.
And Shy Girls couldn't play this year, but they were in the haaaaaaus.
Desert Noises
Bringing a change of pace via some wholesome folk vibes were Utah's Desert Noises, who offered up a perfect segue into the similarly-aged and just-as-compelling Diane Coffee.
Diane Coffee
Easily one of the most dynamic acts of the day, Diane Coffee ran through a set of "psychedelic Motown" flawlessly. Apologies of embarrassment that one of their songs randomly played via the iPod's playlist while they were doing soundcheck! Woo!
Dodged a bullet as the iPod playlist nearly played a Gardens & Villa song before their set as well. As the darkness fell and they became bathed in neon lights, the band's intimate set was far too exciting to waste time on videography.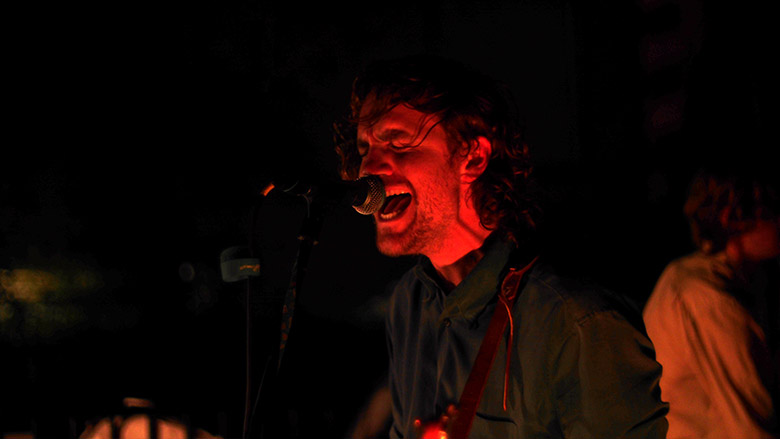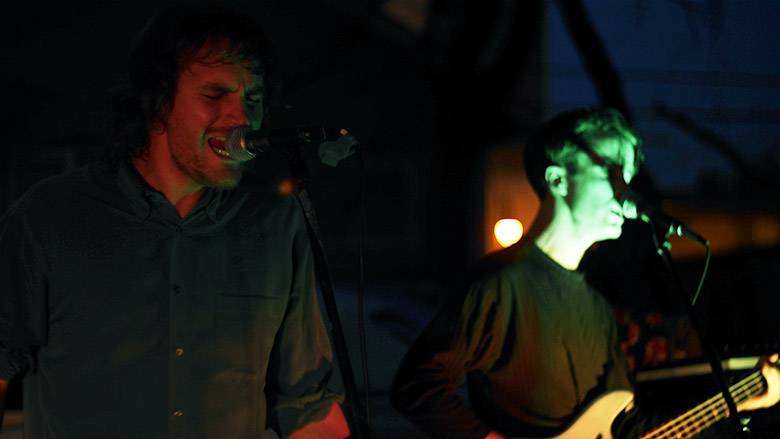 Portland's Aan slow it down a smidgen without losing the neons.
Magic Mouth's performance was definitely one of the major highlights in our four years of SXSW shows. The crowd was absolutely insane, dancing in a sweaty fury that only soulful music can conjur up. Seriously, watch the crowd freak out and be jealous if you weren't there to participate.
Touring a slew of brand new jams, Midday Veil went into dancier directions than usual, as this clip of "Lightning Grave" shows.
After a very friendly and smiley cop came because we were being too loud outside after the midnight curfew, Lily Taylor brought her set indoors to mellow out the night. By 2am, everyone was drunk on these brilliantly cascading visuals by Sean Miller. A perfect end to the day / beginning of the next, with some of the loudest cheering of the entire day.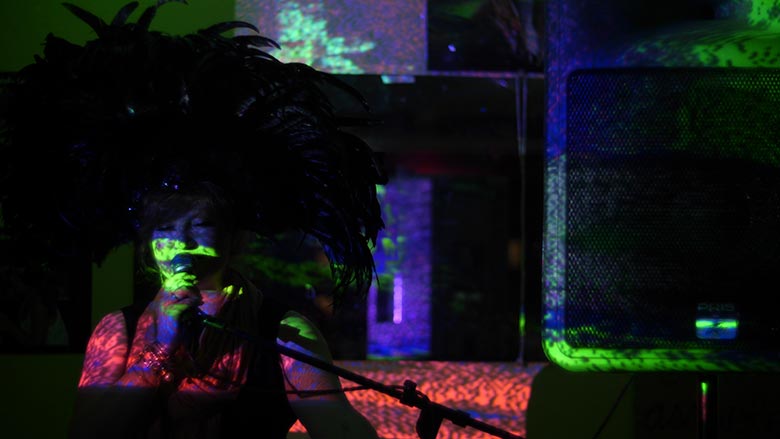 Thanks everyone! We look forward to seeing you at our SXSW 2015 party! <3
TRANSCENDING SOCIAL CONSTRUCTS ++ REVELING IN SHARED PARADIGMS
Ω