"Pop music shouldn't always get a bad rap," says
Top Pops!
, a recurring selection of indie pop highlights across a selection of styles, updated every month to keep you on your dancing, shaking toes.
+++ ALL TOP POPS! COLUMNS + ALL MUSIC COLUMNS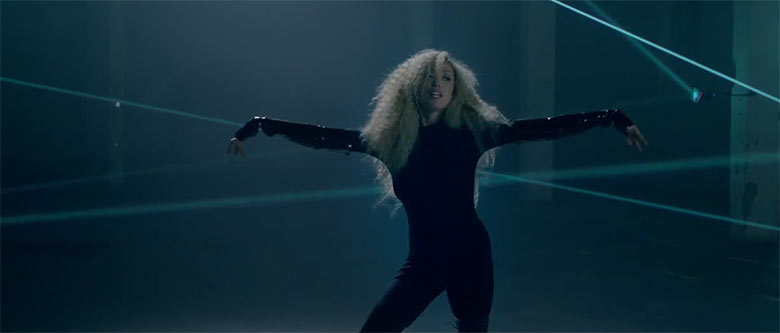 The Ting Tings – "Wrong Club"
The Ting Tings have returned in 2014 with this lyrically sassy number, available in its original as well as its slightly bass-funkier Club Mix. Their new album, Super Critical, comes out October 20th, and you can also view the video, which baths everything in laser lights and dance moves.
ODESZA – "Say My Name" (ft. Zyra)
From electronic duo ODESZA's upcoming full-length, In Return, comes this poppy number featuring vocals from Zyra (and additional chopped vocals by Madelyn Grant). The album comes out on Counter Records, an imprint of Ninja Tune, on September 9th.
synaesthete – "Parallels"
A Kate Bush-esque witchy vocal floats atop cavernous synths and deep rhythms in this track from UK musician synaesthete, which makes great use of space and tension. It may be one of the strongest tracks off of her Earth & Air EP, but the whole thing is worth a listen. Listen to it on Soundcloud.
Kilo Kish – "Locket"
There are a bit too many sultry R&B vocalists making similar music these days, and separating the good from the bad can be difficult. What makes this "Locket" by Kilo Kish memorable is the simple playfulness of this music video, as well as the way its slow groove somehow couches itself into your body and brain from its first beat. Her Across EP is out now on Kitsuné.
Love Inks – "Regular Lovers"
Austin's Love Inks find strength in subdued confidence and minimalism in this "Regular Lovers", off of their forthcoming record, Exi. Exi will be released on September 9th via Republic of Music, and apparently takes plenty of cues from the band's main inspiration, Yoko Ono.
Eyelid Kid – "Sleeps Well on Knives"
Back in April, we profiled a track by the purposely elusive Southern California band Eyelid Kid, and now they're back with a new track and a humorously public statement about their elusiveness. "Sleep Well on Knives", as implied by its soft and hard title, is full of contradictory themes of "love and pain, reward and sacrifice" — about "experiencing frustration with the constraints of time," according to the band's nameless frontman. Indeed, as their singles are causing a stir, they're choosing to refrain from using most social media or from disclosing their names.
S.O.S. Band – "Tell Me If You Still Care" (Vocal Acetate Mix)
And last, but not least, a throwback track from S.O.S. Band, for no particular reason other than its inherently smooth and sensual greatness (nevermind this terrible Soundcloud thumbnail).
Ω