Using the multi-venue model to spread musicians, films, art, and "innovation" throughout Brookyln, one might argue that
Northside Festival
is one of the most exciting festivals currently running in the United States. As it expands every year, it has yet to compromise its musical lineup and is absolutely diving into fascinating interdisciplinary territories. This quick-look guide and playlist offer you a glimpse into the best catches of the weekend, in the humble opinions of our NYC writers.
Reviews by Ian King and Judy Nelson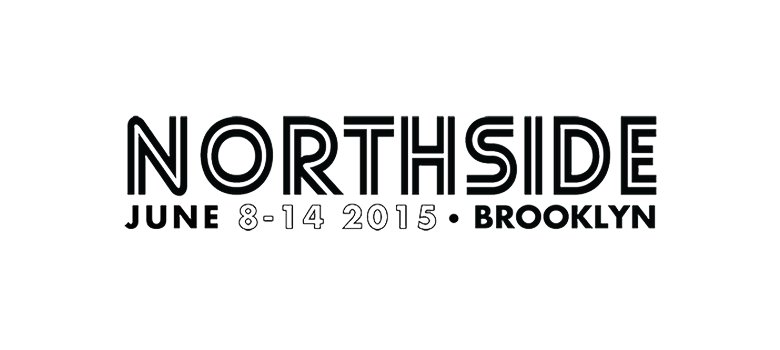 Northside Festival Compilation
---
THURSDAY – JUNE 11, 2015
Guerilla Toss
Maybe it just looks this way from the outside, but in recent years, Boston seems to be producing more compelling, inventive bands than it has in a while. Art-funk demolition crew Guerilla Toss have been around for a little while now, but they keep getting better, as witnessed by the hallucinogenic skronk party of their Smack The Brick EP from last November. – Ian King
Thursday, June 11th 2015, 10:00pm @ Palisades
Jacco Gardner
Growing up in the town of Zwaag in the Netherlands, Jacco Gardner became a psychedelic rock convert in his early teens after seeing a documentary about Syd Barrett on television and then subsequently borrowing Pink Floyd records from his friend's father. His latest album, Hypnophobia, glows with the same paisley revisionism as Dungen's finest hour, Ta Det Lugnt; uncannily reminiscent of a past era, but still unmistakably a product of this one. – Ian King
Thursday, June 11th 2015, 8:00pm @ Rough Trade
Fort Lean
Upbeat Brooklyn pop band Fort Lean released their self-titled debut in 2011, and have continued to release singles and EPs successively. The band exudes energy and vibrancy — the kind that launches bands to the bigger stages. These guys would have fit in perfectly in the late '90s – so if you're nostalgic for that era, this is your moment. – Judy Nelson
Thursday, June 11th 2015, 9:30 pm @ Cameo Gallery
The Spook School
Edinburgh, Scotland based band The Spook School made the cross-Atlantic trek to join the Northside line up this year for the first time, and we are lucky to have them. The female fronted pop band has a retro pop throwback sound that will surely inspire dancing in Brooklyn this weekend. – Judy Nelson
Thursday June 11th 2015 at 10 pm @ Alphaville
FRIDAY – JUNE 12, 2015
Violent Bullshit
"What we lack in talent, we make up for in age", goes the slogan on Violent Bullshit's Bandcamp page, which gives a pretty decent idea of where they are coming from. Something of a meta hardcore ensemble featuring guitarist Andrew Reuland of Les Savy Fav, singer Jayson Green of Panthers (and others), and other such illustrious members, Violent Bullshit keep it short and aggro on their latest, Age of Quarrel II by Amon Düül III. – Ian King
Friday, June 12th 2015, 9:15pm @ The Grand Victory
Rhye
Rhye stepped in at the right moment in musical time and gave the world something that they needed: R&B electronic pop which sounds like an more modern version of Sade. Rhye's debut album, Woman, was released in 2013; it was brought to my attention later than it should have, but once it got its hooks in, it never let go. The brilliantly divine collaboration between producers Mike Milosh and Robin Braun is something not to be missed live. – Judy Nelson
Friday June 12th 2015, 7:45 pm at 50 Kent Avenue
Ex Hex
With the wave of recent girl bands still surging, Ex Hex came in at the right time and capitalized on the moment. They have just the perfect mix of retro-Joan Jett throwback guitar licks and modern indie appeal to rise to the top of the current femrock movement. All of the songs on their 2014 debut Rips are solid; "Hot and Cold" is an especially fun highlight, and "Radio On" is a wonderfully subtle callback to the Modern Lovers and the '80s music of which heavily reference. – Judy Nelson
Friday June 12th, 2015 at 10:30 pm @ Music Hall of Williamsburg
Majical Cloudz
Since Majical Cloudz released their debut album, Impersonator, two years ago, Devon Welsh and Matthew Otto have brought their less-is-more catharsis to a variety of audiences, including a five-week tour last fall opening for Lorde, about which Welsh wrote on the band's site, "We were never booed or heckled (although if we had been I would have understood)." Surely that observation speaks to the openhearted, communicative power that Majical Cloudz project with Welsh's impassioned, resonant voice and Otto's mood-setting synth and sample backdrops.
Friday, June 12th 2015, 7:00pm @ 50 Kent Avenue
SATURDAY – JUNE 13, 2015
Jefre Cantu-Ledesma
Jefre Cantu-Ledesma has been a craftsman of soothing and jarring fog-bound ambience since at least as far back as the mid '90s when he helped found San Francisco's form-defying Tarentel. His body of work at this point is almost overwhelming in size and scattered across a dozens of projects and labels, but a fine place to start digging in is this year's A Year With 13 Moons, which was recently released Mexican Summer. – Ian King
Saturday, June 13th, 2015, 9:15pm @ Aviv
DOOMSQUAD
Toronto's sibling band DOOMSQUAD apparently got their start as an impromptu jokey opening act at a café gig, pretending to be an upbeat Christian folk group whose name served as the punchline. Five years later, Allie, Jaclyn, and Trevor Blumas are now making seriously fun acid dance jams that sometimes recall early !!! with a healthy shot of hippie positivity and fiery shamanistic vocals. – Ian King
Saturday, June 13th, 2015, 11:00pm @ Rough Trade
Nude Beach
Early summer is always to best time to dust off your fuzzy guitar records and sit outside on the porch (or stoop). Nude Beach are fodder for that. If you squint enough, you'll think you're at a Big Star or Replacements reunion show. Apparently, they got their start playing at any BBQ or house party that would have them, which sounds about perfect. Enjoy the sentimental throwback at a venue that is the hipster capital of the world — or at least, of Brooklyn. – Judy Nelson
Saturday June 13th, 2015 at 10:30 pm @ Union Pool
SUNDAY – JUNE 14, 2015
Blanck Mass
When he's not busy being half of the monolithic techno-noise duo Fuck Buttons, Benjamin John Power makes music under the alias Blanck Mass. His new album, Dumb Flesh, is a bracing rush of corroding rave music that's a more physical experience than Blanck Mass' debut, though no less cerebral for it. – Ian King
Sunday, June 14th, 2015, 7:00pm @ Warsaw
PC Worship
PC Worship is a fragmented collective, begun as a home-recording project by guitarist/vocalist/producer Justin Frye, who make fragmented avant-grunge and discordant drone-punk. Rock music as fantastically shambolic as that on their new album, Social Rust, could only be made by the kind of jazz majors and formally educated musicians that now fill out the band's newly firm lineup. – Ian King
Sunday, June 14th, 2015, 8:00pm @ Rough Trade
Shilpa Ray
New York's version of Lucinda Williams – deep, entrancing voice with the lyrical chops to back it up. Her bio says that she is "a wailing, fire breathing Cyclops" and I don't doubt that for a minute. She's an artist that you can tell by listening to just one record song that she puts on a fantastic live show. Her first full-length on Northern Spy Records, Last Year's Savage, came out earlier this year. – Judy Nelson
Sunday June 14th, 2015 9 pm @ Rough Trade
Pink Mexico
Pink Mexico is exciting, because their riff on '90s alternative rock seems most authentic. They list their genre as "Grunge Kenny Loggins" and really, is there anything better than that? Anything that owns up to being "grunge" is a-okay in my book. They just released a 7″ vinyl split with Sun Like Drugs, and their debut album was actually release on cassette! Grunge Kenny Loggins, indeed. – Judy Nelson
Sunday June 14th 2015 7:30 pm @ Cameo Gallery
Ω