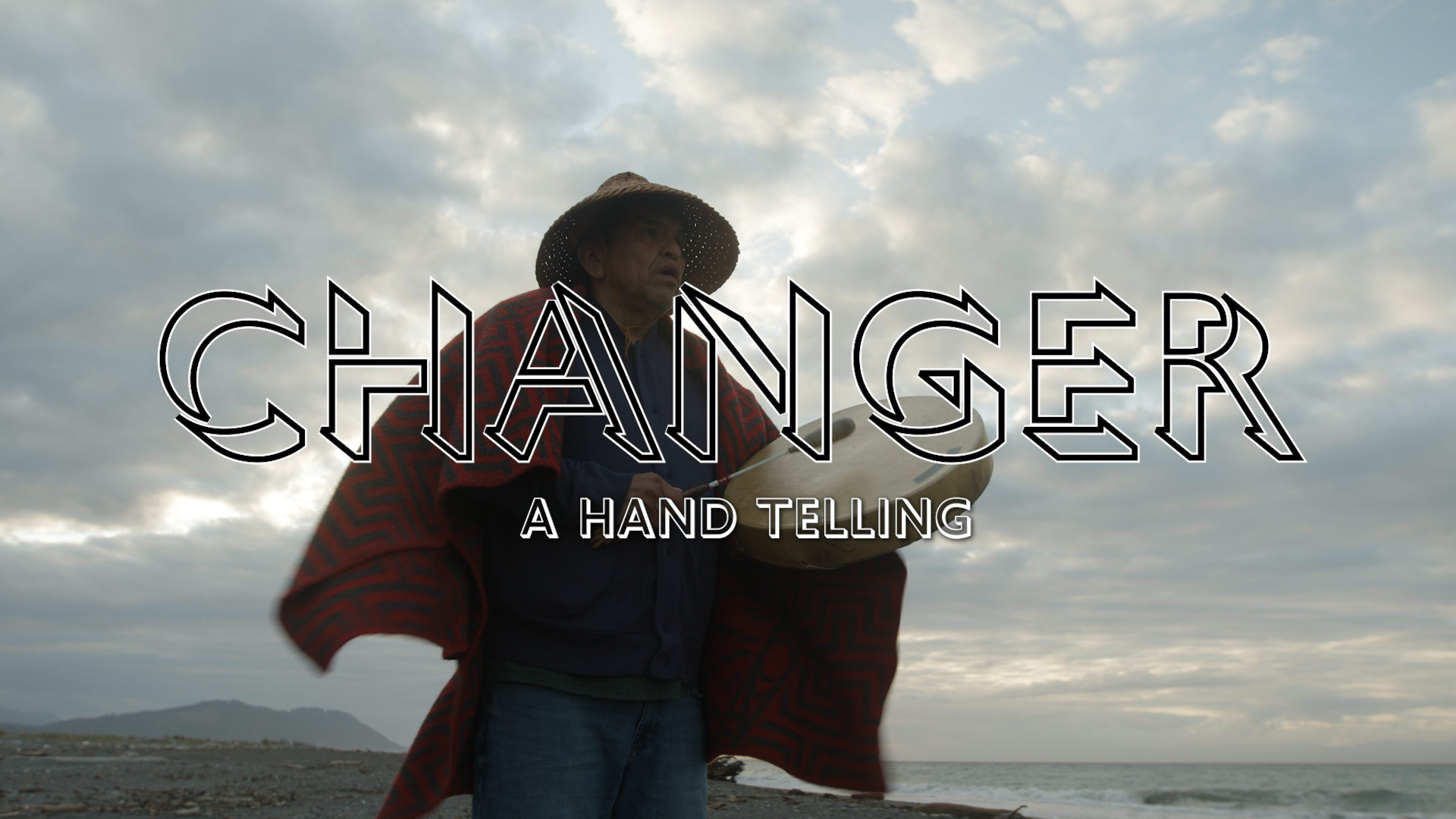 A project unlike any other,
Changer: A Hand Telling
, is a shapeshifter which has taken on many forms. First conceptualized by Native artists
Fern Naomi Renville
(Sisseton Wahpeton Oyate) and
Roger Fernandes
(Lower Elwha S'Klallam, Makah) as a theater play for
Sound Theatre Company
in Seattle,
Changer
was disrupted by the COVID-19 pandemic. The stage show was canceled in 2020, and out of necessity, the project transformed into a dynamic audio play.
Upon its release, the audio play caught the attention of Deaf director
Howie Seago
, who worked with his son, filmmaker
Kyle Seago
, Native filmmaker
Raven Two Feathers
, Renville, and Fernandes, to expand the audio play into a dazzling visual work.
Changer
was filmed on the traditional lands of the Lower Elwha s'Klallam Tribe and features two Deaf Native lead actors who play three vastly different characters apiece. The film uses creative camerawork, clever editing, and plenty of humor to retell mythic stories central to Coast Salish tribes, while showcasing difficulties related to sovereignty which tribes continue to face today.
Editor's Note: The following interview was conducted over Zoom with Native playwright Fern Naomi Renville and Deaf film director Howie Seago, creators of Changer: A Hand Telling. All of Renville's responses are shared as they were verbally spoken. Seago signed his responses in American Sign Language (ASL); the quotes featured in this article were the spoken words as translated by the interpreter.
A Natural Evolution of Creative Forms
"When we all went into lockdown, I kind of was in shock and a state of grief for not being able to take this to the stage, and the cast… we were all rehearsed and ready. A beautiful set had been designed, and it was just ready to happen…" Renville recalls. "After a couple of weeks of being in shock, we started to talk about maybe we could turn it into an audio, and that gave me something to focus on and live for in lockdown."
Renville and Fernandes continued to work with Sound Theatre Company, who provided the equipment to the actors, who each recorded their parts separately. The audio play became a lockdown production, and Renville was especially proud of a first-time child actor, Max Willis, who voiced a S'Klallam grandchild named Johnny Burns. Willis worked through a complex process with patience and grace.
"The last few years have been very hard for Native people and Native communities, and I wanted for us to create a world that would be pleasurable and happy for the cast and characters to live in for a while, and that it would be a light-hearted look at a future that we can hope for… " explains Renville. "It was a really beautiful shift from the dream that I wanted to the dream that we made happen out of this really intense, scary, lonely time."
Howie Seago's eventual involvement is somethng Renville credits less to herself and more with "the fortunes." After the audio play was released, it came into contact with Howie and his team.
"That's when," Renville shares, "it's kind of like our baby left home and started making art with other artists…"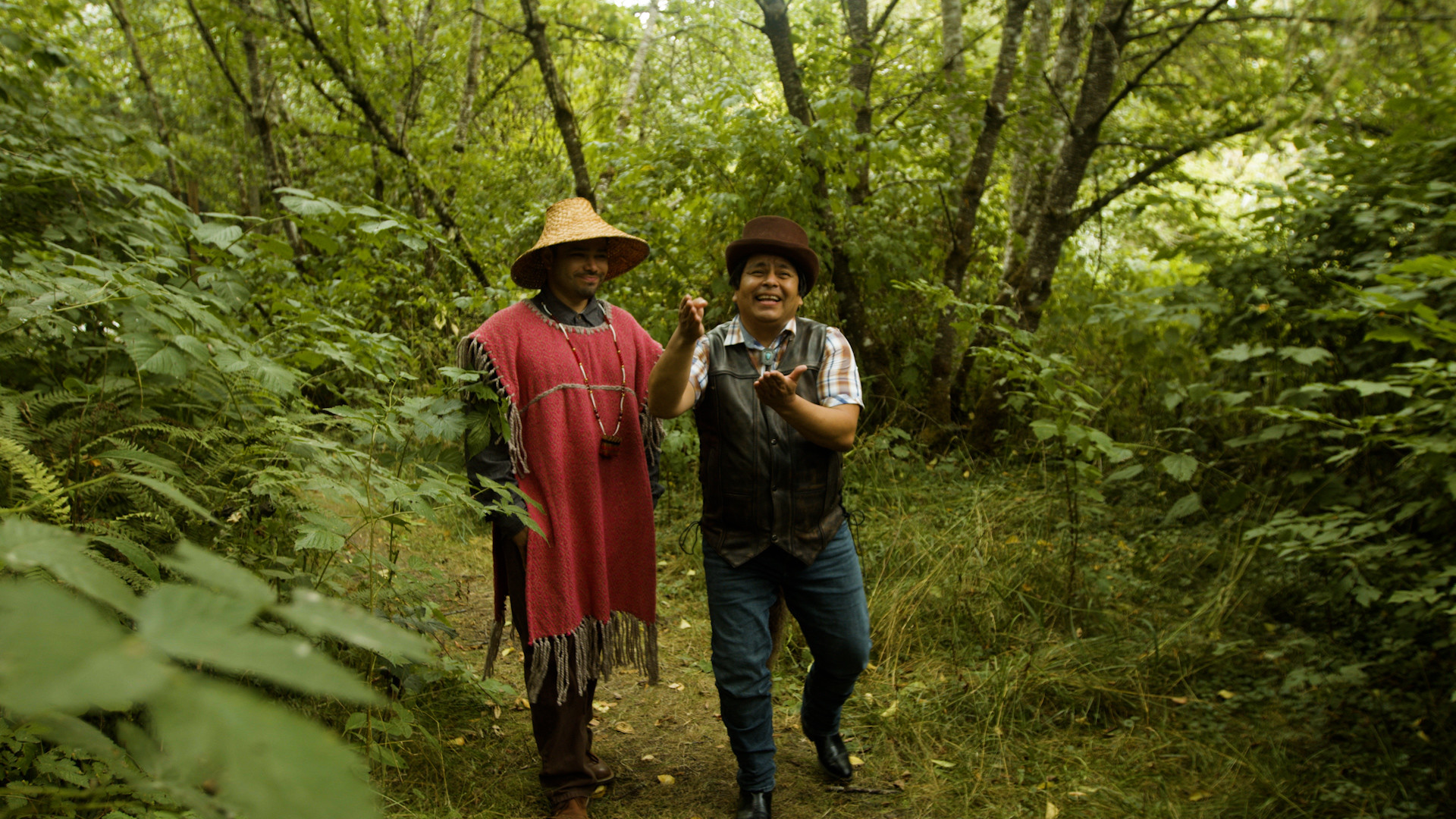 A Multifaceted Experience of Characters
Teresa Thurman, Founder and Co-Artistic Director of Sound Theatre Company, asked Seago to help the production find two hearing interpreters who could interpret the audio play into filmic form. Seago's immediate reaction was one of skepticism; he felt that watching two interpreters communicate on-screen for an hour would be highly unengaging.
In a Zoom interview with REDEFINE, Seago shares through an interpreter that, "I just thought it would be so boring, people would be snoozing in their seats. I said that to them, and then it was, 'Why not find deaf actors who can all come around and tell the story together? Not just acting, but just telling the story together?'"
Eventually, they collectively settled on two Deaf actors playing two Deaf characters, which Seago felt was a much more entertaining proposition. The first actor, G. Christian Vasquez, was easy to find; Seago already knew him. Vazquez plays the roles of: Changer, the creator who is also known as Duk-we-balhlx; Sonny "Pop-Pop" Burns, a S'Klallam elder; and Officer Dunstead, a sympathetic figure familiar with treaty rights.
"It was really hard to find a [second] Deaf signer with some experience in acting, so that was quite the search…" says Seago. Around the same time, Seago, who is white, was introduced to a Deaf Native American consultant, Dr. Melanie McKay-Cody (Cherokee), who was able to assist the film team with accuracy related to culturally-appropriate artistic sign language.
"When we got her on board, she knew of a deaf man[, Roberto Sandoval,] who was a Native American man down in LA," Seago explains. "We interviewed him, and we liked him, and we picked him for the role."
Like Vasquez, Sandoval plays three roles in Changer: A Hand Telling: Coyote, the mythical trickster; Johnny Burns, the grandson of Sonny; and Sandi Jackson, a disgruntled white woman who is angry about Indians being on her land. Seago highlights that Sandoval is especially skilled in "visual vernacular" — signed shorthand as "VV" — which is a physical theater technique often performed by Deaf artists. Visual vernacular frequently incorporates elements of poetry, mime, facial gestures, and strong movements to communicate the visual world in more complexity.
Thus, in each frame of the film, Vasquez and Sandoval form a fascinating pair of interacting characters, due to their differing styles. Changer and Coyote are the first pair to be on-screen together, and as two mythic characters, they speak about one another's reputations and habits across expansive time. More rooted to the human experience, Sonny and his father Johnny share lessons and stories which have been handed down through generations, while Officer Dunstead and Sandi Jackson gently spar over Native rights as non-Natives. Throughout, the actors' wardrobe changes and distinct ways of inhabiting their characters allow for clarity in storytelling, even when multiple pairs may be in conversation with one another at once.

Director Howie Seago offers a summary of "Visual Vernacular," with the assistance of interpreter Lindsay Goodman.
Communication Through a Diversity of Styles
Under the guidance of McKay-Cody as a consultant, the film team set out to be creative with their use of sign language. When asked to describe how different kinds were incorporated throughout the film, Seago shares that the cultural signs "are going to be the signs used by the Native Americans. They have their own history of sign language within their communities."
Over Zoom, Seago offers examples of signs which might be different between ASL and Native sign language. One he offers is the sign for "coyote," which in ASL, looks like one is using all five fingers to pull out a long snout.
"[The Native American] sign is like this, from the head, kind of like the two ears from the head," Seago shares, while making the motion similar to a peace sign moving forward from the top of the head.
Another example was the film's combining of words and names. Because Coyote's reputation is one of a trickster, Coyote's name was signed as "trickster" early in the film; as it went on, both "coyote" and "trickster" were shrunk down together and signed quickly, almost as if they were a compound word or motion. The sign for Changer was similarly created out of multiple signs: the ASL signs for "change," "earth," and "moon" — all of which are globe-like in shape. Furthermore, because Changer is called numerous names throughout the story, such as Duk-we-balhlx, a series of signs were developed which were visually related to one another but still allowed for variation.
With so many creative boundaries being pushed throughout Changer: A Hand Telling, clarity of communication was of the utmost importance to Seago. ASL signs were used to offer support when needed, though they were sometimes made more artistic to create additional flourish. Furthermore, though the entire film is in sign language, it also features dialogue from the audio play and captions, which concretize some of the more artistic sign language into readable English language.
"If someone asks a Deaf person, 'What impacts you most about this [film]?' They're going to say the clear signing," shares Seago. "That's the biggest comment that I got — that I get so often from both this story and stage play directing… I am so strict about making sure the sign is clear. If signing isn't clear, then why bother?"

Director Howie Seago offers examples of artistic sign language used in the film, with the assistance of interpreter Lindsay Goodman.
Changer: A Hand Telling contains narratives and myths which were hand-picked by Renville and Fernandes, because they are "all parts of being culturally-fluent in Coast Salish story." Circling back to the beginnings of this project — when it first transformed from a stage play to an audio play, and later to a film — what has never changed for Changer is its use of humor and playfulness to honor Coast Salish culture of the past and the present.
"I think Native people have always viewed humor as medicine, and it might be in part because, if you don't have a lot of things, you've always got your sense of humor. Nobody can take that away from us…" shares Renville. "Humor is not only a coping mechanism and a release of stress, but it's also a value. And I think that Native people believe very much in the value of coming together as laughter, as medicine, as bonding. We love to tell jokes. We tell them all day long."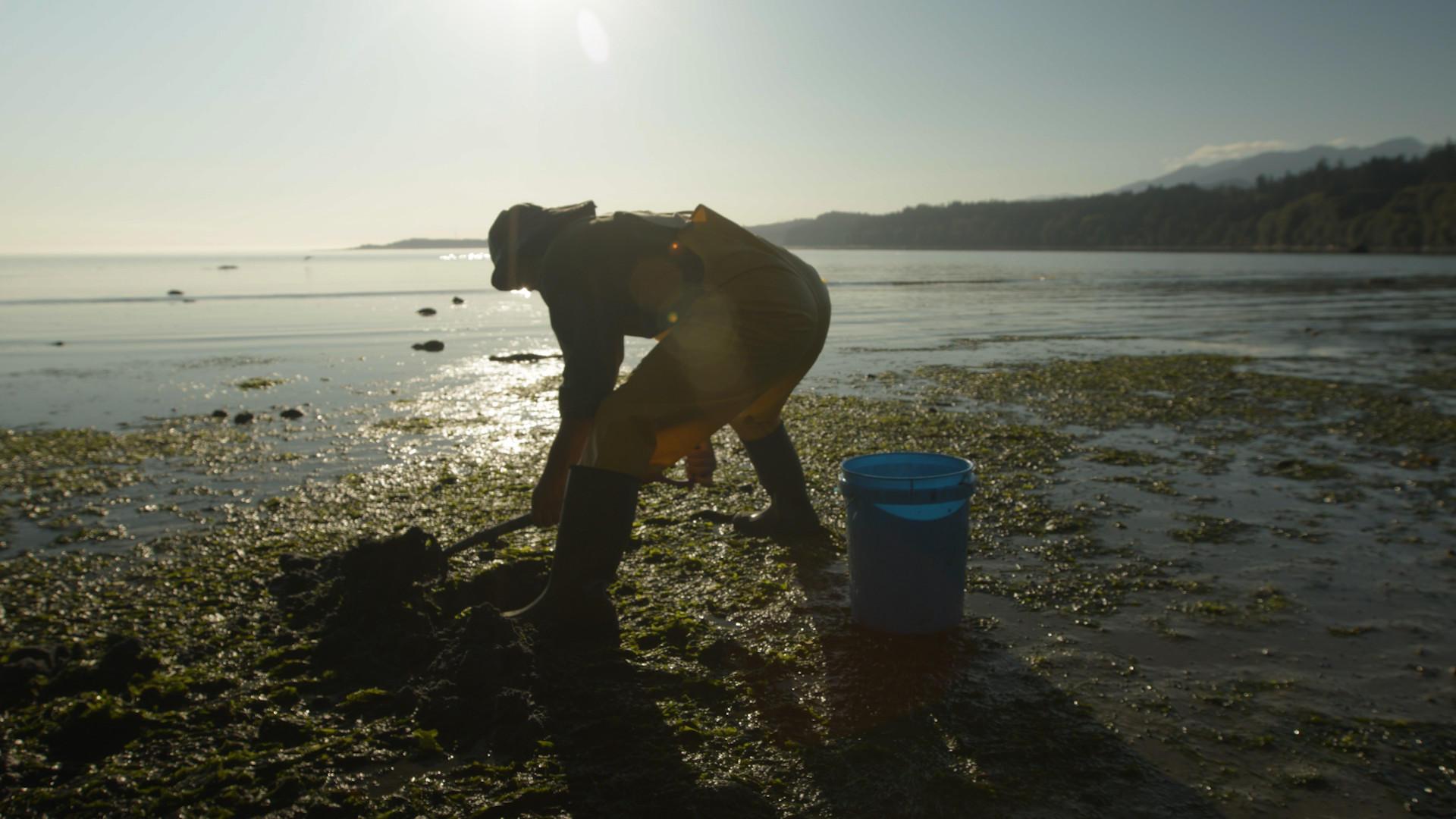 Changer: A Hand Telling
screens during Local Sightings Film Festival 2022. The in-person takes place at Northwest Film Forum in Seattle on September 17, and it can be streamed virtually from September 16-25.
Purchase tickets or RSVP here.
Ω