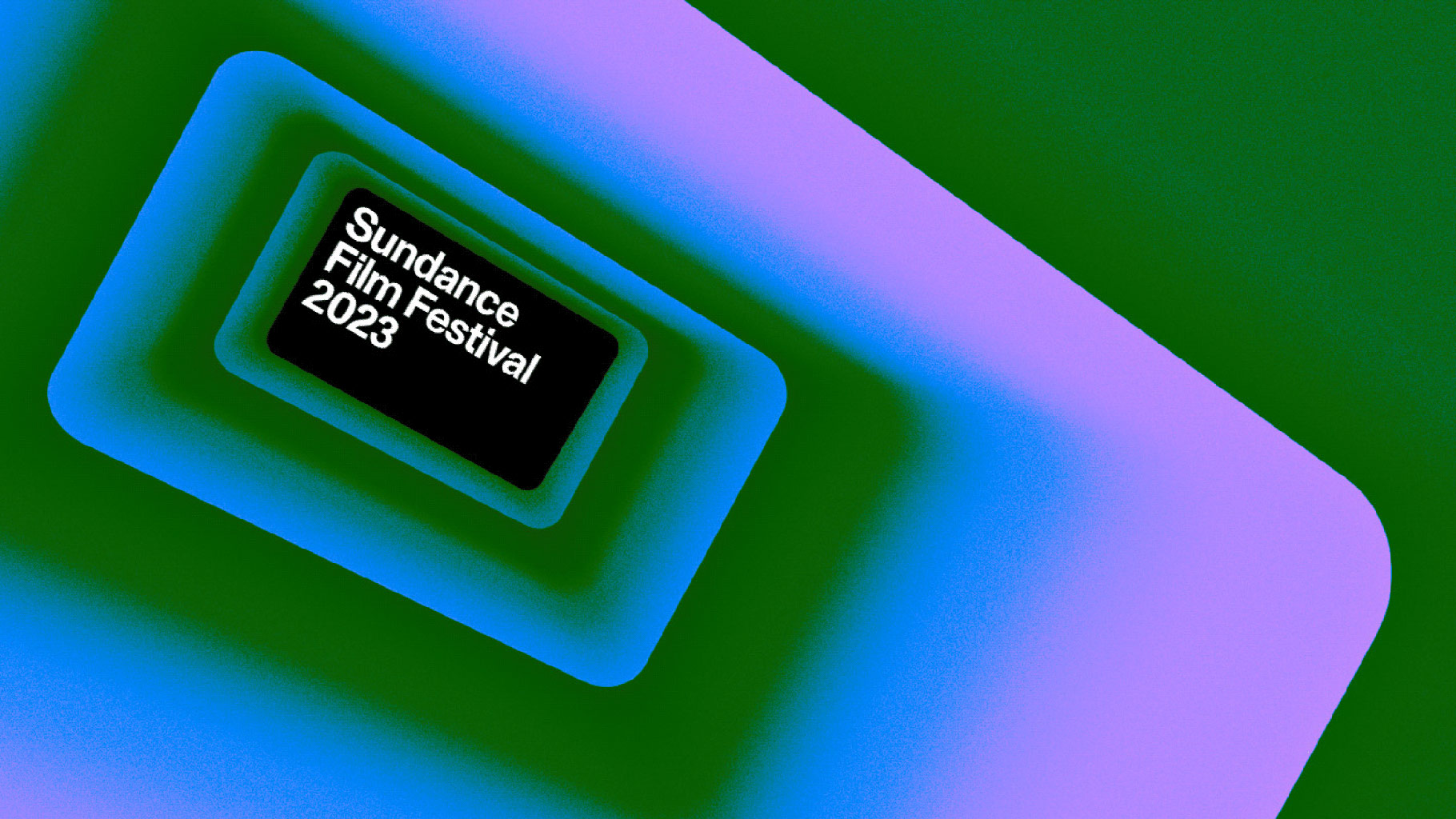 The 39th Annual
Sundance Film Festival 2023
returns virtually and in-person, with events taking place from January 19 to 29.
REDEFINE
presents a shortlist of feature films worthy of mention, due to the importance of their subject matter, their innovative presentation, or the emotions they conjure.
Feature Film Picks for Sundance Film Festival 2023
(Rebecca Landsberry-Baker [Muscogee Nation] & Joe Peeler, USA / Muskogee Nation, 2022)
Muscogee (Creek) Nation in modern-day Oklahoma was – during the opening moments of Bad Press – one of five federally-recognized Native American nations with explicit freedom of the press. When the National Council repeals its Free Press Act with a stroke of the pen in 2018, the local newspaper, Mvskoke Media, finds the integrity of their work in peril and their morale at an all time low. What had previously been free press becomes highly regulated by the Secretary of the Nation and Commerce; Mvskoke Media finds their articles monitored and edited to promote a positive view of the politicians in office.
That's when some members of the press, the National Council, and citizens begin to take matters into their own hands, suggesting new legislation and sending new candidates to office during the next round of elections. Bad Press sheds light on sovereign tribal governments, which often have been pressured into Constitutions and political structures that mirror that of the United States – complete with similar problems of corruption and intimidation.
(Matthieu Rytz, USA, 2022)
Deep Rising illuminates the very real challenges around powering a green energy revolution within a global economy that is still centered on resource extraction and over-consumption. Its main focus is on one of the latest "solutions" for attaining new rare metals for electric battery production: deep seabed mining.
Narrated by Jason Mamoa and directed by Matthieu Rytz, Deep Rising illuminates one of the key problems around ocean regulatory frameworks today: a global lack of infrastructure for regulation. The film centers much of its narrative on the United Nations and the mining startup, The Metals Company, which seems to believe that its existence is beneficial and ethical for the future of the green economy, because their type of mining picks metals up from the surface of the ocean rather than digs deep into the land. Still, the environmental impacts of such methods remain unknown.
Deep Rising is short on answers, but illuminates important questions around humanity's lack of knowledge around deep sea mining and its constant thirst for using more. Its most joyful moments feature alluring imagery of the strange and wonderful bioluminescent creatures of the deep.
(Babak Jalali, USA, 2022)
Stiltedly humorous in tone, Fremont is a modern black-and-white tale of Donya, an Afghan refugee who comes to the United States, where she turns from a translator for the American Army to a fortune cookie factory worker. Her experiences in the San Francisco Bay Area are extremely multicultural; she crosses paths with people from many walks of life, whether they be white Americans, Asian immigrants, or other Afghan refugees — but all seem to be defined by assimilation. Fremont isn't "ha-ha" funny, but it is delightfully curious in the way it finds humor in the bleakness, as many refugees likely do to survive.
Over the course of the film's hour-and-a-half duration, Donya's worldview is seen primarily through her interactions with other factory workers and managers, as well as the cringe-worthy therapist she begrudgingly sees in her desire to get sleeping pills. Life finally gets fun, though, when she is upgraded to the role of fortune-cookie-fortune writer, and her therapist increasingly seems to be the one that needs the help. There's a notable naturalistic quality to the whole performance; after all, Donya is played by Anaita Wali Zada, a real-life Afghan refugee.
(David Zonana, Mexico & Sweden, 2022)
An unexpectedly haunting portrait of a cadet's first year at Heroic Military College, Heroic shows the descent of young Luis, as he struggles to tolerate the brutality of military hazing due to the necessity to support his struggling family. Partially in Spanish and partially in the Uto-Aztecan language of Nahuatl, Heroic is unflinching in its portrayal of the twisted machismo which perverts militaries the world over. Some of its most memorable moments use surreal, nightmarish visions to show how Luis' grasp of reality slowly slips the more he witnesses and endures.
Writer-director David Zonana's second feature is expertly made; it prioritizes minimal, symmetrical cinematography by Carolina Costa, which truly highlights its setting; the film takes place in a mountainous region and on a campus with beautiful architecture, even despite the film's starkness.
(D. Smith, USA, 2022)
KOKOMO CITY is a raw, real, and intimate look into the lives of four Black transgender sex workers who generously allow the camera into their homes, so that they can authentically tell their stories in their full glory. The tenderness and intelligence of the women – many of whom have experienced difficulties but are unapologetic about the actions to survive – truly shines through.
Music industry veteran and first-time filmmaker D. Smith presents these stories with simultaneous grit and grace. In their beds, on their sofas, and in their bathtubs, the women candidly discuss everything from the types of people they like to date to those who have inflicted violence upon them; from the sexual preferences of their clients to their own lack of intimate desire for men, as a result of their work. KOKOMO CITY also shows the flipside; it follows Black men as they talk about homophobia in their communities or reveal their attraction towards transgender women. The complete picture, portrayed in rich black and white, is one that recognize the lives these women have lived, while dreaming towards the future lives they want to live.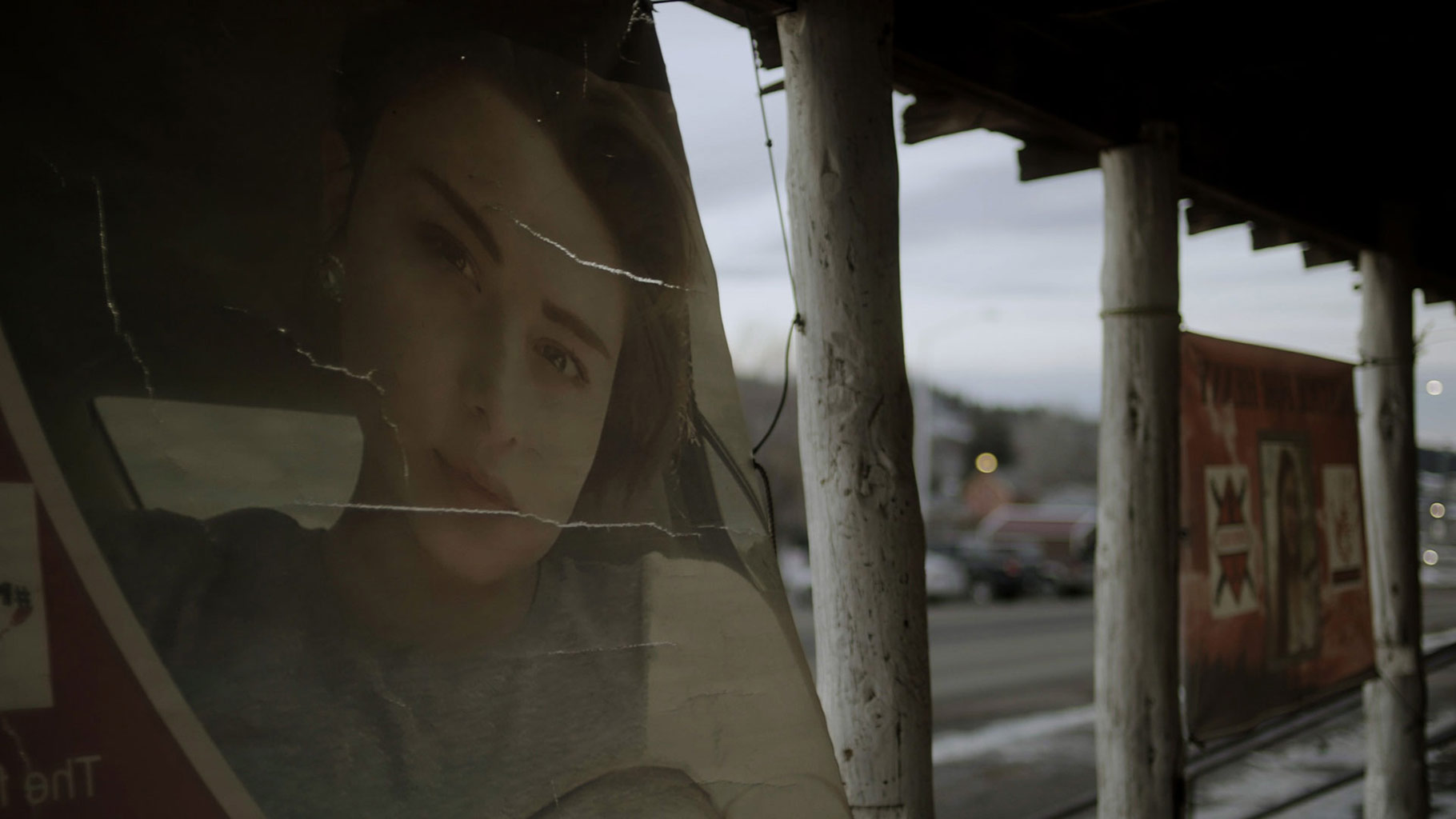 (Razelle Benally [Oglala Lakota/Diné] & Matthew Galkin, USA, Crow Nation, Northern Cheyenne Nation, 2022)
Taking place on the reservations of the Crow and Northern Cheyenne Nations — in modern-day Montana — Murder in Big Horn illuminates the very devastating and real problem of Missing and Murdered Indigenous Women (MMIW), which plagues Indian country today. The three-part docuseries, produced by Showtime, was presented in a two-and-a-half hour block during Sundance Film Festival 2023.
"When I was growing up on the Crow reservation, we never locked the doors. Nobody locked the doors," a woman says early on. "But the darkness that has happened in the last decade is this energy that's like a black cloud, a vapor. That energy just consumes you as an individual. Then, it consumes your family, until it consumes your whole tribe."
The series uplifts the frequently unsolved MMIW cases and showcases how a string of cases involving missing teen girls have especially ramped up the movement. Key failures cited include the ongoing oppression of Natives through colonization and the reservation system, as well as fundamental infrastructure issues – including a lack of jurisdiction for tribal police to intervene on their own lands, and the lack of willpower or resources from federal entities with jurisdiction, including the Bureau of Indian Affairs (BIA) and Federal Bureau of Investigation (FBI).
(Amanda Kim, USA, 2023)
The brilliant life of South Korean interdisciplinary artist Nam June Paik (1932-2006) is celebrated in all of its colorful and quirky wonder in Nam June Paik: Moon is the Oldest TV. Inspired by artists like Paik's good friend John Cage and his work with the experimental art collective Fluxus – which involved about 20 international artists and marked the first time Asians were included in such a global movement – Paik is recognized as one of the few Asian artists to make notable moves in the avant-garde universe starting as early as the 1950s, when he was living in Germany.
Narrated by actor Steven Yeun using writings from Paik about his own life and named after his 1965 artwork of the same title, Nam June Paik: Moon is the Oldest TV features interviews with notable artists, scholars, writers, gallerists, and family members, to craft a (purposely chaotic) portrait of Paik as he becomes politicized and pushes the boundaries of artful experimentation, especially through his use of film, video art, and video synthesizers.
One of the film's subjects describes Paik's work as the "bibimbap" of the arts, in terms of how it mixes together disciplines and knows no bounds. This proves an apt description, as the film playfully lays out how Paik has inspired – and continues to inspire – generations of creators.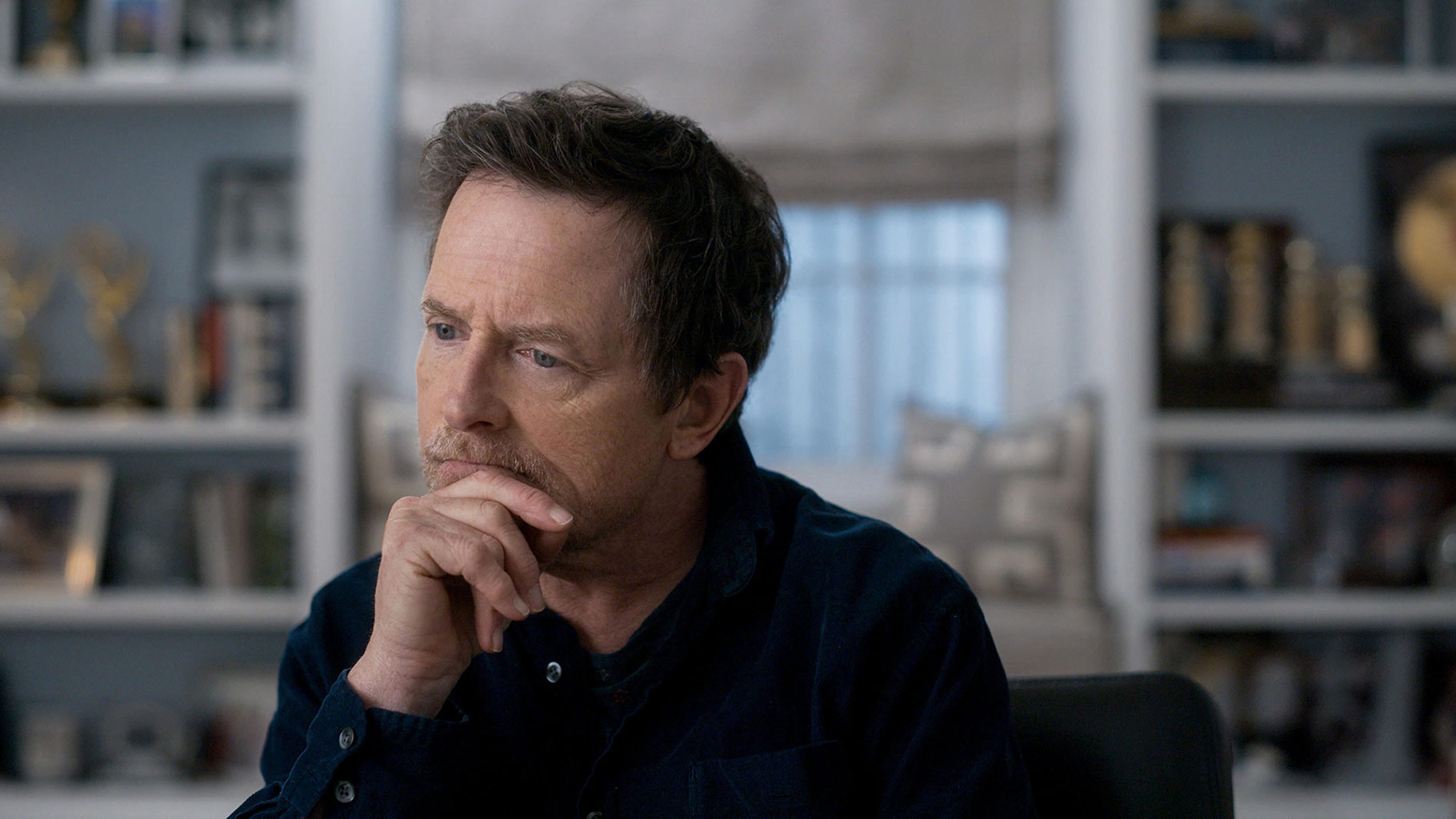 (Davis Guggenheim, USA, 2022)
An honest, upfront look at Michael J. Fox's film career and his evolving relationship to his Parkinson's Disease, Still: A Michael J. Fox Movie, incorporates clips from throughout Fox's entire career and parallels them with events from his real life. Creatively-edited, playfully-written, and remarkably poignant, the film shows off the charming and challenging moments which led him to where he is today. These include his initial move from Canada to Los Angeles when he was only 16, his early roles on the sitcom Family Ties and in the Back to the Future trilogy, and the years he worked while trying to mask the symptoms of his Parkinson's Disease.
In the years since his diagnosis at age 29, Fox has learned to prioritize his family, understand himself better, become an advocate for the disease, and find new ways to act, with his limitations in mind. Still: A Michael J. Fox Movie manages to cover a potentially depressing topic with grace – which, if the documentary is showcasing the truth, seems appropriate for how Fox continues to live his life.
(Randall Park, USA, 2022)
Based on the graphic novel by Adrian Tomine — who also wrote the humorously fantastic screenplay — Shortcomings is a film nerd's rom-com, where issues of Asian men fantasizing about dating white women is a real, cringe-worthy reality. The film revolves the experience of Ben, a Japanese filmmaker who works at an arthouse cinema in the Bay Area, and his long-term relationship with his girlfriend, Miko. Their relationship tensions are front-and-center, heightened by his increasingly pathetic surliness towards the world. When Miko goes off to New York for a film opportunity, Ben's authentic self is further mirrored through conversations with his gay best friend and his attempts at dating cute white women, while still trying to hang onto Miko from a distance.
Shortcomings is a glorious presentation of the Asian American experience — full of bad use of the mother tongue, jokes about inter-Asian racism, and insight into many of the conversations Asian-Americans have privately among themselves. The directorial debut by Randall Park pokes fun at hipster culture and is just delightful throughout.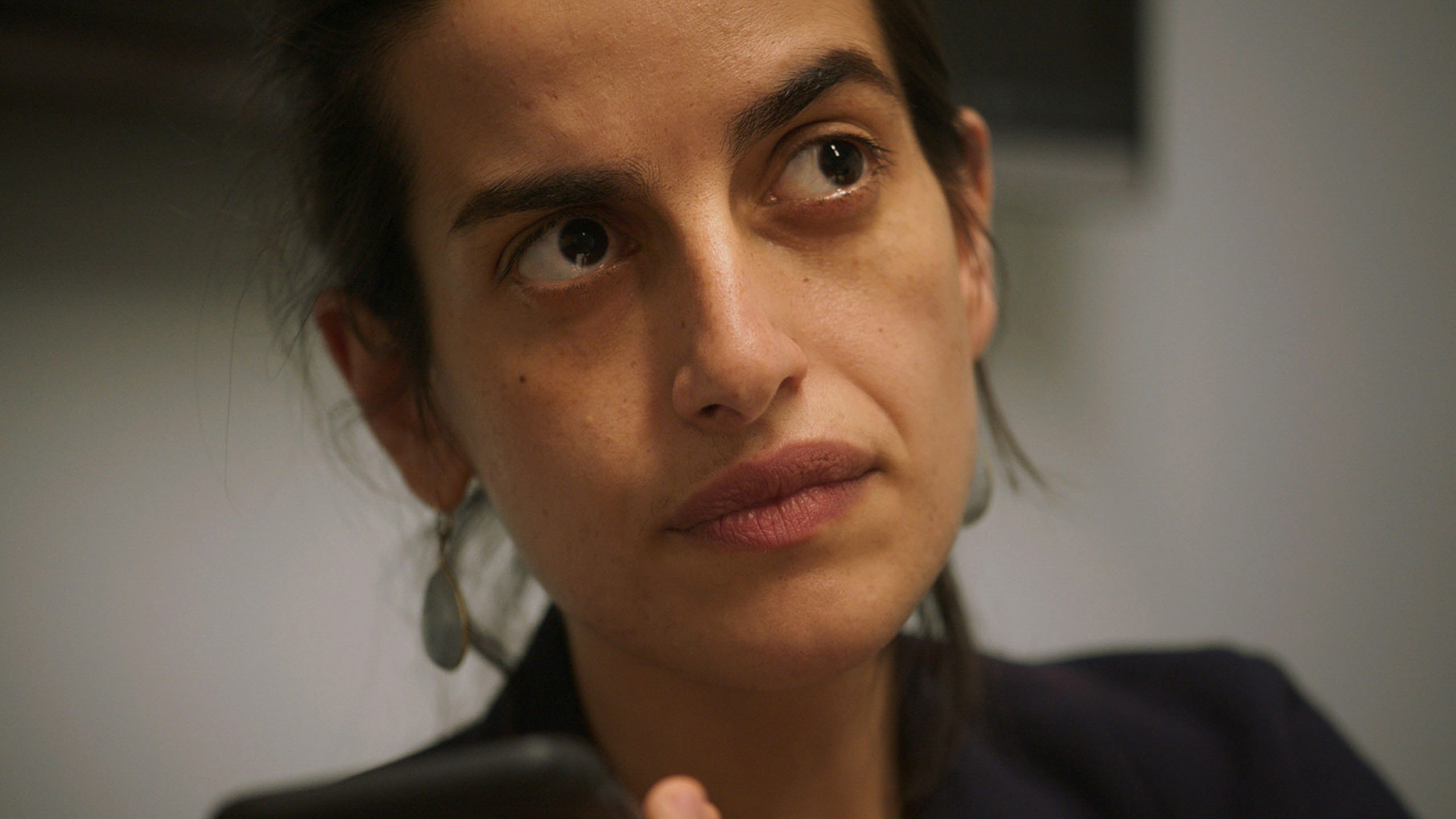 (Luke Lorentzen, USA, 2022)
A Still Small Voice takes its title from the profound thoughts of an elder hospitalized with lung cancer. The documentary follows Mati, a hospital chaplain-in-residency at New York City's Mount Sinai Hospital, as she navigates how to offer spiritual support to those facing death and sickness. Emotions run high and a number of conflicts arise – though they are, surprisingly, mostly with her supervisor, as he repeatedly questions whether Mati knows how to create proper boundaries between herself and her clients.
Directed by Luke Lorentzen, A Still Small Voice, follows his 2019 documentary, Midnight Family, which was about a family-run ambulance business in Mexico City. The two cover similarly intense topic areas of health and hospitals. A Still Small Voice touches extensively on life and death, as well as shows the spectrum of grace that people may or may not show, as they accept or refuse to accept difficult news.
Ω