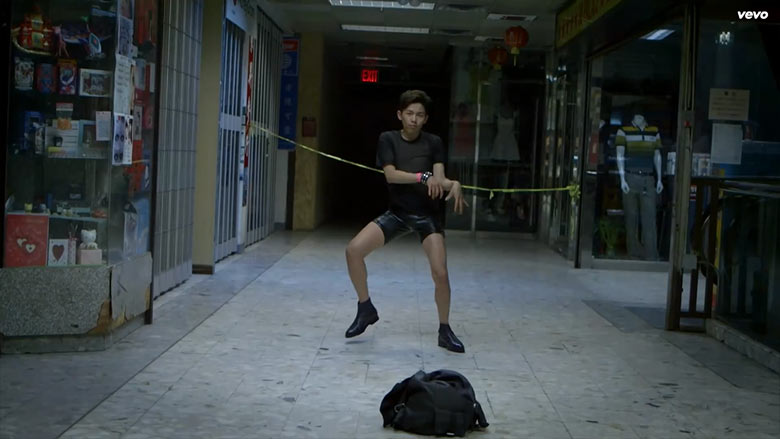 As the
Humans of New York Tumblr
has been gracious enough to show the world, the population of New York City is one that is multi-ethnic, socioeconomically diverse, and resilient. Summarizing New Yorkers with blanket statements is difficult, but one thing is for certain: not a night goes by in The City That Never Sleeps that isn't worthy of documentation, exploration, and observation. For the "Time Between" music video,
Bear In Heaven
enlisted the help of director
Nick Bentgen
, who spent long nights hanging out with strangers and visiting the homes of acquaintances in Manhattan, Brooklyn, and Queens, to collect what must have been hours of observational footage. He then wove together an abstract piece of visual poetry, which plays off of the track's dramatic percussion to create a striking portrait of the beautiful and bizarre nature of New Yorkers. It's a video that just keeps on giving, views after subsequent views. In this highly informal, laugh-and-compliment-heavy Q&A interview with Bentgen and Bear In Heaven's fashionably late Jon Philpot, both banter about their thoughts on late night New York City, how confounding human nature can be, and what exactly defines a "best pizza". You can see our previous two interviews with Bear In Heaven
here
.