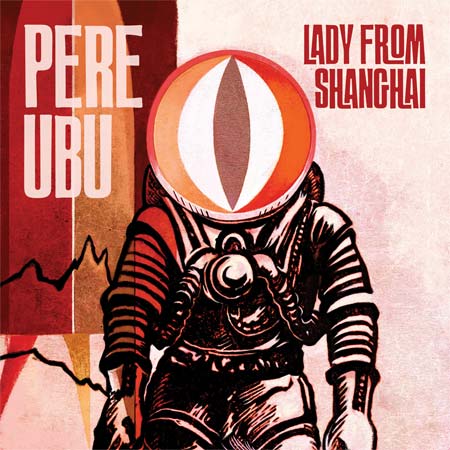 Pere Ubu
Lady From Shanghai
Fire Records
You'd expect to be thrown off a bit when delving into a new Pere Ubu record; discordant, unsettling rock n' roll has been the band's stock in trade for over 30 years. But on their latest,
Lady from Shanghai
, they take it one step further. Pere Ubu describe this record as an attempt at dance music, and the most obvious change is their new emphasis on beats and squealing electronics. While not a total success, between the steady rhythms and some excellent bass work,
Lady
is the foot-tappingest record in the Ubu canon.
ALBUM REVIEW CONTINUES BELOW