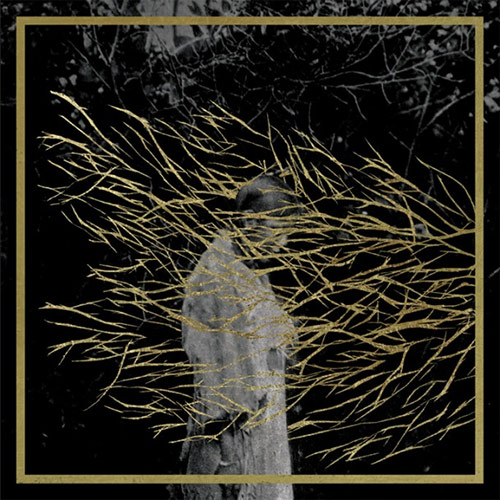 Forest Swords
Engravings
Tri Angle Records (2013)
It's been three years since Forest Sword's beautiful EP Dagger Paths was released — enough time for some of us to forget about how awesome those tracks were and to write producer Matthew Barnes off as an occasional dabbler rather than forceful new figure.
Fortunately, he's used that time well. His first full-length, Engravings, takes airy vocal samples and spaghetti western guitars and stretches them out over an expansive skyline, evoking an aerial view of monochrome industrial landscapes and overcast rocky beaches long abandoned by human investment or presence. Engravings inhabits the spaces we've left behind, pooling the essence of detritus together in celebration of the act of being. Sampled voices, percussion, and melodies are scraps littered about the countryside and united in the single cause of radiating their true potential rather than their perceived obsolescence. It all culminates in an utterly gorgeous and unique vision that combines modern technology and organic material as both means and message.
"Obviously everywhere has history, but when you grow up [somewhere] it contextualises it a lot more. It's a lot more impressive when you can see physically where those things are. Thor's stone, for instance, is a place in a village called Thurstaston. Local legend has it that it was used as a sacrificial place for Vikings and settlers and stuff. So to find all these things… it kind of felt right for me. And it came at a time when I maybe wanted that connection with my home. You get to a certain age where you want to reconnect with where you were born and where you grew up."
– Matthew Barnes on "Thor's Stone" via FACT Mag

Engravings works best when taken in as a whole, but there are a few standout moments which deserve their own space. "Irby Tremor" overlays a scorched earth blues guitarline over top the cluttered percussion of ghost towns left to rot in the post-war era. The track is at once bleak and uplifting, a tome to the will of people who worked to build these places in the name of progress and a better life — as well as the inevitable degradation of their efforts and the lands they displaced.
Album single "The Weight of Gold" also stands out against the gritty geography by wrapping another beautiful guitar line and an accompanying vocal sample — which calls to mind Forest Swords' Rattling Cage EP — around the skeletal rhythm section of some unmarked dub joint. Like the best producers in that genre, Barnes manages to conjure powerful thematic imagery from empty space armed with a few dingy percussive samples and well-placed delay feedback.
Elsewhere the album ebbs and flows, darker here, surprisingly lighter there; but the overall vibe is one of mystical awe, and all of this done without resorting to traditional psychedelic tropes. There is sadness and pain as well as beauty and glory. This is earthy, organic music made from the scraps of human endeavors, reminding us that all things are natural and beautiful to a degree, just by way of their existence. Beneath perception, opinion, interest or even faith, there is being; and while our efforts are by no means trivial, they are subject to time. Engravings invites us to look at these movements as a whole and see them as part of the larger evolution of isness and reality.
From the Dagger Paths EP

Ω