Spectral Hypnosis
is a recurring series, featuring mesmerizing songs for one to lose sense of time and space, mind and body. This post blurs through the ins-and-outs of electronic psych, with and without vocals, courtesy of
Dustin Wong
,
Camp Counselors
,
Forest Swords
, and
Helm
. Also featured are another track by
Redder
and a compilation by
Hands In The Dark Records
.
SEE ALSO: FULL POST + ALL SPECTRAL HYPNOSIS POSTS + ALL COLUMNS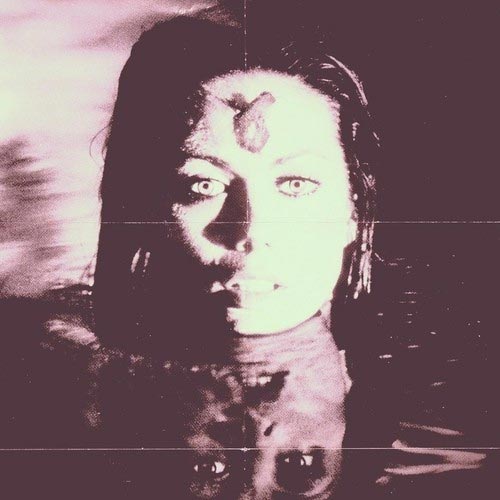 Camp Counselors
The moody "Charyou" comes from Camp Counselors' May 2013 release on Snowbeast Records, entitled Huntress, which will be re-released on September 24th via Lefse Records. Huntress is solo electronic musician Kyle J. Reigle's first attempt at an electronic project, and while haunting, the sounds manage a bizarre and controlled sense of movement. "Attean" features the ever-lovable Psychic Twin in a mixture of male and female vocals that pulse in the dark.
Stay tuned for our full album review of Huntress.
Dustin Wong – "The Big She"
"The Big She" comes from Dustin Wong's upcoming Thrill Jockey Records release, Mediation of Ecstatic Energy, and is perhaps as inaccessible as possible while still maintaining a bizarre groove. Mechanical sounds sputter and rattle beneath curious guitar lines and ghostly vocals which blur in and out of sight. It's a track that really stirs the imagination — and when a beat pulses in halfway through the song, Wong leaves one with great excitement about Mediation, which will complete Wong's trilogy of guitar-loop albums. He'll be on tour throughout September and October with The Dodos, Dope Body, Cave, Scout Niblett, and CoLa… don't miss him, for he is definitely a live act to behold.
Redder – "Ghoul"
We featured another song from the Finnish duo Redder last month, but I've been waiting to share my favorite from their record Border/Lines, the wonderfully hypnotic "Ghoul". Controlled and delicate in its vocal treatments, the song reaches its stride at forty seconds, when listeners get a taste of the repeating line that whirls satisfyingly throughout the latter part of the track.
Forest Swords – "The Weight of Gold"
I'm going to leave most words regarding this record for the full album review to come later this week — but let me just say that thus far, Forest Swords' funky-entrancing Engravings, which came out a few days ago via Tri Angle Records, is one of my favorite records of the year. Here is its first single, for your listening pleasure.
Hands In The Dark Records – Travel Expop Series #2: Great Britain
Hands In The Dark Records are one of our favorite releasers of psychedelic sounds, as they regularly explore the genres entire gamut. Their latest compilation, Travel Expop Series #2: Great Britain, is now sold out — but that doesn't mean you can't enjoy its whirlwind of sounds. Featuring tracks from The Oscillation, Mugstar, Listening Mirror, and Ben Nash, the compilation's two strongest — in my humble opinion — have been posted here. (This also has very little to do with anything, but do check out the waveform for Listening Mirror's "Molech.Astronaut" on Soundcloud, because it is beautiful).
Helm
Silencer, out September 9th via PAN and musician Luke Younger's label, Alter, combines rich tones with clattering percussion, creating an ambiance that is not quite unsettling but almost theatrical with its squeaky playful personality.

Ω