"In the 1970s, a theory by psychologist Julian Jaynes suggested that the development of early human intelligence is based on a phenomenon that altered the human DNA, and which we'd call glitch today. According to Claude Lévi-Strauss's Anthropological Theories, culture can also be seen as some sort of structural system in which misinterpretation of information can occur, thus leading to cultural glitch." – Raffael Miribung
New Interdisciplinary Relevance
Based on the certainty of technological error and evolving media, some believe that the future of glitch will be one of expansion rather than a plateau.Whether this is done through deliberate aesthetics and narrative, or through the capture of spontaneous error, artists can encourage viewers to become more conscious of the role error plays across disciplines. This recognition of intersecting relevance for an artform based in data corruption is a necessary step for the glitch community to further evolve.
"New algorithms will produce new artifacts. Because of this we can expect that glitch art's vocabulary or palette will become enriched over time." – Phillip Stearns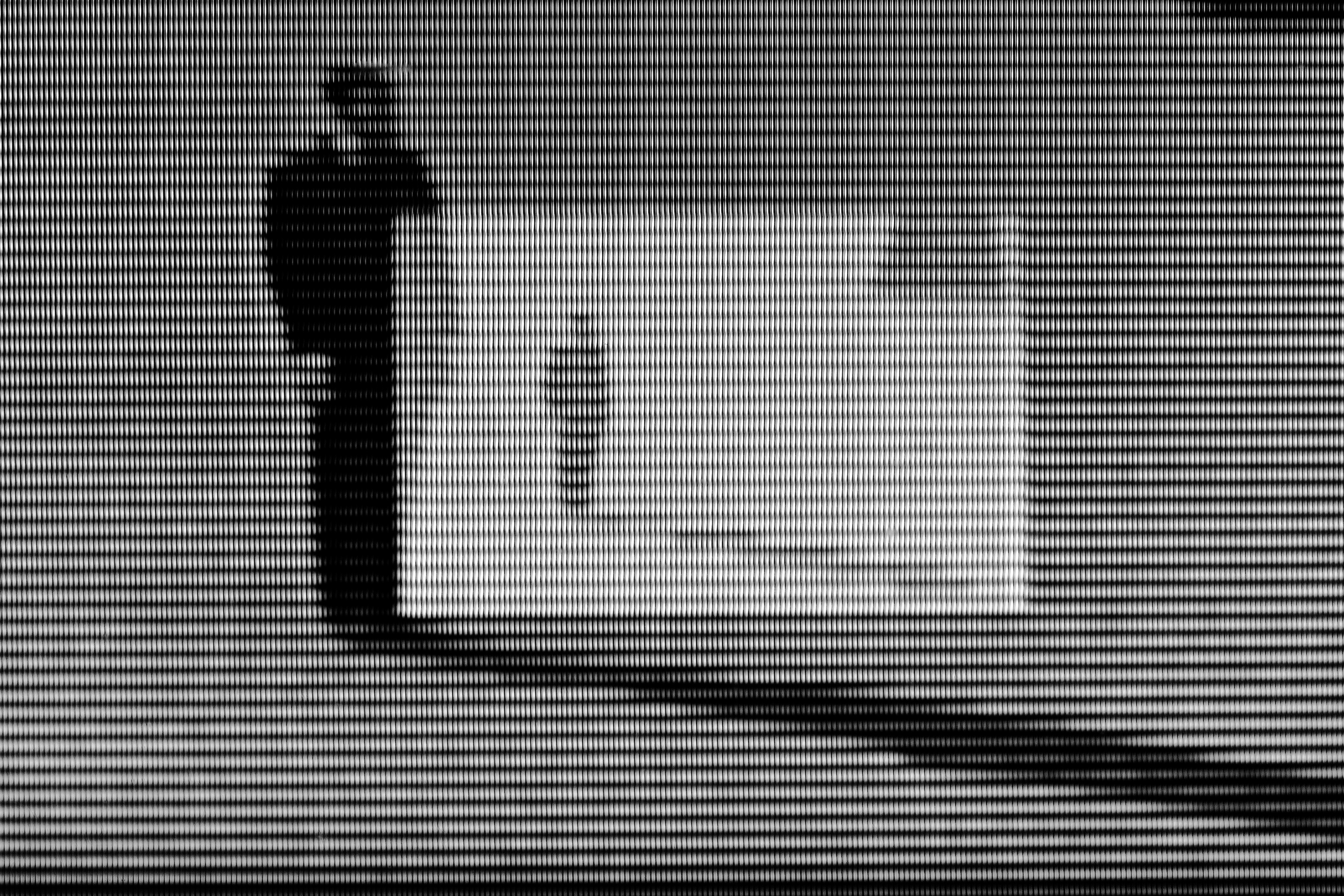 Image © KARBORN
Both Stearns and Vienna-based artist Raffael Miribung have both expressed particular interest for glitch experimentation within the context of architecture. As an artform, architecture relies on a perfection of process, where artistic vision is balanced with finite calculation, resulting in ultra-controlled rendering and structure. But where is the room for anomaly? How can the physical structures that define the social experience of tangible place not incorporate elements of inherent spontaneity, error and chaos?
"I would love to see some glitched architecture," says Stearns. "By this, I mean architecture that sets out with a specific goal, and then allows for its total subversion, or for a structure to be created which takes on its own purposefulness through utilization. Beyond giving shape to space, I view architecture as producing environmental form, and the environment as playing a major role in shaping activity. Architecture serves utilitarian functions but does so in part by means of scripting spaces — by making, enabling or facilitating certain forms of interaction or activities. Given the resources, I would love to realize some form of architecture which involves glitch processes to alter an existing plan or to generate a plan which involves glitch based processes in its design."
"Modern architecture bears a high probability to cause cultural glitch, when confronted with a suitable environment," says Vienna-based artist Raffael Miribung. "Theoretically, any setting can produce glitch, or already has produced one that waits to be identified."
Considering the role that digital technology plays within the visualization of architectural schemes, error on the part of an algorithm, for instance, is only a natural part of the design process. By considering the inevitability of technological glitch during the process of design and visualization, error can become a deliberate part of the structural aesthetic. In approaching structure with the purpose of stimulating error in social contexts, glitch artists could challenge the utilitarian functions of architecture and notions of permanence.
Put simply, to deliberately incorporate resultant glitch would be to engage with the potential for buildings to shape environments in more accidental, serendipitous, ways. Unintentional elements of design would reveal a greater acceptance of chance, and the complex relationship between people and the technology used to realize creative vision. With such experimental spirit, glitch can be artistically incorporated in both structural and social aspects within the architectural discipline.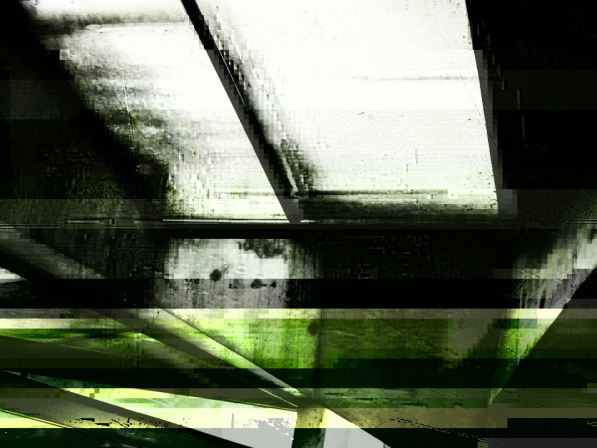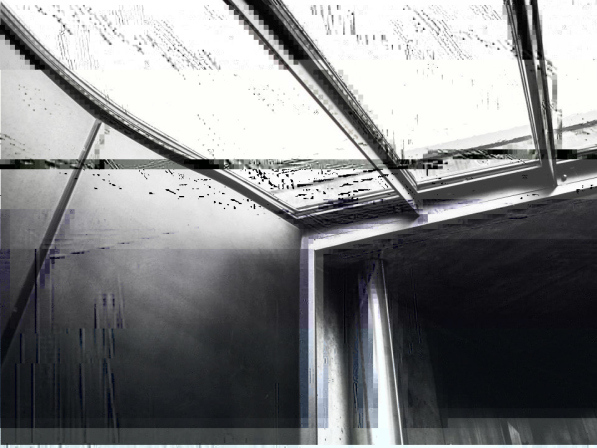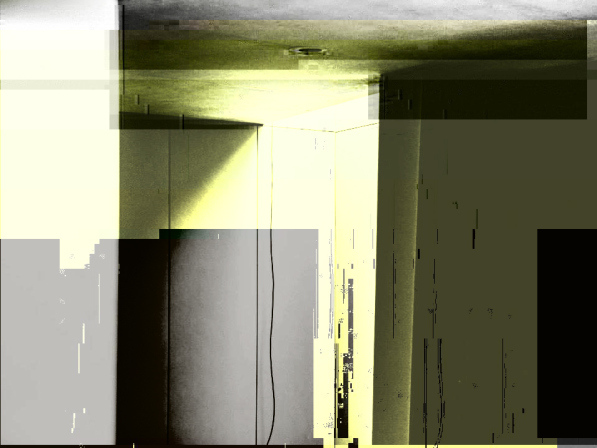 Images © Raffael Miribung
The evident optimism regarding the intersection of glitch art with architectural experimentation indicates the possibility for glitch to engage beyond its immediate scope. Using aesthetic confrontation and the inherent paradoxes of purpose, glitch art can become a powerful language for commentary on structural and utilitarian systems.
"For the artform to sustain itself, it needs to provoke failure into a wider array of systems, and in novel and interesting ways," says multimedia artist Anton "vade" Marini. "I think glitch art as we see it and know it today is going to fade as a passing trend — and it should — but I think the ideas of provoking failure and testing assumptions is going to stick around, just with a new trendy name."
"The pluralism in definitions of glitch and the rapid development of new techniques to glitch something was a rather firing environment for the community to grow and experiment," says Miribung. "Yet, in my opinion, it lacks a clear positioning, and quite some computational education of the recipients to realize the importance and relevance glitch art might have for the society."
"My own feeling on the matter," says Stearns, "is that glitch art as it's currently being practiced, will continue to produce recognizable styles which could be easily integrated into mainstream design, but will remain radical enough that it is never completely co-opted. Of course, I'm making a safe bet against corporations embracing errors as part of their core identity."
The nature of glitch may also give it a subversive power over commercialization, which in turn can be intentionally harnessed by artists to create statements to this effect. The fear of the uncontrollable and the chaotic, which stand contrary to the monumentalism of corporate structure, can act as stimuli for glitch as a potential mode of radical art. Since glitch artists do not fundamentally rely on a presence of purpose or a stylistic vocabulary, glitch contains no hierarchies, no agendas, no totalitarian truth. From its origins as passive commentary on the encounter of technological error, glitch art has gained a vocabulary capable of more deliberate criticism and, by finding relevance across disciplines, can serve as a catalyst for broader discussion surrounding its artistic and social contexts.
"We cleaned up the machines. But now it's sterile and predictable. We want life back." – KARBORN

Images © KARBORN
"An extreme position might be to consider that the fear surrounding glitch on an art critique level is that its unpredictability makes it unmanageable and unexplainable." – Tom Cabrera"Si tuviera que ser extremista, diría que el miedo que existe con el glitch art a nivel critica es que su impredecibilidad hace que se vuelva inmanejable y que haya algo que no podemos explicar." – Tom Cabrera
Ω
---
Glitch Art Resources & Links
ARTISTS
Ant Scott // beflix.com (Bournemouth, England)
Anton "vade" Marini // vade.info (New York City, NY)
John "Karborn" Leigh // cargocollective.com/karborn (London, England)
Phillip Stearns // phillipstearns.wordpress.com (Brookyln, NY)
Mathieu St-Pierre // matstpierre.wordpress.com (Montreal, Canada / South Korea)
Raffael Miribung // urbangrau.wordpress.com (Vienna, Austria)
Sabato Visconti // sabatobox.tumblr.com (Brazil / Massachusetts, U.S.)
Stephen "Leafriver" Lofstrom // theleafriver.tumblr.com (Vancouver, British Columbia)
Tom Cabrera // flickr.com/photos/madeinaca (Buenos Aires, Argentina)
Yaejin Lim // cargocollective.com/yaejinlim (Seoul, Korea / Washington, D.C.)