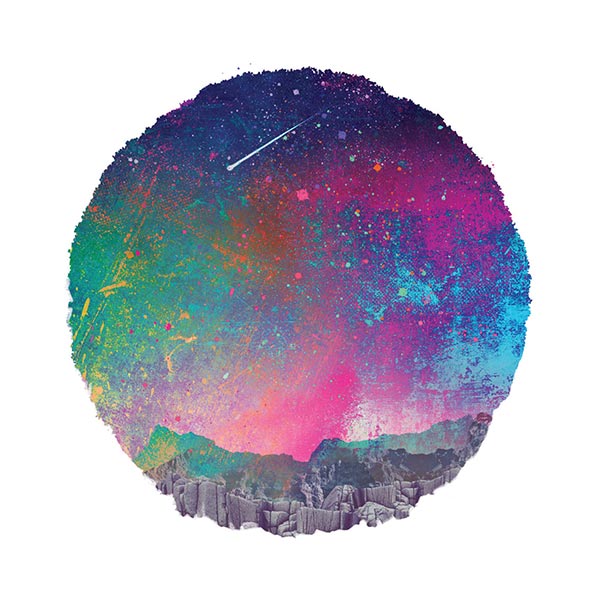 When Bonobo included Khruangbin's "A Calf Born In Winter" on his 2013
Late Night Tales
mix, he placed the strumming, shuffling, soulful instrumental between some late night ambient classical piano and his own "Get Thy Bearings", a silken smooth soul jam with UK chanteuse Szjerdene. Somehow, it all made sense, a block of music that delighted in a similar mellow, spacious gorgeousness.
Khruangbin (Thai for "Airplane") are a Houston/London trio that play a mostly instrumental fusion of '70s funk, surf, psychedelic rock and, most notably, Thai soul music from the '60s and '70s. They don't play it straight, though, slightly decelerating the charging guitar grooves and ringing the entire affair in a gentle nimbus of vintage reverb. Their 2015 release, The Universe Smiles Upon You, manages to equally pay tribute to the music it's inspired by, while also slightly improving upon the originals.
The 2000s saw an emerging interest in music from every era and continent, thanks to specialist blogs, instant connectivity, and a genuine confusion about where to turn to next. This brought about a resurgence of boutique reissue labels, making obscure sounds like Thai pop accessible to the entire world. Those recordings — generally disseminated through cassettes, vinyl, and questionable quality mp3s — were sourced from the originals. Recordings sounded as if they were ripped straight from a tape that had been riding on an Egyptian cabbie's dashboard for a month, or field-recorded from a bazaar in Calcutta. The music implies cheap transistors and brittle vinyl shellac. It's part of the charm, but the fidelity could be a bit… harsh.
So I should clarify and say that The Universe Smiles Upon You doesn't so much improve on the originals as much as update the sound with modern production, in a way that is likely to introduce these sounds to a much wider audience.
The Universe Smiles Upon You was created in a remote barn in the Texan desert. Khruangbin would take long drives to the spot, listening to all manner of music and chatting along the way. The Thai funk they were listening to would prove to be the most influential sonic influence on the record, seeping into guitarist Mark Speer's playing with Asian scales and melodies.
They must've had the windows down when they were driving, as this is the breeziest soul/funk you're likely to hear. The closest comparison I could make for The Universe Smiles Upon You, if you'll forgive the slightly obtuse reference, would be the dearly departed UK dream folk outfit The Clientele, were they playing Thai shadow music. Donald "DJ" Johnson plays in solid funky breakbeats, keeping it deep in the pocket, while bandleader Laura Lee thumps out some primo disco basslines, as well as graces us with some vocals on "White Gloves" and "Balls And Pins", Khruangbin's first non-instrumental track.
Pop music seems to go in cycles, where listeners either expect every record to be some deep political commentary on the world we're living in (read: serious music), or instead say, "Screw it; let's dance and have a good time." The Universe Smiles Upon You falls in the quintessential category of, "Let's forget all our troubles for a time and just groove." Ironically, this seems like one of the most political statements you could make right now. This gem of a record is like walking inside a pale blue glass bubble for an hour. Everything seems hushed and relaxed, and you can really think. Stress seems to drip out of your body, and you can really relax and enjoy yourself.
It's good that we're not in a staunch agitprop phase, at the moment, lest the tastemakers cry "cultural appropriation" and howl for blood. Yes, Khruangbin play sounds from a culture outside their own (seemingly; they could have Thai parents for all I know) — but the way they incorporate and take inspiration from older sounds is how I think artistic borrowing should be handled — via cultural appreciation rather than appropriation. Khruangbin seem to bring some Western sounds into the mix as well, which ranges from '70s disco Dead to dreamy, mystical folk rock, like that of Van Morrison.
If someone can "borrow" this well, I say, "More please!" It's obvious Khruangbin have a deep love and respect for all of their musical influences. This makes The Universe Smiles Upon You a unique and distinctive listen, conjuring all manner of beguiling mental scenery, from Asian spy thrillers filmed in garish Mod monochrome to surfers in the Mekon. Thai pop music is about to earn a grip of new fans!
Khruangbin – "A Calf Born in Winter" Music Video
Ω