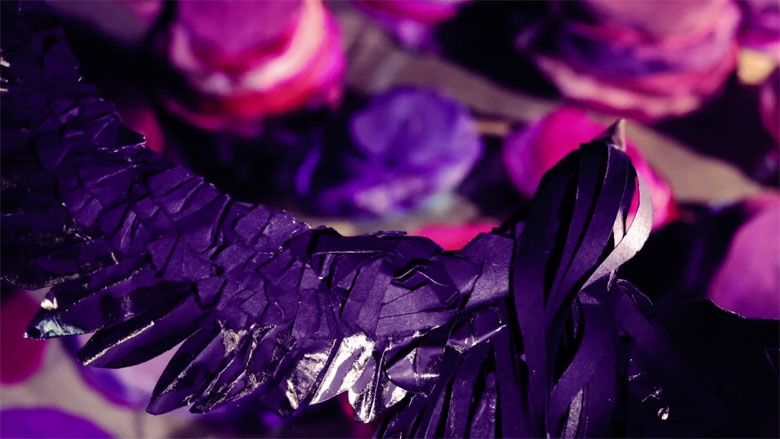 In this stop-motion animation for
Pure Bathing Culture
's "Dream The Dare", director
Hayley Morris
-- along with illustration help from
Caleb Wood
-- turns what PBC describe as "psychedelic emotional imagery" into psychedelic
visual
imagery. Full of colors soft and bold, an array of whirling geometric shapes and hand-drawn projections comprise landscapes that are ever-mutating, as a raven flies about in its dreamy world. Below, Pure Bathing Culture and Morris share details about the intention behind this track and video, as well as its mythological inspiration and technical details.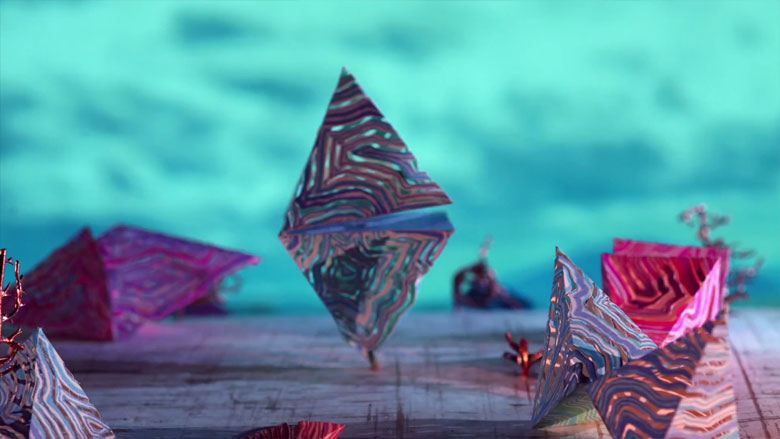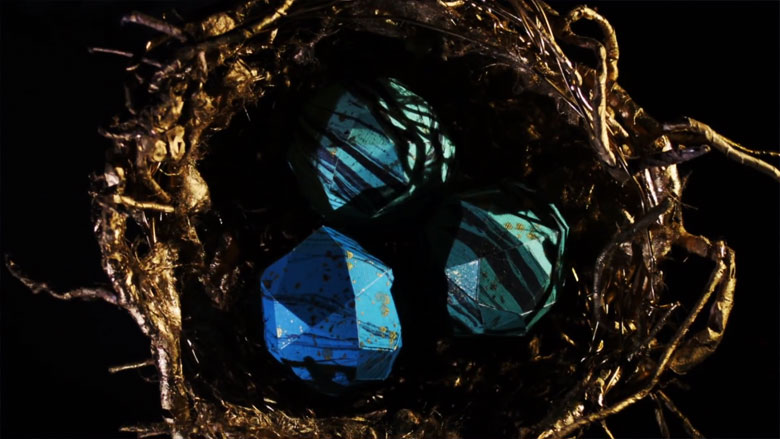 Hayley Morris (Director)
Pure Bathing Culture (Musician)
How did your collaboration first come to form, and throughout the process, how much of an exchange of ideas was there?
Hayley Morris (Director)
Sean Pecknold, who made
Pure Bathing Culture's music video for "Ivory Coast"
, was nice enough to recommend me for the "Dream the Dare" video. I loved the "Ivory Coast" video and song and was really excited to have the opportunity to collaborate with Pure Bathing Culture on this video. I love their music. Dan and Sarah were fantastic to work with. They were drawn to the color palettes I use in my work and the dreamy and somewhat psychedelic imagery from my past videos. They were interested in having me bring this aesthetic into the "Dream the Dare" video. Dan and Sarah also felt that having a hopeful message was very important. From these initial guidelines I formed the idea and developed the style. Once I started production, the band trusted me to do my thing.
Pure Bathing Culture (Musician)
Our friend Sean Pecknold, who is an amazing director and animator as well -- and who directed the video for our song "Ivory Coast" -- shared Hayley's amazing video for the Iron and Wine song "Joy" with us. It's such a beautiful video. We immediately knew that we wanted to work with her. We had one initial conversation with Hayley where we shared a very rough stream of consciousness theme involving the crow, and she completely understood and took it from there. She was communicative about her ideas throughout the process, all of which we loved.