25 Jan

EVERYTHING MUST GO!!!! This Sunday.

Head down to the Pioneer Place Mall in Portland, Oregon this Sunday, January 30th, from 1:00pm to 6:00pm! Trade Gallery — in conjunction with The Aspens and Recess Gallery — for a closing show with interdisciplinary performances, music, interaction, and crafts.

The goal? DIFFUSION OF PERFORMER/VIEWER HEIRARCHY! Everything must go, and everyone must get involved!!

J.P. Huckins will take on live video recording as performance. With several video stations, he will subvert the spectator and recorder dynamic. This reversal will include live video feed along with otherless immediate methods of "viewing the viewer."

Vivian Hua's "Temporary Sight Removal" workshop will allow audience members to participate in tours of the other four senses. While sight-removed, attendees will have the option to heighten their sense of touch by reading Braille literature, while the text is translated to them verbally; they'll be able to experience smell with a guided tour of the Body Shop, along with a host of other possiblities. See the complete list of activities here.

Dani Cardia's "Page Turning" allows attendees to the exhibition to move through the video narrative by turning the pages of an empty book. Employing electronics and mild computer technology, an interaction with the objects articulates the imaginative expectations we may hold for common-placed accessories (a primary colored stocking cap, a sketchbook, a video camera). The combination of real-time reaction with simple familiar gestures is an attempt to explore the hopes we may harbor for a more engagingly mundane experience.

Experimental/Performative Catering, via "Performativity Parlour" and "Synonym Buns," will be provided by Tori Abernathy, the show's curator.

Others are welcome to contribute.

LIVE MUSICAL PERFORMANCES:
Matt & Matt at 4:00
and Salam at 5:00

ART OBJECTS FOR SALE BY:
Kat Seale with handmade metal jewelry
Delphine Bedient – with hand-printed cards and zines.
Jamie Edwards with Limousine Shrinky-Dink Jewelry
Andrew Barton and Aria Mikkola-Sears with distribution from Open Face Records

All this will accompany the existing installations as part of The Aspens Project at Trade.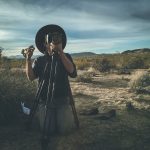 Vivian Hua 華婷婷 is a writer, filmmaker, and organizer. As the Executive Director of Northwest Film Forum in Seattle and Editor-in-Chief of the interdisciplinary arts publication, REDEFINE, much of her work unifies her metaphysical interests with her belief that art can positively transform the self and society. She regularly shares human-centered stories through her storytelling newsletter, RAMBLIN' WITH VEE! In 2020, she will [hopefully] begin production on a comedic Asian-American series entitled Reckless Spirits.
Ask Vivian about MARSHMALLOWS, cuz she's gross... and being tips for being frugal while nomading!