A review of the Pickathon Music Festival, located on Pendarvis Farm just a short bike ride away from Portland, Oregon, is a tough thing to approach. An honest review will be one of the most favorable things you will read, because Pickathon is one of the most well-put together, intentional, everything-that-is-right-with-America musical festivals there is. It is a bit difficult to be objective and maintain credibility while oozing and gushing over every aspect of the three-day indie roots festival as though it's a schoolyard crush… but let's give it the ol' college try anyway!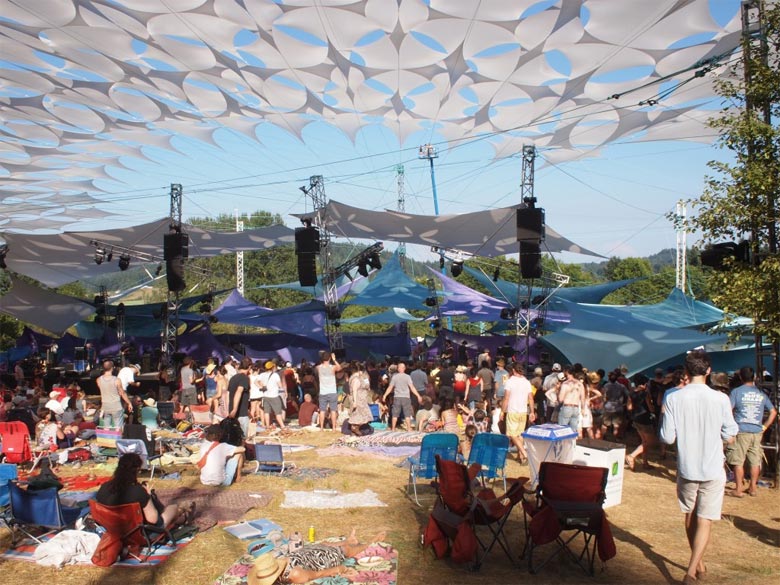 "Since day one, the idea behind Pickathon has always been pretty simple: what does it take to be the best weekend festival of the year for music lovers?
This question has driven us to highly refine an experience that is truly unique. Innovation has always been at the center of this process and through the years many important elements have come together; collaborating widely on yearly diverse lineups that are built on the idea of great music being the sole criteria; refining six unique performance venues designed to create juxtaposing alternate realities; trusting important decisions can be discussed and made with our online community such as maintaining a low crowd density; becoming the only large music festival to eliminate plastic and minimize single use items; recruiting the finest food and drink purveyors in the land; focusing constantly on eliminating "normal" festival hassles; enabling families to thrive; working with the Pendarvis Family to create a highly designed paradise of a festival grounds, and the list goes on."
– Pickathon Festival
Pickathon Festival
Earlier, I used the word "intentional", which might be one of my most disliked words on the planet — and also one that appears much more commonly in conversations nowadays. Nonetheless, it is the best word to describe Pickathon. Before I even get into the music of the festival, it is important to talk about the principles of Pickathon as well, because it is the foundation of principles which play a key part over the whole weekend. Pickathon prides itself on being local and sustainable, two heavy trademarks it owes to lying in the shadow of Portland. Upon picking up your wristband for entry, the first thing you will notice is that there are no printed schedules. Printed paper is wasted paper in the end, and festival organizers place up multiple billboards around the farm, knowing people can rely on those or their iPhones to manage the schedule and all the stages. To get a beer, you have to buy a metal cup. It isn't a metal cup you will throw in a trash heap at the end of the weekend, either; it's a metal cup you will keep and actually use the rest of your life. To order any of the delicious food (more on this in a second), you either have to bring your own plate or pay $10 and get a token for a plate. After eating, you hand your plate over to the dishwashing station, and they give you back your token.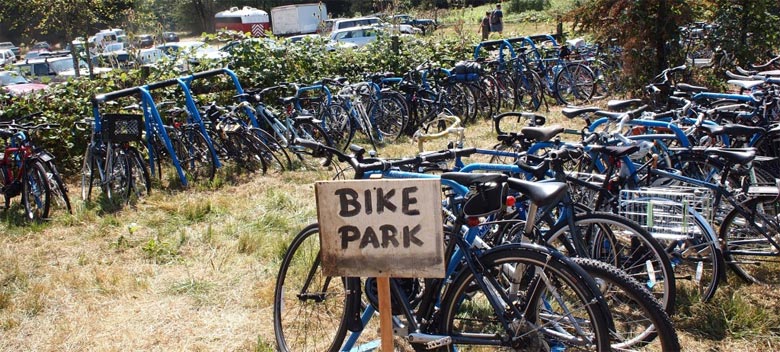 All the food and beer are local and affordable. And because they are local and affordable, Pickathon rises, pretty much on this aspect alone, above every other outdoor music festival in the history of outdoor music festivals. The main stage is surrounded by a ring of stands from restaurants in and around the Portland area, and while a $10 cold sesame noodle salad from Boke Bowl might seem a bit pricey, the fact that you are getting a restaurant-quality noodle salad cannot be understated. You aren't paying $14 for yakisoba noodles that look like they washed up out of the Columbia River like you would at a festival at The Gorge. At Pickathon, it is all good eats and drinks. It also wouldn't be a festival in the Pacific Northwest without paying homage to the fantastic craft brew scene, and the variety of beers was astounding. Each stage was pretty much sponsored by a different brewery, starting with up to six or eight different beers on tap as the festival got underway. The final point to emphasize here — not to sound like a drunk — is that only spending four dollars for a beer at a music festival is downright unheard of.
Then there are the dusty paths of Pendarvis Farm itself. The camping quarters are a bit tight, and you have to learn how to adapt and sleep on a hill a bit steeper than you might prefer — but that is one of the few sacrifices you will make all weekend.
The Main Stage is covered by a fantastic structure designed to add a bit of relief to the 80-90 degree sun rays blasting from up high, and as though the shade weren't enough, festival organizers provide free water at a multitude of stations. Suffering from heat exhaustion is no excuse at Pickathon. If you have to visit the medical tent for dehydration, you are just doing the whole thing wrong. If the camping gets you too dirty, there's a spot for showers. If your back is too stiff from standing, there's a spot for massages. In not so many words: Pickathon is one of the most well organized festivals out there. That is the recurring statements one will hear over the three days of the festival, from both audience members and band members. Go to Pickathon. Tell all your friends. Just don't tell too many people, because I want to make sure I can go next year as well.
The Music
Pickathon prides itself on its diverse lineup. From Andrew Bird to Shabazz Palaces, most of the musical spectrum is covered somewhere on stage or in a performance in a barn. The large majority of the acts pay homage to roots and Americana in some way shape or form, so fiddles and pedal guitars are plentiful in the music echoing throughout the air. Virtually all bands play more than once as well, which helps alleviate scheduling stress early on in the weekend. Missed The Relatives at the Galaxy Barn on Friday? No worries, check them out on the mainstage Saturday afternoon. Planning your musical onslaught at festivals can be a bit stress-inducing at times, and in the end, although Pickathon is no different in this regard, it isn't nearly as bad as other festivals. Plenty of fantastic music was had over the course of the three days. Here are just a few of the standouts.
Dale Watson
I took Japanese in high school, and despite being borderline conversational at my peak of attempted fluency, I never really could get over the hump of fully reading the language. It is estimated that you need to know close to 1,500 Kanji characters to be able to read a newspaper in Japanese. Seemingly, unless you are born into a Japanese speaking/reading household, you might not actually get there. To a certain degree, country music is the same way. Often, it seems the people that are die-hard into country rock have always been into country rock since before the dawn of time. If you grow up listening to country, you are the genre's biggest fan. If you didn't however, the twang and the honky-tonk becomes a bit of an acquired taste.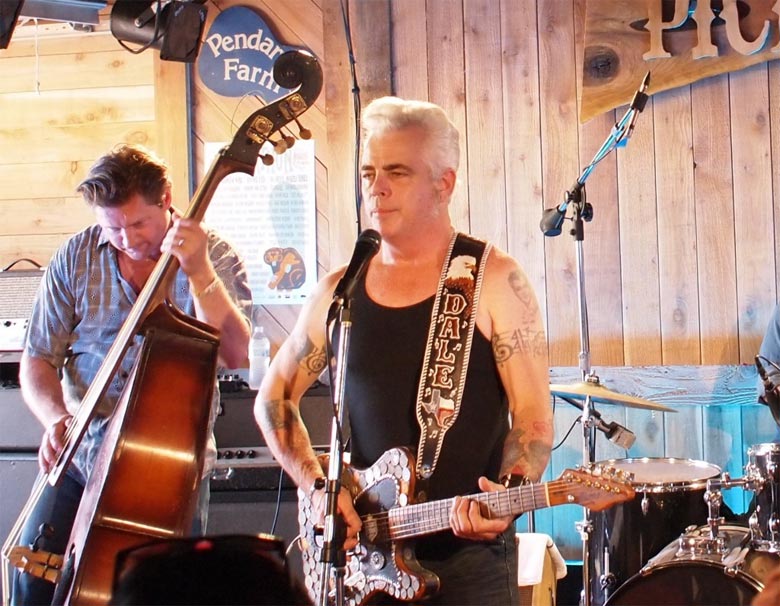 That is why it is nice to have guys like Dale Watson in the world. An exercise in authenticity in the country realm, Watson is as honky-tonk as the ocean is blue, and he doesn't make any arguments against it. But while Toby Keith lives and breathes his country persona, Watson's humor lends a bit of fresh relief to his sound. Yes — you can be a normal, humorous person and still sing tunes about the heart and soul of America. With a surprisingly clear and crisp voice, Watson details life about biscuits and gravy, about lying while he drinks, drinking too much, and many other things that make country music the working person's tune. His first set in the Galaxy Barn, where Watson wore nothing but a sleeveless black shirt bearing his Texas-tattooed arms, was a solid introduction to his sound. But it was his performance at the generally more tranquil Woods Stage on Sunday that has people up in arms, kicking their legs out and dancing to his every word.
1 2