Album Covers of the Year 2021: Graphic & Design
Bardo:Basho – Alinea (Budget Cuts)
Via press release:
Portland-based composer Kirsten Thom, aka Bardo:Basho, presents their second full-length, Alinea, which is meant to evoke the idea of a non-linear history. Breaking down the word, "a" means not/without and "Linea" means a feminine embodiment of linearity. The concept is derived from a personal history and identity which feel fragmented.
This motif is reflected throughout the album, including on the album artwork by Kevin Yuen, which seems to portray eternal time or timelessness.
Sounds: Bardo:Basho
Artwork, Art Direction & Design: Kevin Yuen

---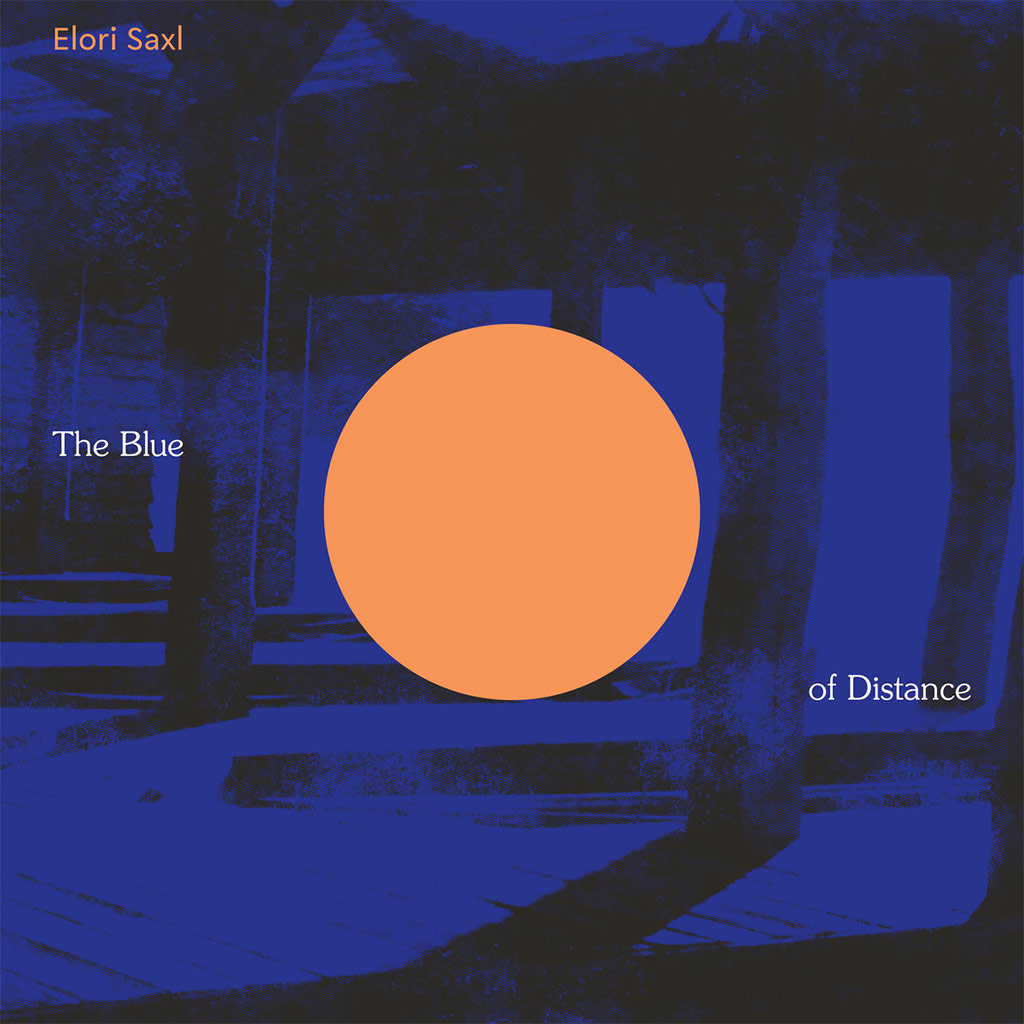 Elori Saxl – The Blue of Distance (Western Vinyl)
Elori Saxl (Musician), via the album's press release:
When I began working on the album, I was really focused on that abstract conceptual idea. I wrote the first half in the middle of summer in a beautiful verdant place, and it was one of the happiest times that I've experienced in my life. I returned to the album later that winter while living on an island in the middle of a very frozen Lake Superior. Emotionally, I was in a pretty low place, but I wanted the piece to feel cohesive, so I started looking back at photos and videos from my summer to try to remember what I'd felt like so that I could infuse the new music with that same emotion. Unsurprisingly, that process didn't work, but what resulted was perhaps more interesting: a distorted version of the original experience and emotion. I'd begun the album using flowing water and wind as the sample source. For the 2nd half, I went to go collect more samples from my new surroundings, but the water was under a foot of ice. So the sound itself also became distorted through the ice, mimicking the process my memory was playing on the original experience. Through this process, what began as something conceptual became very personal.
Karisa Senavitis & Kevin O'Neill (Will Work for Good):
Working with Elori was like meeting a great pen pal — ideas built up over correspondence. Elori's concepts and title guided our process. We asked for photos of the landscape where the music was conceived. Elori had just developed a mystery roll of film, and it had pictures from Madeline Island from that time. We made photo copies. We photographed the photos underwater. All with the thinking that records and replays refract memories. We explored a range of blues and in one direction we introduced orange. If you stare at the orange circle and look away you'll see the after image in blue. This one resonated with Elori and the photo we incorporated turned out to be very meaningful. The boathouse was where many of the sound samples for the music came from.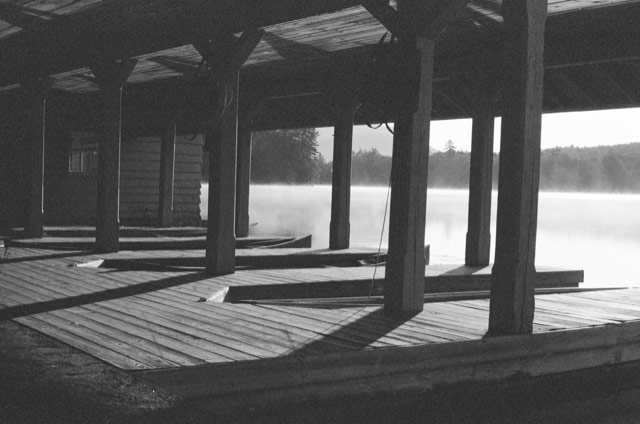 Sounds: Elori Saxl
Artwork: Will Work for Good

---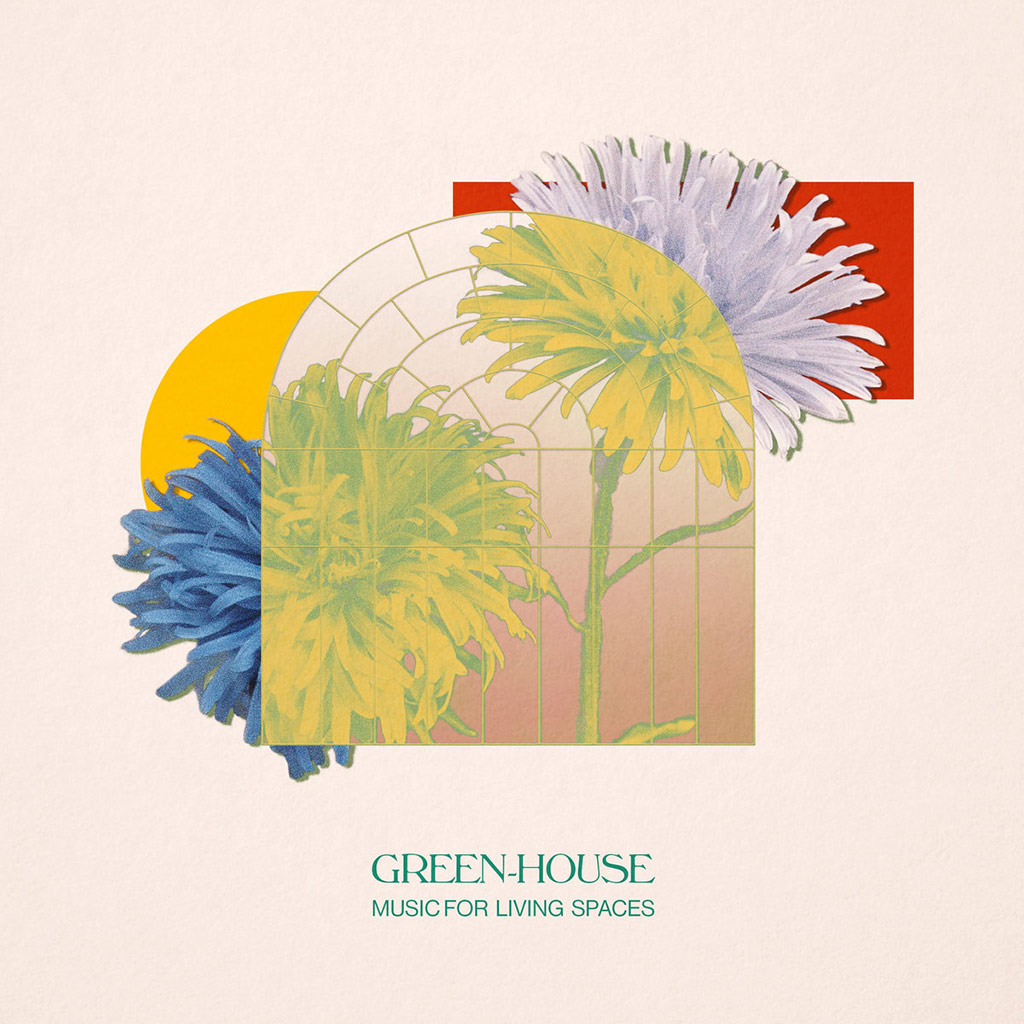 Green-House – Music for Living Spaces (Leaving Records)
Los Angeles-based nonbinary musician Olive Ardizoni presents Music for Living Spaces as an antidote for dreariness. In the press release, she states, "The intention of this project is to facilitate the connection between humans and nature. Instead of perceiving nature as something that's separate from us, or outside of our homes, we can recognize nature as something that is within us and in everything we do in our daily lives. You don't need to have access to the great outdoors to feel connected to the environment."
Sounds: Green-House
Art & Design: Michael Flanagan

---
The Mary Veils – Somewhere Over the Rowhome EP (PNKSLM Recordings)
Dylan Marcus McConnell (Visual Artist):
This art definitely reflects my mood during the pandemic… I didn't have a lot of good news last year, so I spent a great deal of time trying to imagine a better future, but my cynicism kept pulling me back down. At least this particular illustration has a little hope — something I tried to cling to. But it's pretty literal: in vs. out, violence vs. calm, caged vs. free. Rather didactic, but I'm not keeping score these days. Maybe not tomorrow, or the next day, but the future is out there, somewhere, and there might be a place for us in it. Maybe.
Sounds: The Mary Veils
Visual Art: Dylan Marcus McConnell of Tiny Little Hammers

---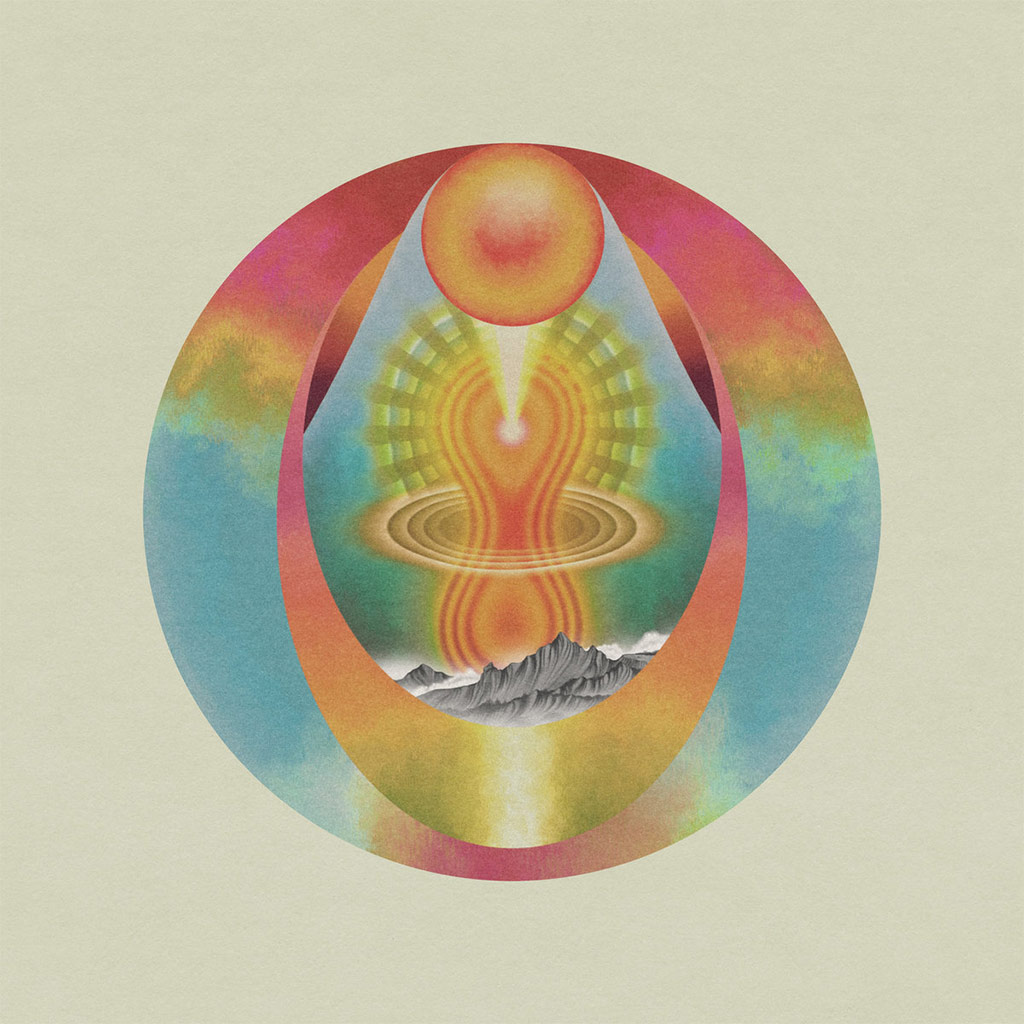 My Morning Jacket – Self-Titled (ATO Records)
On their ninth studio album, My Morning Jacket returns with a self-titled work that features the epic work of prolific artist Robert Beatty, who uplifts a record featuring themes of discovery, revelation, and ecstatic catharsis.
Sounds: My Morning Jacket
Album Artwork: Robert Beatty

---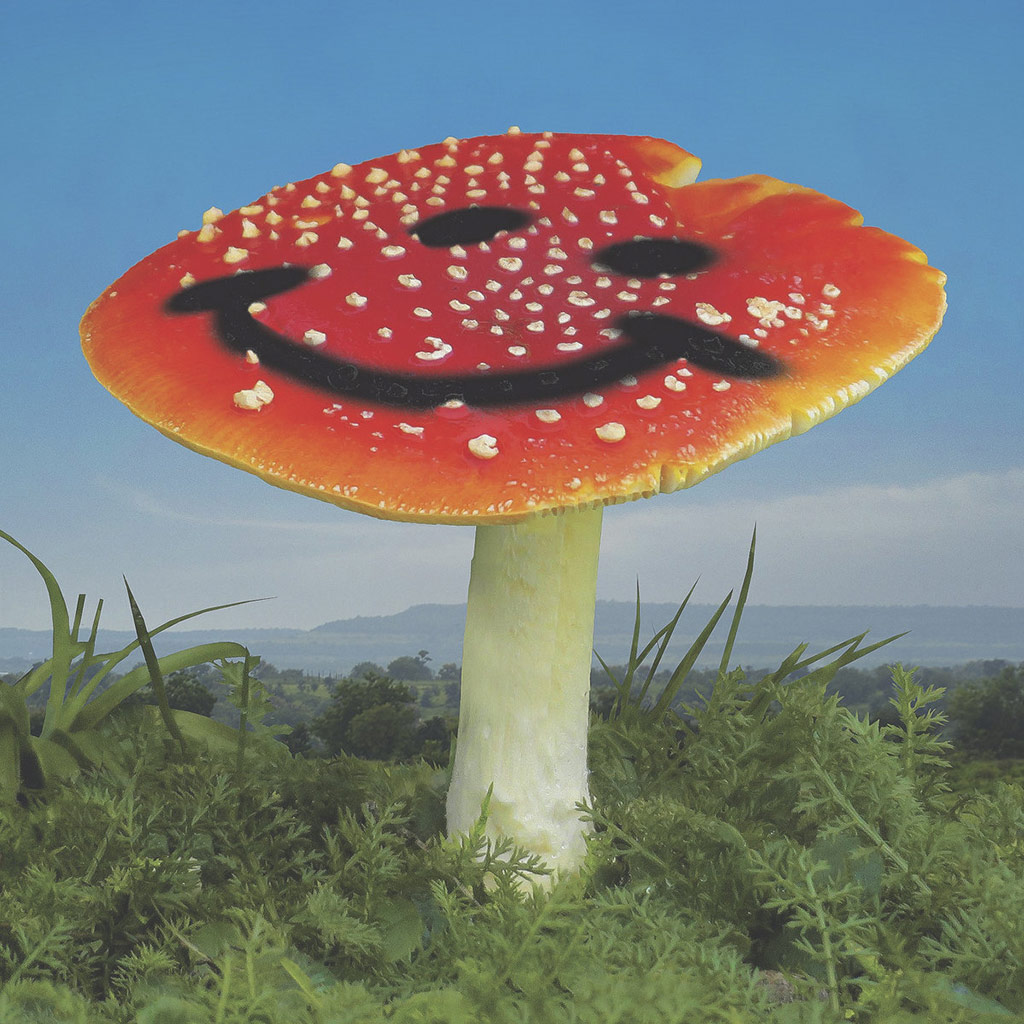 Nathan Melja & Flørist – Wonderland (Parodia Records)
Nathan Melja (Musician):
The whole thing about the cover is that I asked Viktor (graphic designer) to translate the idea of parody on the cover, which he did. The label is called Parodia because I like to show the idea that I don't take myself too seriously, and I like to make fun of myself to detach myself from my art. It's a way to accept it easily. The mushroom is a wink to Alice in Wonderland, as a reference to the name of our EP, Wonderland.
Sounds & Artwork: Nathan Melja & Flørist
Graphic Design: Viktorhstudios

---
Pond – 9 (Spinning Top Music)
Australian psychedelic rock band Pond present their ninth studio album, 9, featuring artwork optically-dizzying artwork by Lisbon and NYC-based artist Bráulio Amado.
Sounds: Pond
Album Artwork: Bráulio Amado

---
SOM – Awake (Pelagic Records)
Mike Repasch-Nieves (SOM):
One of the themes of the EP (and specifically the song "Awake // Sedate") was this idea that so many of us are finding ourselves in an almost hypnagogic state most of the time — never fully awake, and never fully asleep — because of our constant exposure to phones, screens, and the endless spiraling chaos of the daily news and social media cycle. This was amplified last year by the pandemic and lockdown, and I wanted to capture that visually. I'm inspired by a lot of clean, minimalist design and wanted to nod to the computer-driven art of the '90s while making something that also feels modern.
Sounds: SOM
Artwork & Design: Mike Repasch-Nieves of SOM

---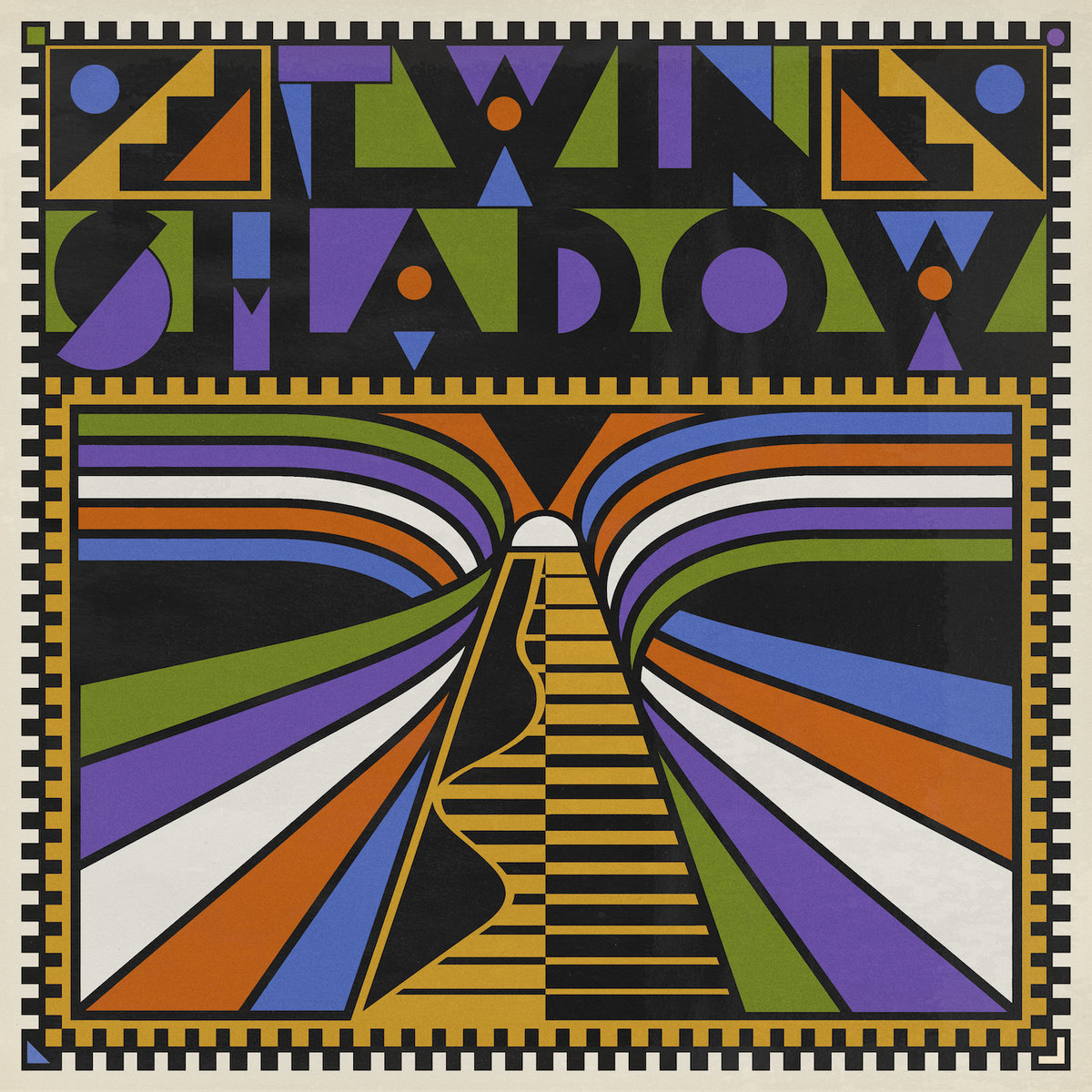 Twin Shadow – Self-Titled (Cheree Cheree)
Dominican-American singer-songwriter George Lewis Jr., aka Twin Shadow, released his fifth studio album, which, according to Paste Magazine, "represents Lewis' biggest sonic shift to date and finds the artist reexamining the cherished sounds of the golden era of soul and punk that were part of his musical upbringing and embracing his Dominican heritage, recording portions of the album at FAMA Studios in the Dominican Republic."
Artwork for the self-titled album matches that of the single, "Sugarcane," and has a related limited run of custom blotter paper art, professionally printed and perforated in the US.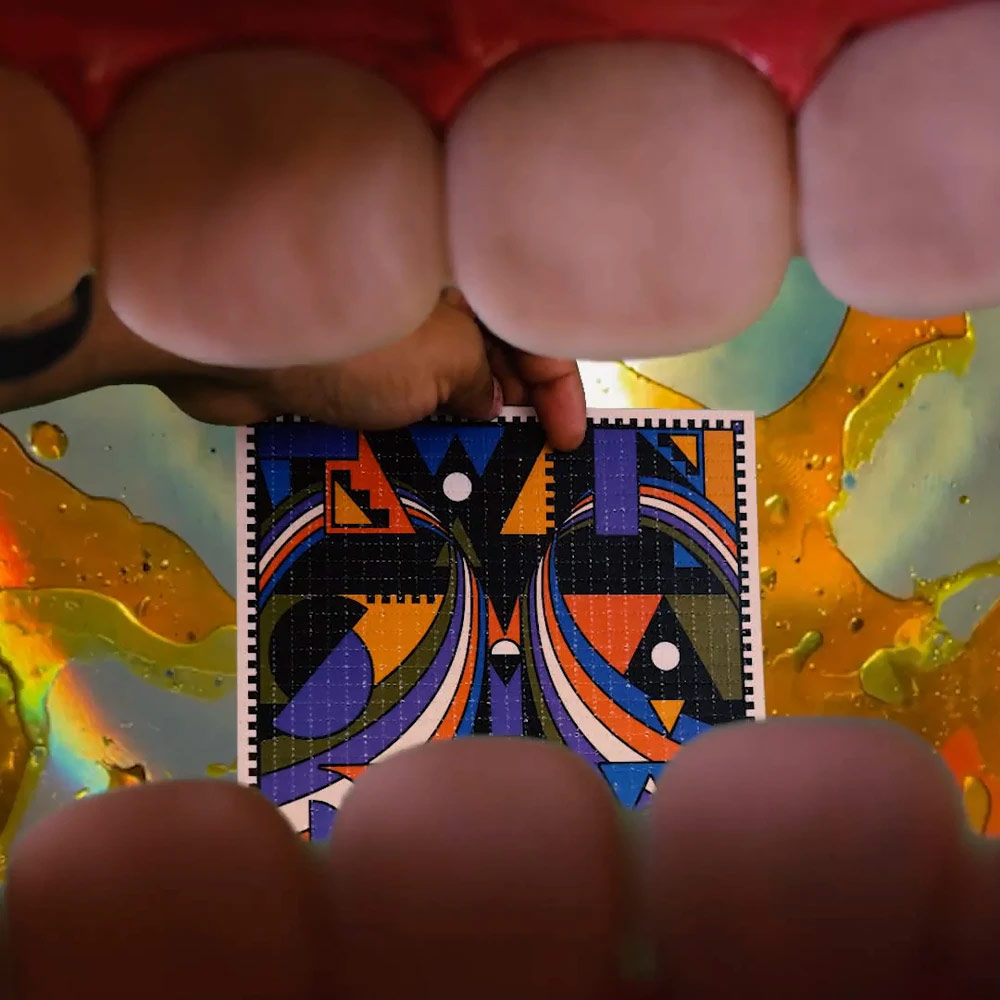 Sounds: Twin Shadow

---
Versus – Let's Electrify (Teen-Beat)
Via Teen-Beat:
Richard from Versus and Mark from Teen-Beat started planning this vinyl release in 2009, 12 years before it saw the light of day. The originally allocated Teen-Beat catalogue number was 452. This release went through three different cover designs before settling on the final. The first design was a re-working of the original CD cover by Andrew Bordwin. The second was a yellow bolt of lightning against a blue or red background, based on an old Versus t-shirt. The final design was created in November of 2019.
Sounds: Versus
Album Artwork & Design: Mark Robinson, Teen-Beat Grahpica

---
yes/and – Self-Titled (Driftless)
In the text-driven cover for yes/and's self-titled release, designer Robbie Simon playfully embeds the band's name into a jumbled word salad, loose with meaning.
Sounds: yes/and
Album Artwork: Robbie Simon

---