Album Covers of the Year 2021: Photography, Part 2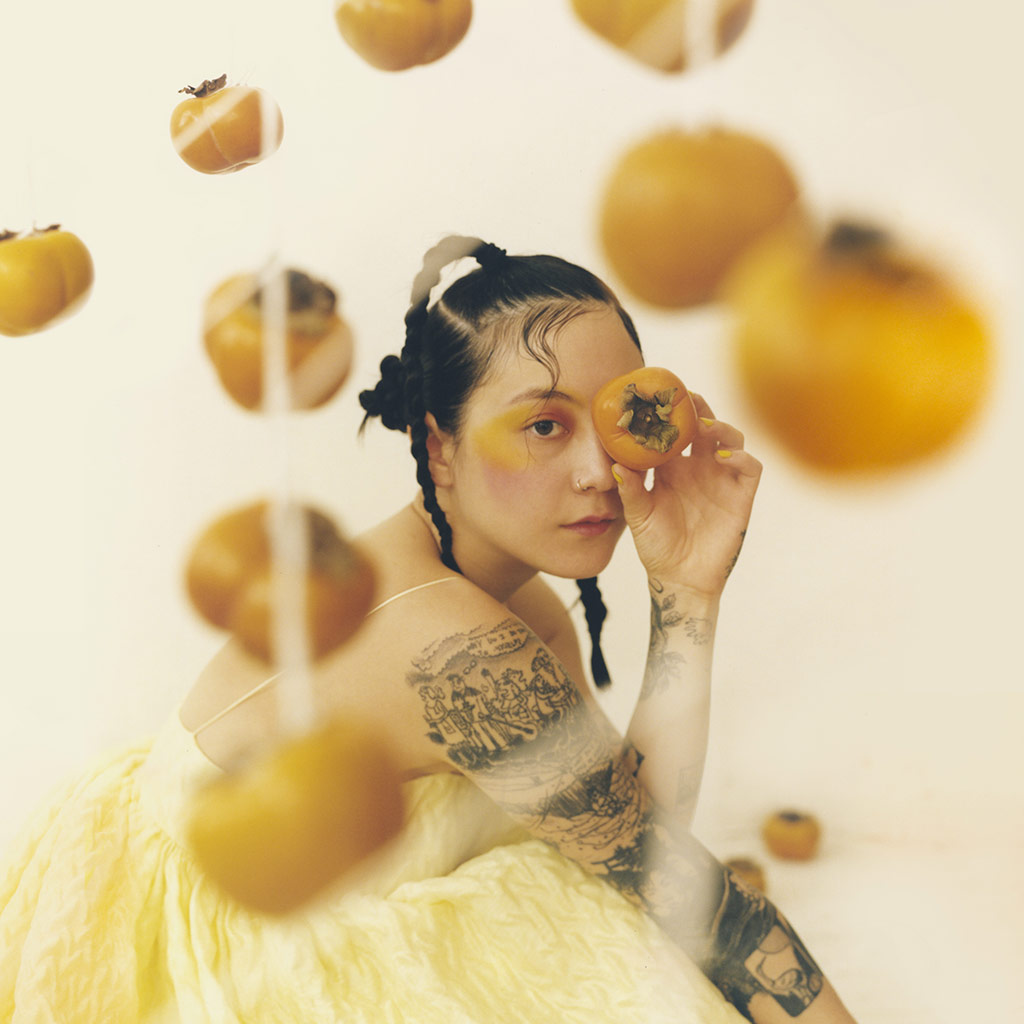 Japanese Breakfast – Jubilee (Dead Oceans)
Michelle Zauner (Japanese Breakfast) via Alternative Press:
I repainted my living room wall yellow while I was in my Jubilee phase. It's the happiest color. My entire discography is hanging on my wall. Psychopomp ended up being very blue, Soft Sounds is very black and red, so it felt like I needed a new color palette. Really warm tones like yellow and orange were very fitting of this record. I knew I wanted to have a very yellow era. Conceptually, I knew it was a warmer record, and I think sonically, it is a warmer record, and I knew it was an album about joy, and yellow is a very joyful color.
Sounds: Japanese Breakfast
Photography: Peter Ash Lee

---
Kaleema – Town's Dead (Wonderwheel Recordings)
Candelaria Aaset (Art Director):
The starting point for the visual creation of the album cover comes from dreams or visions. Once immersed in the work of the concretion of the album art, I begin to understand the direction and from there I conceptualize. In the particular case of Útera, the idea of [Kaleema's] "self-gestation" in a firmament — a vast, nocturnal and infinite space — is present. We work with a bubble that represents a gestational sac of a being to be born, which is in a process of incarnation…
Among the things that happened that day, the make-up artist poured liters of liquid Vaseline on the artist in the middle of winter with a temperature of less than 10 degrees Celsius, while trying to reproduce specific poses that I had previously tried myself, with the help of my husband who photographed me. This epic experience taught us that we could go beyond apparent limits and start working in new ways.
Sounds: Kaleema
Artistic & Creative Director: Candelaria Aaset
Photography: Gianni Bulacio
Photography: Federico Andrade
Graphic Design: Delfina Piaggio
Makeup: Lucía Alcoba
Hair: Pini Peligro Leglam
Production: Belén Dono
Production Assistance: Bruno Nehuen

---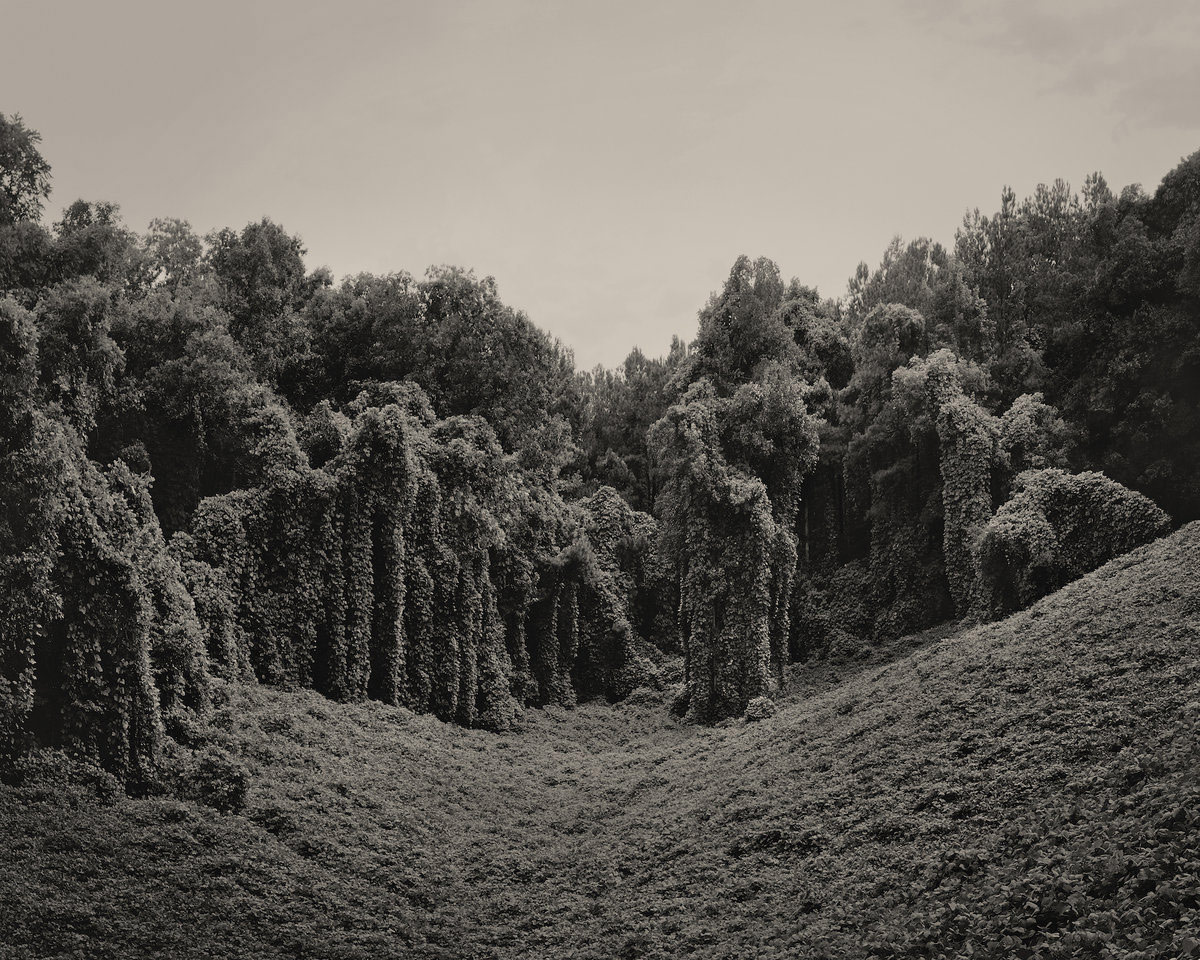 Kelly McFarling – Deep the Habit (Self-Released)
Kelly McFarling, via press release:
"Deep the Habit thematically is an expression of my questions and habitual memories that come up when sitting with this particular moment as a human on this planet. There is grief, connection to and disconnection from the natural world, family and the power of roots. The way that all of those things parallel each other as members of a planet and members of a family. There is nostalgia, love and letting go. Sonically, this album is an evolution of lush musical connection. These songs were written for and with this band, and it was important to me to capture our sound. It's a time capsule of us finding each other in these songs. There is a lot of joy and release."
Sounds: Kelly McFarling
Cover Photo: Helene Schmitz

---
Kojaque – Town's Dead (Onism Productions)
Kojaque, via Independent.ie:
"For a while, I was going to call the album Town's Dormant but then I thought, 'Fuck it — I have to come up with a harder title'. I feel it's a wake-up call. Dublin[, Ireland] is dead — but you can change it, especially when there's so much solidarity around young people, many of whom are in the same boat. The power is in the people but change can only happen if people aren't apathetic about it and don't lose hope."
Sounds: Kojaque
Photography: Joshua Heavens Onabowu

---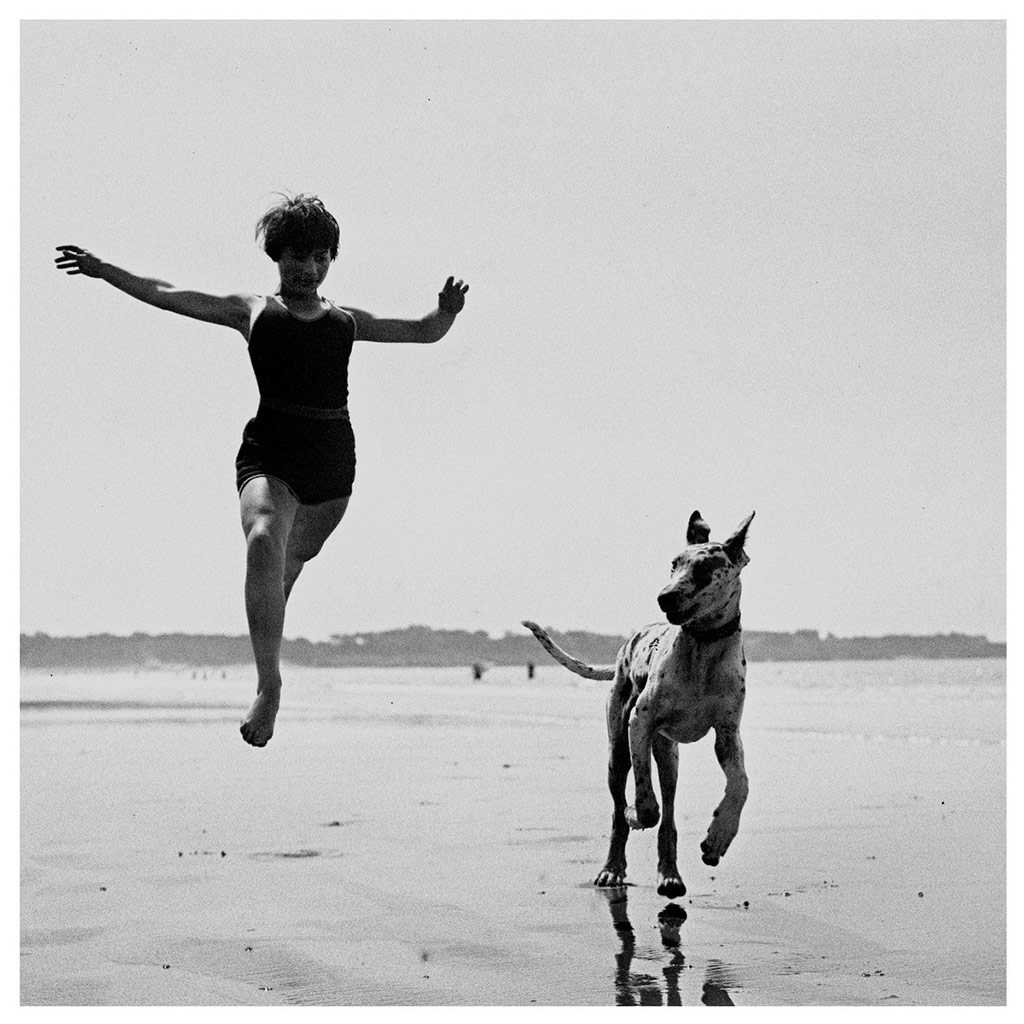 Lost Horizons – In Quiet Moments (Bella Union)
Via Novonite:
In Quiet Moments, the second album from the duo of Cocteau Twins' Simon Raymonde and former Dif Juz drummer Richie Thomas, is subtle yet sweeping, capturing moments of contemplative intimacy that tend to linger in time. "The image I wanted to use for the album managed to convey so much of what the album was attempting to achieve," Raymonde explained, referring to a photograph by Jacques-Henri Lartigue taken in the 1940s. "Elegance, capturing art in flight, with a backdrop of natural geographic beauty, both human and animal in accord, playfulness, solitude, and so many more things besides."
Sounds: Lost Horizons
Photography: Jacques-Henri Lartigue

---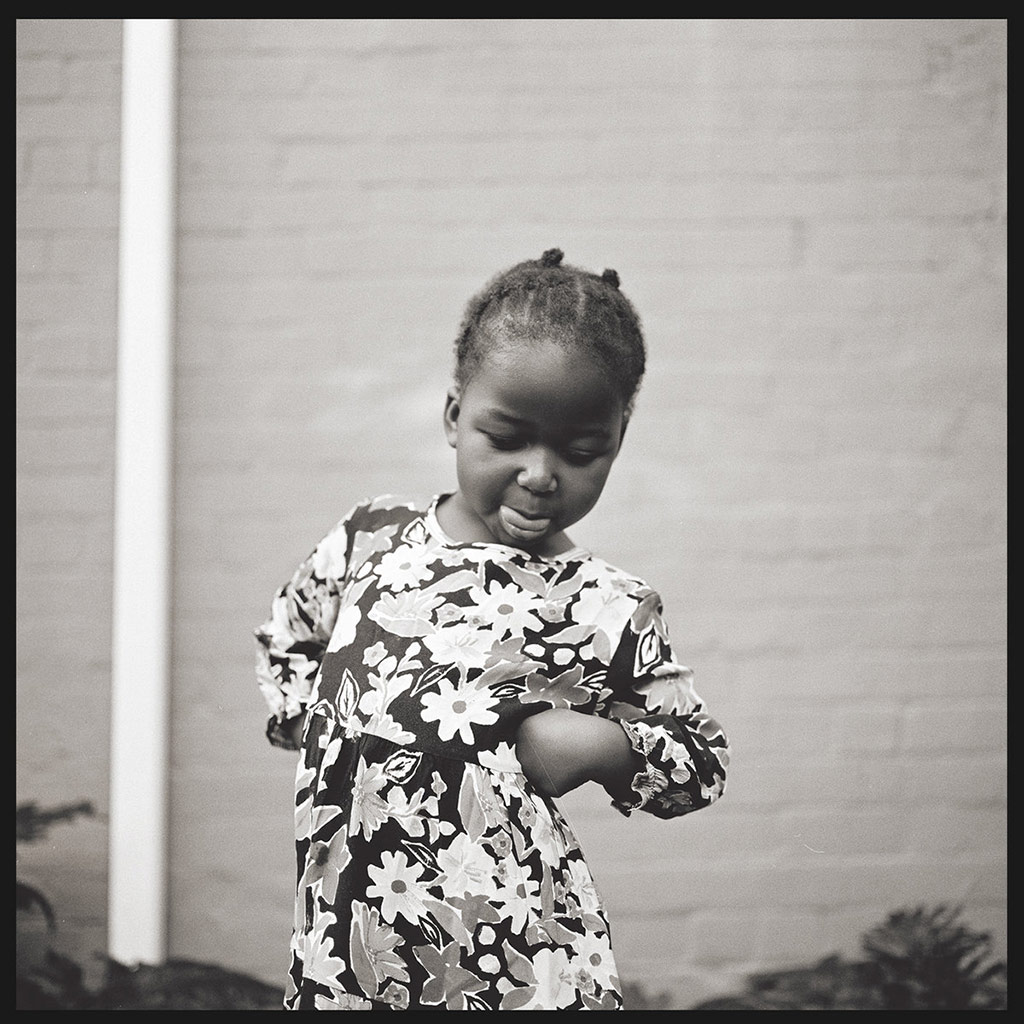 Malcolm Jiyane Tree-O – UMDALI (Juno Records)
Andile Buka (Photographer) via Instagram:
I had the privilege of photographing Malcolm Jiyane's exceptional debut album titled, UMDALI. On the cover is Sierra Leone Xorile Dlamini who is Malcolm's daughter. She was shy at first when we met, but as soon as she changed into her favourite outfit, she shared her personality with the camera.
Sounds: Malcolm Jiyane Tree-O
Cover Design: Vusi Hlatywayo
Photography of Sierra Leone Xorile Dlamini: Andile Buka

---
The Martha's Vineyard Ferries – Suns Out Guns Out
The album cover artwork for Suns Out Guns Out draws from Communist China propaganda of the 1960's; it can also be seen as archival moving image, which The Martha's Vineyard Ferries also use in one of the their music videos.
Sounds: The Martha's Vineyard Ferries
Cover Image: c.1964 poster to promote The Red Detachment of Women, ballet, one of the Eight Chinese Model Operas. Artist unknown.
Album Layout: Sara Brownell

---
Meat Wave – Volcano Park (Big Scary Monsters)
A man is a creeper.
Sounds: Meat Wave

---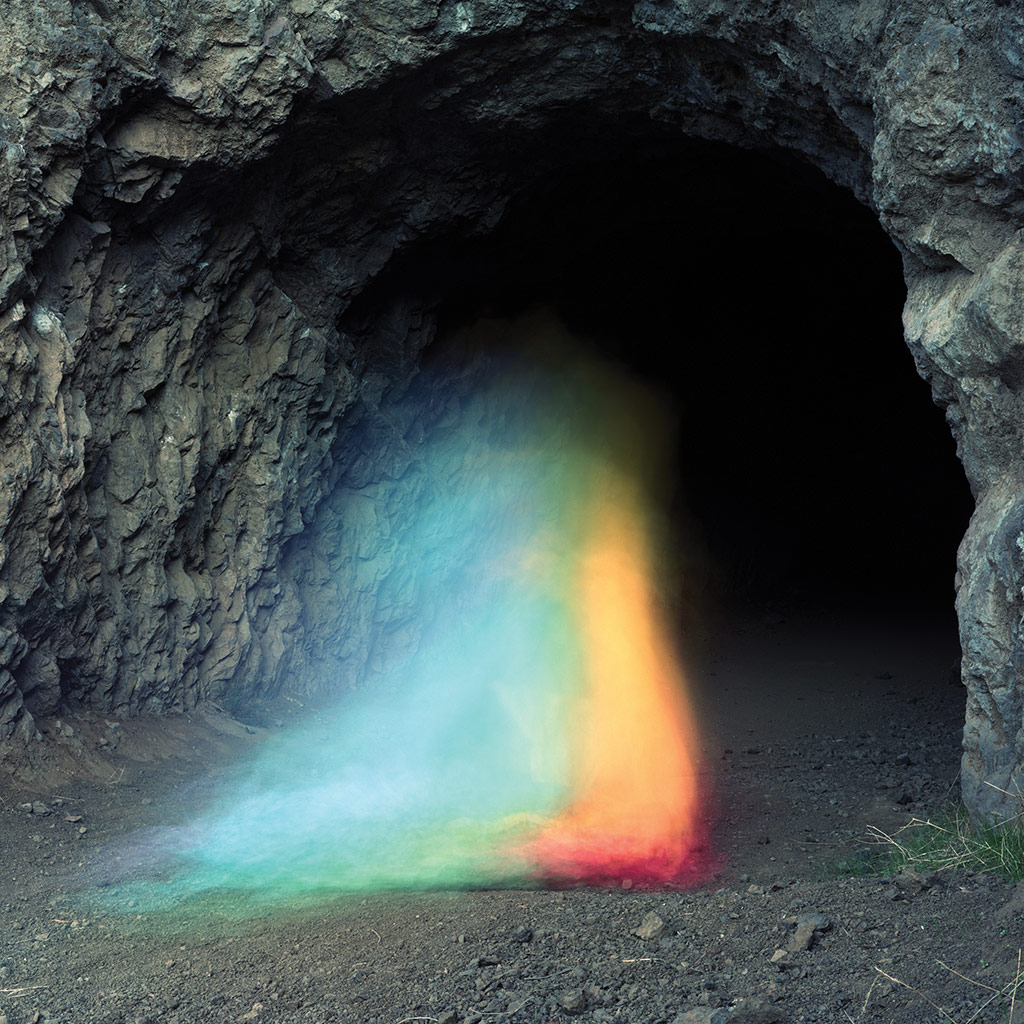 Mint Julep – In a Deep and Dreamless Sleep (Western Vinyl)
Brice Bischoff (Visual Artist):
The Bronson Caves are located in Los Angeles' Griffith Park and are famous as a filming location to countless motion pictures and television shows. Early after its creation in 1903 as excavation routes for a quarry company, movie studios began renting the site for filming. The caves' cinematic history begins here and continues to the present day. Over the course of this history, the caves are documented as an unchanging landscape amidst a chaotic specter of fictional realities. Cinema has imaged events from explosions and gunfights to the creation of cave paintings and alien abductions at the Bronson Caves. With each cinematic event the landscape's existence morphs and adapts to new realities, an asteroid colony one event, a vampire lair the next. The site is a truly unique and relatively unknown American landscape.
In the series of photographs titled Bronson Caves, I am attempting to photograph the caves's extensive cinematic history in one moment, collapsing space and time. To do this, I meditated on all the millions of movements and actions recorded by cinema at the caves, and I performed for the camera with massive sheets of colored paper. Since a long-exposure photograph was produced rather than a motion picture, the papers were recorded as voluminous, glowing colors. The paper was transformed, and the materiality of the rainbowed forms, emerging from the mouth of the cave, dancing about the canyon, and bubbling up from the ground, are based solely in the photographic process, which can only be experienced when viewing the final photographic images. If a visitor to the caves were to accidentally stumble upon my performance, they would only see a mass of crumpled colored paper draped awkwardly over a man moving/dancing to a camera positioned on a tripod. The goal of my performances and ultimately the photographs were to create sculptural, photographic objects that interact with the history and architecture of the caves.
Sounds: Mint Julep
Album Artwork & Photography: Brice Bischoff

---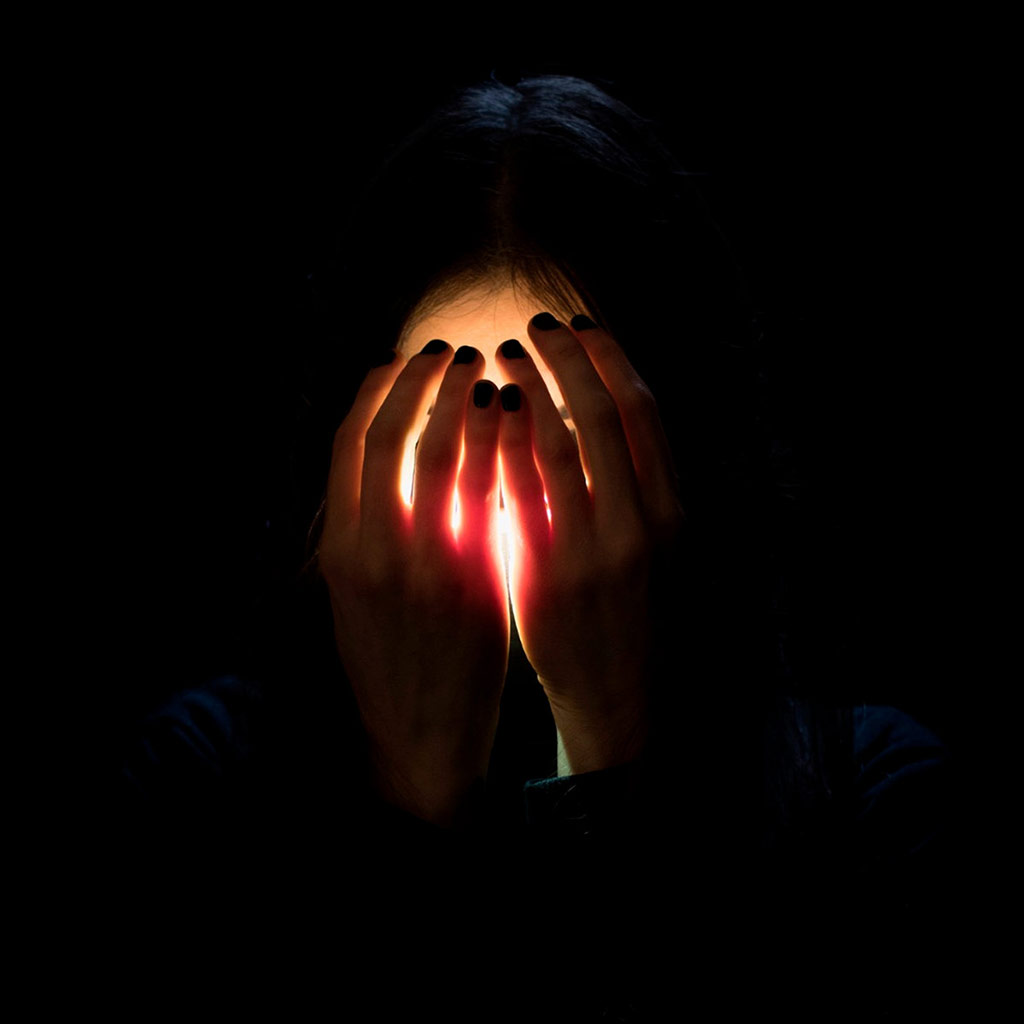 Ropes of Night – Impossible Space (Golden Antenna Records)
The gothy post-punk sounds of Ropes of Night, when paired with a luminous photograph by Daina Forys, simultaneously illuminate and add mystery to the album's themes of death, doom, apocalypse, and isolation.
Ropes of Night (Musician):
Impossible Space is about the heart and soul in all of us. How little they seem — and how impossibly big and strong they can be. The album revolves around loss, disappointment and misery…but keeping this spark of hope, believing things can get better. In the midst of darkness there's always some light. A world dead with darkness and alive with light.
The model on the cover is Danni, and she is the best friend of Ralph, from the band, who wrote the music. She embodies the idea of this record, as among disappointment after disappointment, after grief and sorrow, she always gets back up and goes forward. The heart is a space impossible to fathom or to measure, and it's the strongest muscle we have. Never give up hope, no matter how dark the nature of life is.
Sounds: Ropes of Night
Artwork: Tobias Hahn
Cover & Band Photography: Daina Forys

---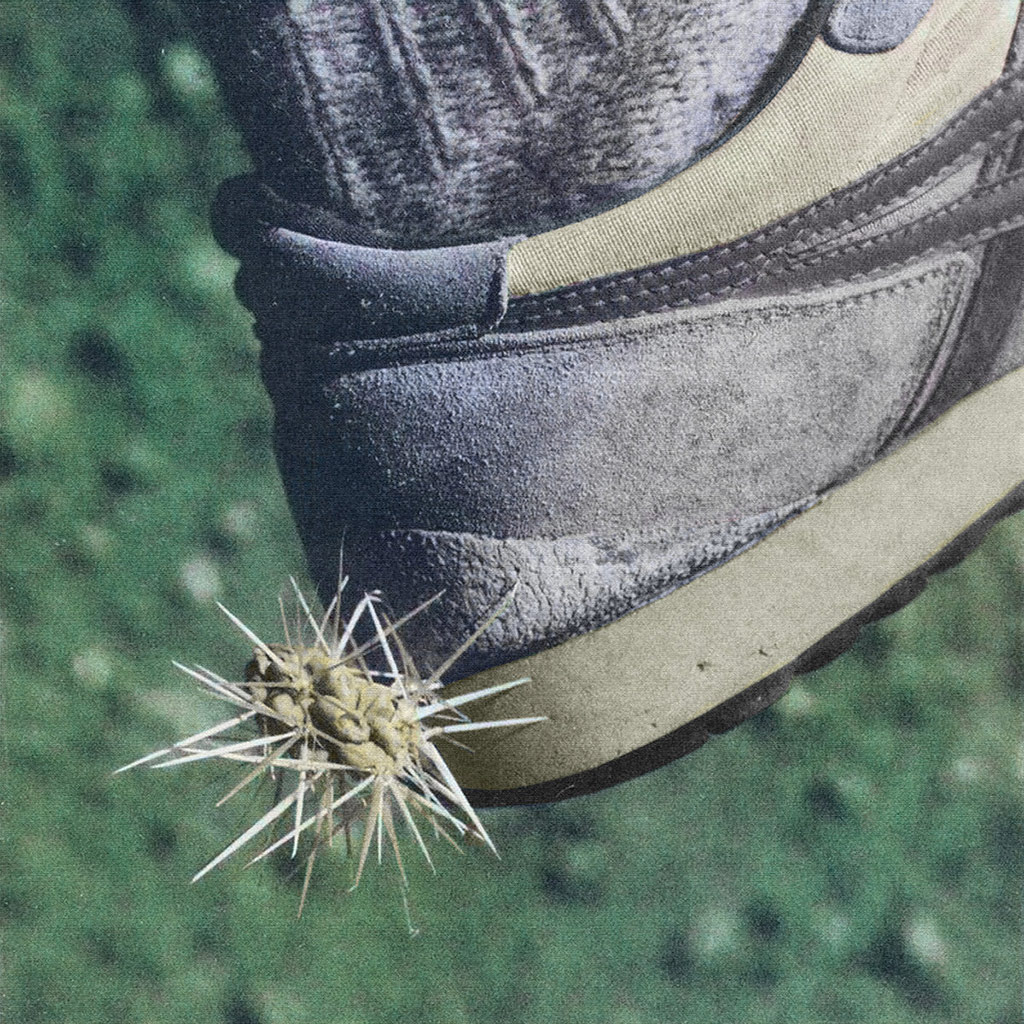 Ross from Friends – Tread (Brainfeeder)
Matt Avallone (Visual Artist):
The concept of the artwork for this album was to visually and abstractly represent the recording process of the album Tread. Felix created a software called 'Thresho' which he used to create the album, that records every sound made in the studio after it passes a certain threshold. All of these recordings are time stamped and then put in a folder which can be accessed later. Over 2,000 recordings were created and represented re-traceable digital treads left behind in the recording process. The actual cover artwork for the album was derived from this idea of "Treading" and was intended to visually represent the physical act of moving and the implications of this on the environment around us. Pretty early on in the process, we landed on a shoe as the critical image to tell this story, and the cactus became essential later on. The shoe representing the inevitable re-traceable marks we all leave on our physical environment and the cactus representing the markings nature leaves on us from this physical treading.
We created a series of videos for the album's rollout where we placed the physical album into natural environments like the desert or a field of flowers and this conceptually became the actual album leaving imprints on the nature around us. This style of video was replicated by some fans, and I think was a really successful part of the additional artworks created for the album.
Sounds: Ross from Friends
Album Artwork: Matt Avallone

---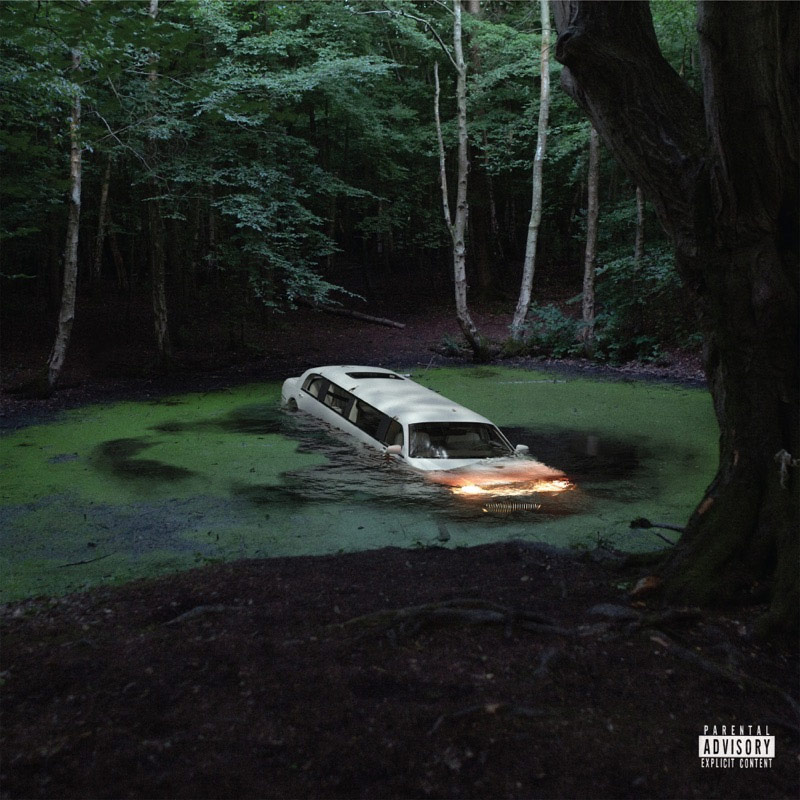 Sad Night Dynamite – Self-Titled
Via The Dig:
This self-titled mixtape offers a peek into alternative electronic/hip-hop duo Sad Night Dynamite's dystopian world — as reflected by the artwork's image of a limo sinking into green, murky waters. The photography, by Angus Steele captures the dark heart at the centre of the music, from the all-too-real dangers of living in surveillance states (Killshot) to the beach-based abduction detailed in Icy Violence.
Sounds: Sad Night Dynamite
Photography: Angus Steele
Photo Composite: Alfie Dwyer

---
Saint Etienne – I've Been Trying to Tell You (Rough Trade)
The album cover for Saint Etienne's I've Been Trying to Tell You, photographed by Alasdair McLellan, is paired with a short film of the same name.
Via AnOther Magazine:
"Inspired by the band's new album and the period in which McLellan, then in his teens, discovered Saint Etienne's music, the film is imbued with a heavy but happy sense of nostalgia, depicting people young and in love, basking in the sun, bathing in the water at Aysgarth Falls, and bouncing to music that blares out of the stereo of a car parked in a field. With costume design by AnOther Magazine fashion director Ellie Grace Cumming, the film is the result of almost 12 months of work and just shy of 45 minutes long. A romantic and rose-tinted lens on life for young Britons at the precipice of the new millenium, it is a work of outstanding beauty and a remarkable visual accompaniment to Saint Etienne's latest record."
Sounds: Saint Etienne
Photography: Alasdair McLellan

---
slowthai – Tyron (Method / AWGE / Interscope)
Via The Dig:
Reflecting a new beginning for the young rapper, the album cover pictures a deceased, devil-horned Tyron Frampton laying under an apple tree. Shot by independent creative studio Crowns & Owls in Tyron's hometown of Northampton, the image reflects how, as the design trio puts it, "the apple doesn't fall far from the tree."
Sounds: slowthai
Album Artwork: Crowns & Owls

---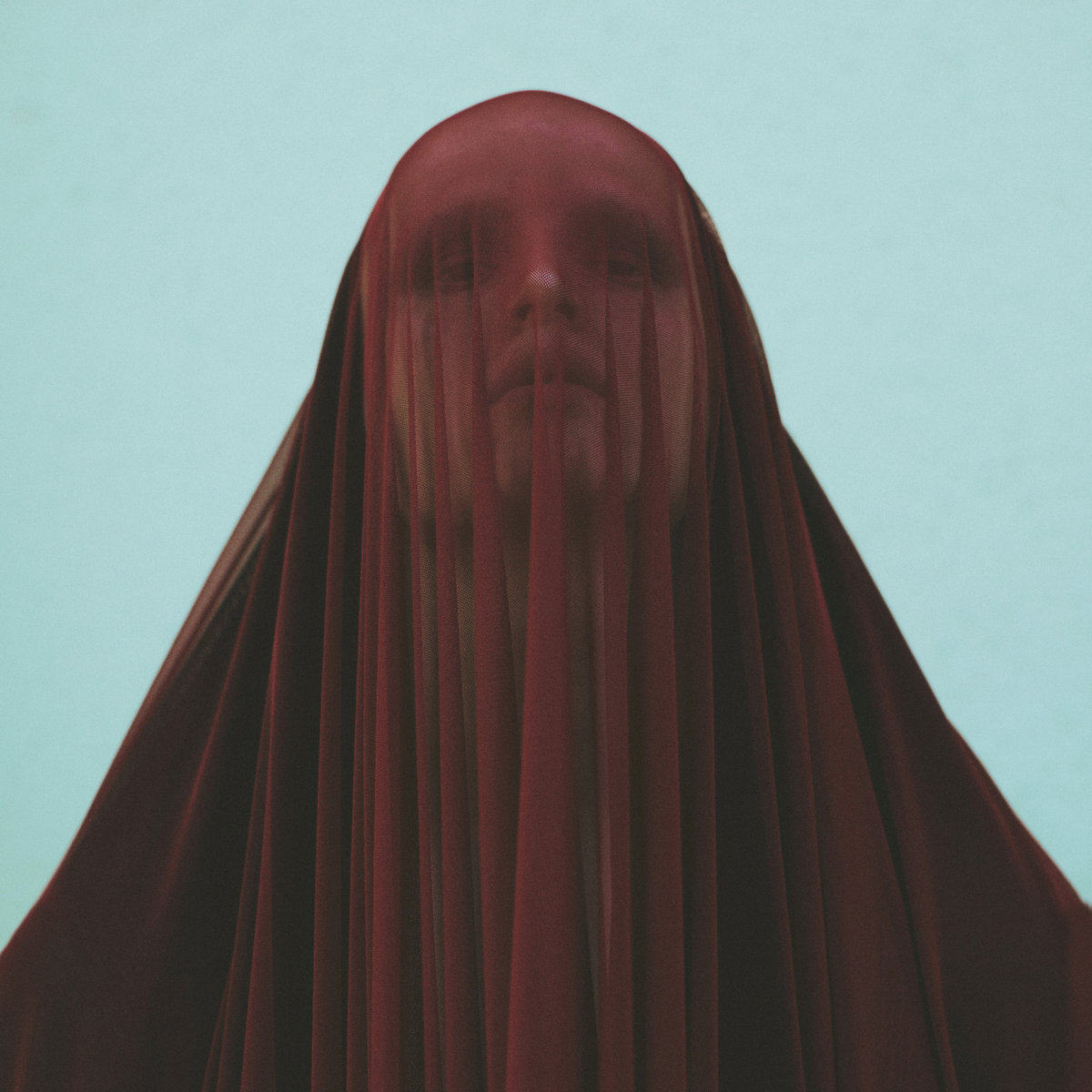 SUNNATA – Burning in Heaven, Melting on Earth (Self-Released)
From the album's press release:
SUNNATA's fourth album explores different angles on the theme of religious fanaticism and the consequences of it.
Sounds: SUNNATA
Album Layout: Adam Bejnarowicz / Muzykografika
Album Artwork Photography: Wiktoria Księżycolica Odziomek

---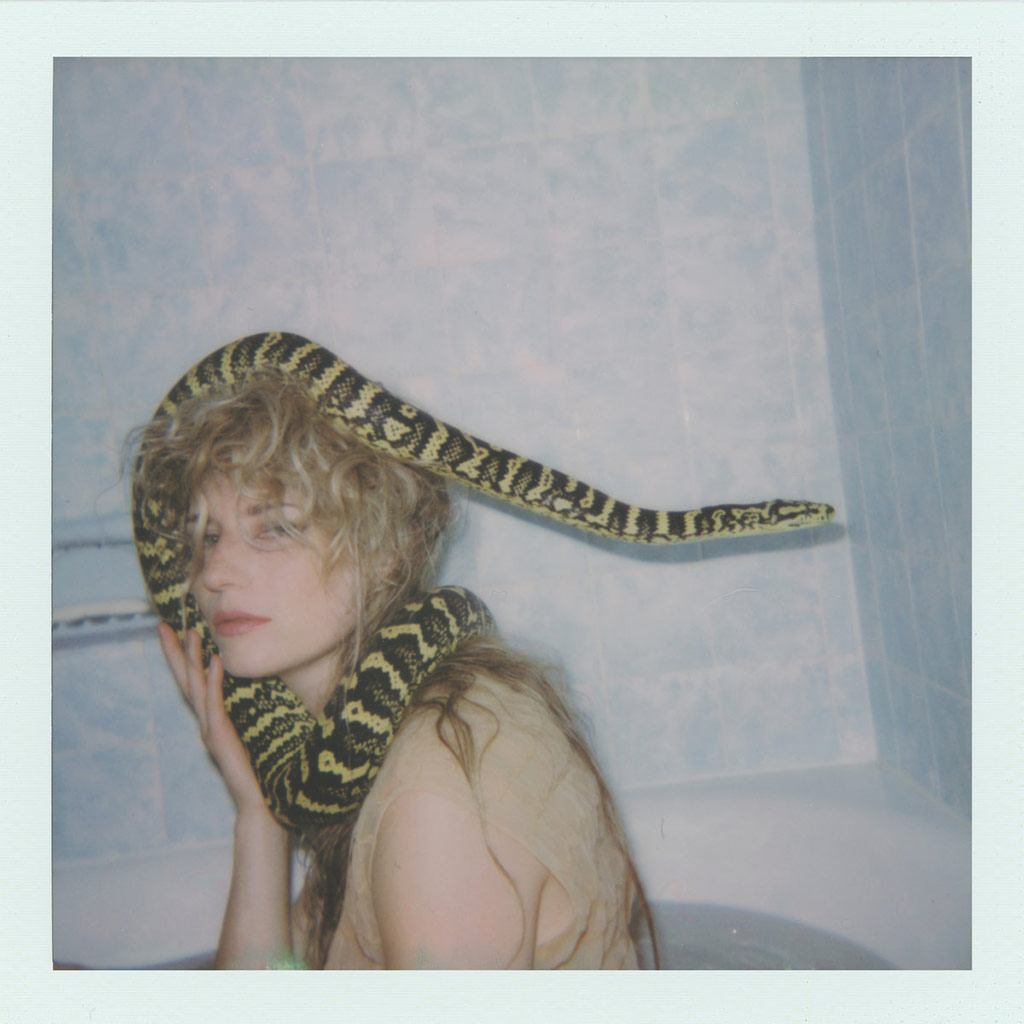 Taraka – Welcome to Paradise Lost (Rage Peace)
Taraka Larson (Musician):
Welcome to Paradise Lost was written mostly while I was living in isolation with a 7-ft long constrictor snake in a simulated Garden of Eden in a gallery outside my hometown in Texas. I had been feeling pretty disillusioned with music after Prince Rama broke up, and the whole album became a sort of solitary quest for that elusive space of lost innocence, post-fall. When it came time to shoot the album cover, I wanted it to feel like those gritty embarrassing baby pictures nearly everyone has of wading around naked in a bathtub… They are anti-aesthetic, totally framed badly and exposed horribly, yet they totally have this sense of mundane mysticism and devotion about them. Like a rebirth of sorts. I love the tender crappiness of it all. So for the album cover, I wanted a shitty bathtub photo of me and the snake. My own private Eden. I wore my prom dress from high school.
The album cover was a collaborative effort between me and Matthew Hoffman. I had the idea for it; he had the photographic eye. My only fear was that he was too good of a photographer. I wanted the photo to look totally happen-stance and amateur. Luckily, the nature of Polaroids is that you can't really see what you're shooting and have no idea if the framing or lighting is right until after the picture is exposed. So it was a lot of trust and guesswork on Matt's part. The concept seemed simple enough, but the execution of it proved to be frustratingly complicated. The snake was not so enthused at being given a bath, and did everything he could to keep himself as far away from the water as possible, wrapping himself tightly around my head and nearly strangling my neck. He pooped twice and we had to drain the bathtub and start over again. The snake is a wild creature and kind of unruly, so it was hard to get all the elements in the frame at once. A lot of shots were composed perfectly, but then at the last second the snake would dart his head out of the frame, or whip his tail in front of my face so the photo was ruined. We must have gone through 5 rolls of film before finally getting the shot. How we got that shot I have no idea. Magic. So that was a success. The main takeaway is that snakes are not the most photographic creatures.
Sounds & Art Direction: Taraka
Photography: Matthew Hoffman

---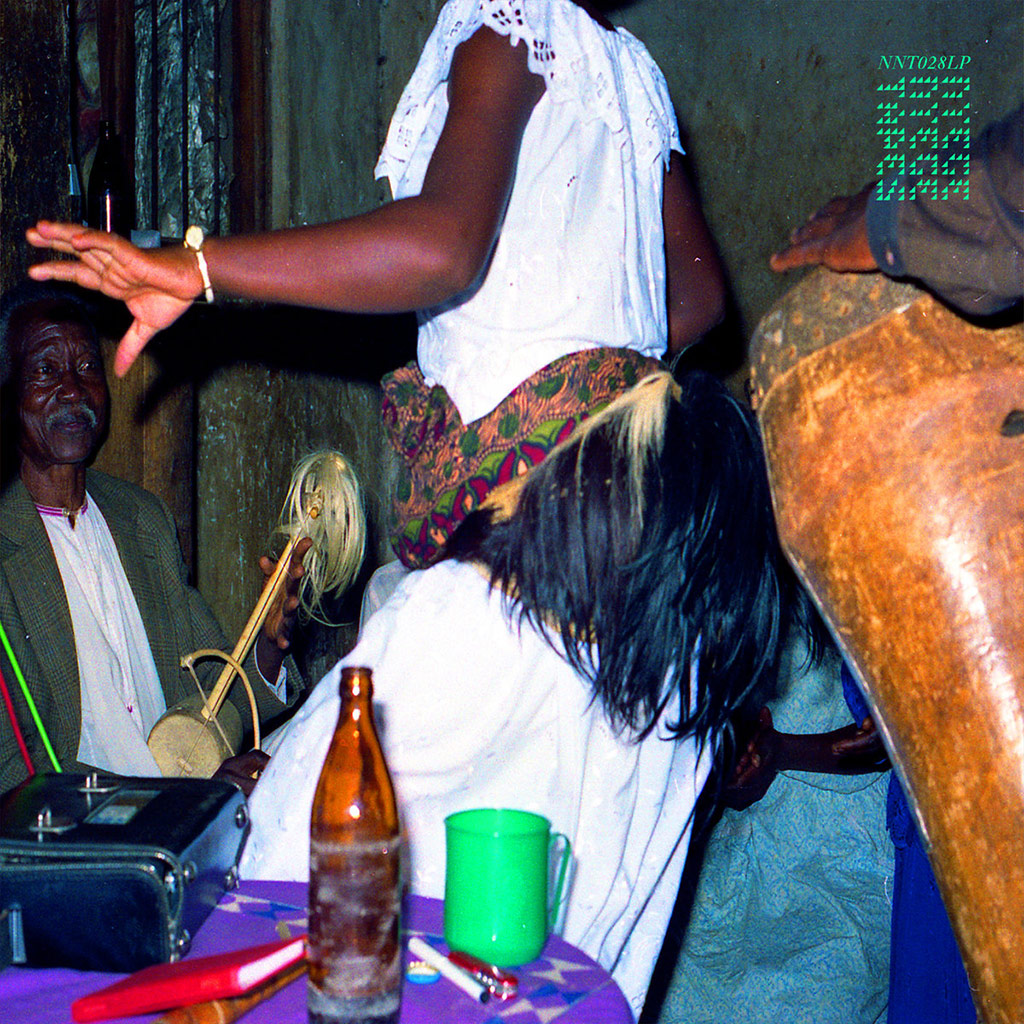 Various Artists – Buganda Royal Music Revival (Nyege Nyege Tapes)
Via press release:
Offering a transversal glimpse into the past and the present, Buganda Royal Music Revival collects recordings made in between the late 1940s and 1966 illustrating the older generation's skills, and presents them alongside recent recordings featuring old and young musicians who still carry on this musical tradition, some even performing for the current king, Muwenda Mutebi II. The later were made during the shooting of the 2019 documentary Buganda Royal Music Reviva, that presents through a film what this album conveys through sounds: a packed dive into a century-old tradition.
Sounds: Various Artists
Cover Photo: Peter Cooke's collection
Graphic Layout: Kid Gringo

---
Various Artists – Utopia Vanished: From Enslavement to Reiteration (VEYL)
A compilation presented by VEYL, [Utopia Vanishes] presents a biting commentary on an endlessly broken world. A vicious cycle of a past that seems doomed to repeat while somehow hanging on to a glimmer of hope.
Sounds: Various Artists
Photography: Tomaso Lisca

---
Yeek – Valencia (AWAL)
Via Vice:
The last thing Yeek had to do before releasing his new record, Valencia, was land on an album cover. He already had the theme. The musician's new songs mainly touched on community and family and his Florida roots. And then, at once, it clicked.
Just months before Yeek had finished production, his mother told him — much to his joy and surprise — that he had a half-sister he had never met. Awestruck, he eventually visited her at her home, and she snapped a photo of him jumping and flipping on a trampoline in the backyard. That was his answer. He and his creative team took that picture and manipulated it: Yeek appears to be glowing and falling from a house on the westside of Los Angeles. There, they had shot accompanying videos for Valencia and hosted several live performances. In the end, the image combined his familial bonds explicitly with his creative process. Yeek's perspectives might shift, but he is constantly moving forward, always with ties to his history.
"It was serendipitous," Yeek says. "The cover, somehow, tells the whole story."
Sounds: Yeek

---
Yo Kinky – Self-Titled (Self-Released)
Laura Wight (Yo Kinky):
[Bandmate] Tom [Unish] and I met at TV Eye, the Ridgewood, Queens music venue where we had the photoshoot for this EP cover. We wanted to dangle our band name somewhere in Room 237 because the sculptural attributes of the space, the color scheme, and the symmetry lent to our vision of an image that was minimal, striking, and could be left to interpretation.
When [photographer] Steve [Pierce] showed us some of his test shots while setting up lighting, the three of us knew we had captured something special. Tom felt that it reminded him of the album cover Chairs Missing by Wire, which coincidentally was the first and last show he and I attended together before the start of the pandemic.
Sounds: Yo Kinky
Photographer: Steve Pierce

---